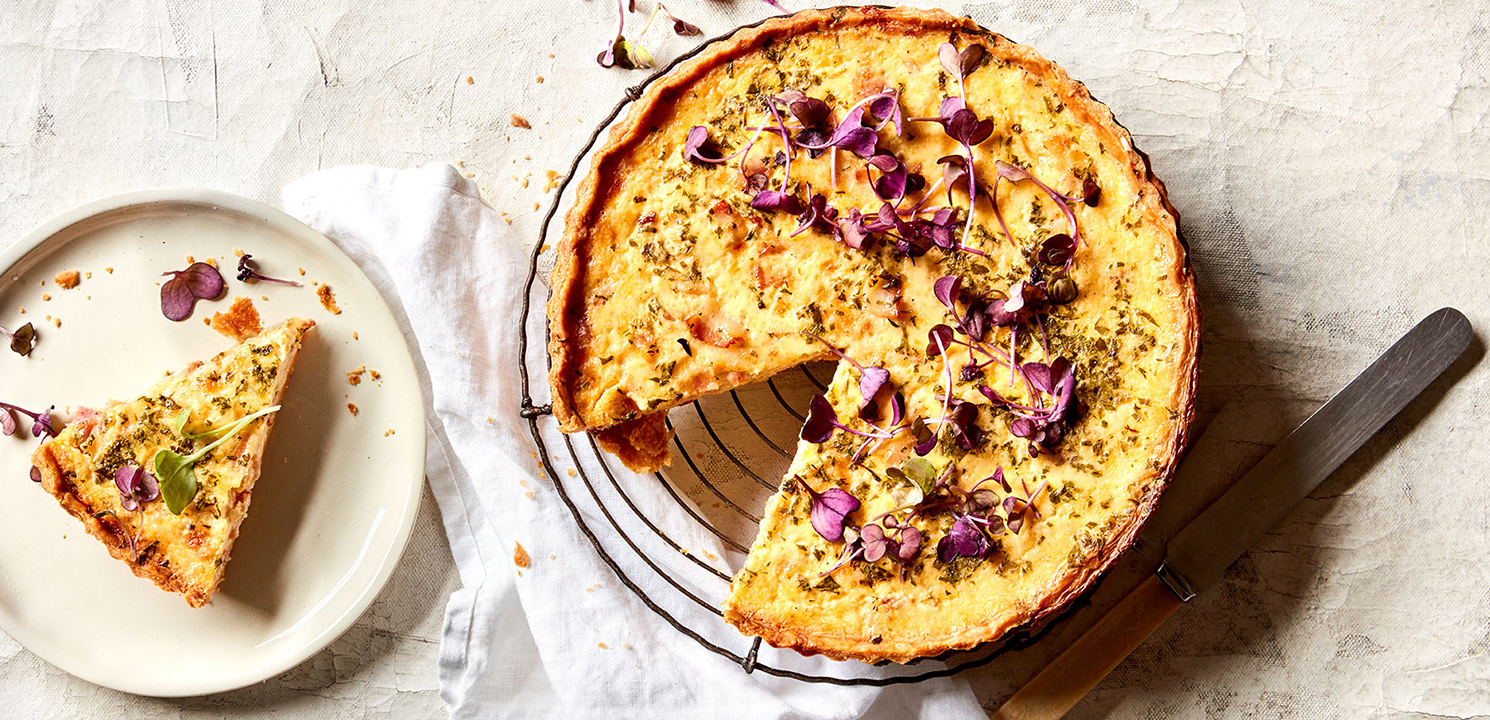 Snack, Sides and Starters
Classic Quiche Lorraine with a simple homemade pastry
Prep 20 mins. /Cook 1h 0 mins.
serves 6-8
Easy
Classic Quiche Lorraine with a simple homemade pastry
Method
---
Preheat oven to 180C and grease a 22cm quiche/tart tin with a removeable base.

For the pastry, place the flour, salt and butter into a food processor and blitz until mixture resembles breadcrumbs. Add one of the eggs and blitz again until just combined. Remove dough from the processor and wrap in cling wrap. Refrigerate for 30 minutes.

Meanwhile to make the filling, add the oil into a large fry pan and place over medium-high heat. Once hot, add the bacon and fry for five minutes or until just golden. Remove pan from heat and allow to cool completely.

In a large bowl, combine crème fraiche, milk, eggs, egg yolks and whisk together. Add gruyere, nutmeg, cooled bacon, parsley and season with salt and pepper. Mix well. Set aside.

Roll out your dough on a lightly floured surface until 2cm thick. Lift into prepared tin and trim any excess pastry. Place into the oven for 20 minutes to blind bake. Quickly remove from the oven, lightly brush pastry with egg and place back into the oven to continue to bake for 5 minutes to seal pastry. Carefully pour filling into tart shell and bake for 35-40 minutes or until filling has set. Remove from the oven and cool for 15 minutes before removing quiche from tart tin, slicing and serving.
More Tips
Try using different herbs or cheese for an interesting twist
Serve with warm seasonal vegetables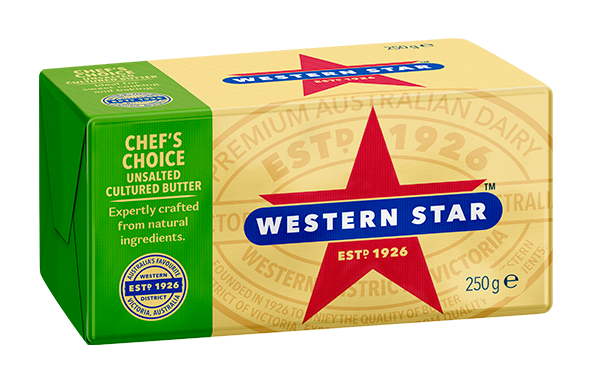 IN THIS RECIPE
Chef's Choice Unsalted Cultured Butter
Western Star Chef's Choice Premium Cultured Unsalted is a premium quality butter that's noted for its extra creamier continental taste and texture. A creamier fresh tasting butter that's versatile and ensures great results every time.
LEARN MORE
More Mains recipes
Best ever green beans!
Melt a knob of butter in a fry pan until foamy, toss in your steamed green beans and slivered almonds until almonds are just golden. Delicious!