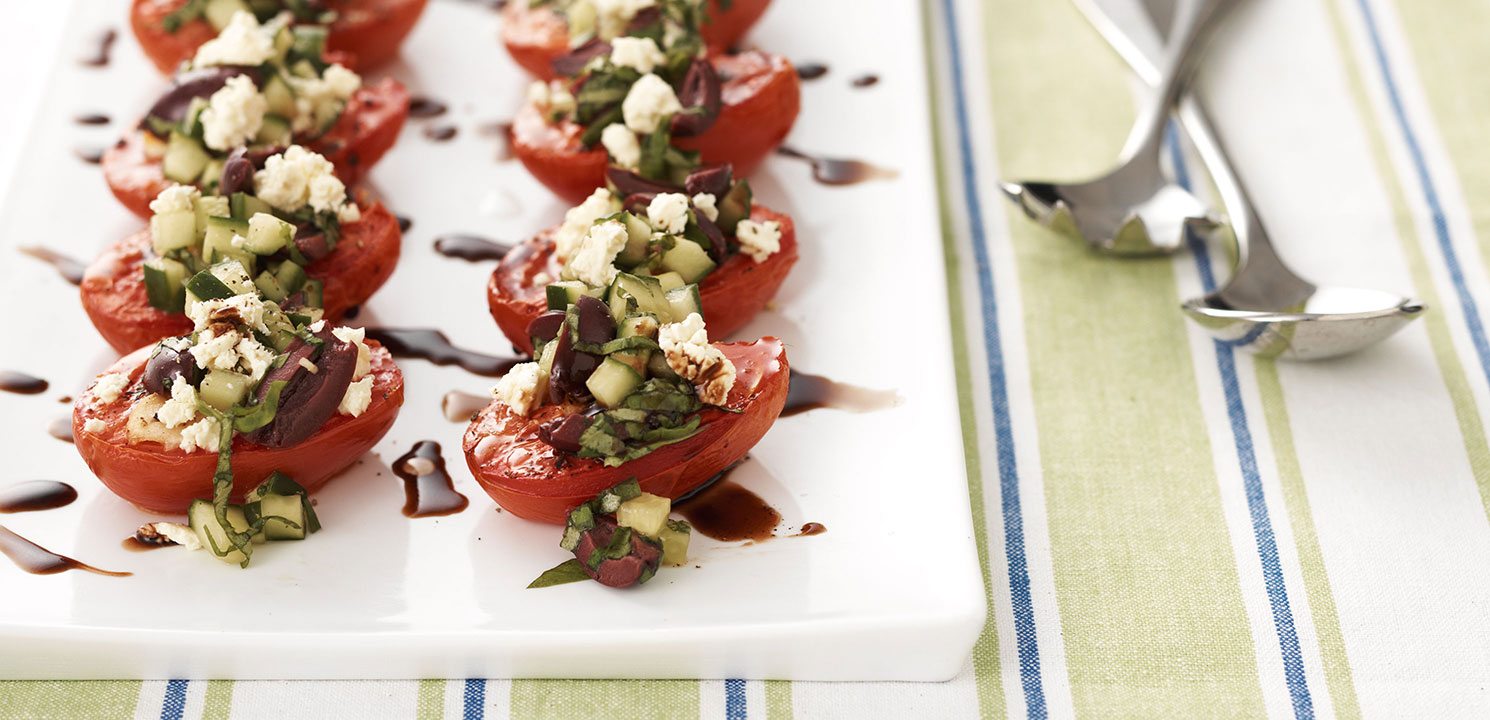 Snack, Sides and Starters
Butter Roasted Tomatoes with Basil, Olives and Feta
Prep 10 mins. /Cook 45 mins.
Serves 4
Easy
Butter Roasted Tomatoes with Basil, Olives and Feta
Method
---
Arrange halved tomatoes, cut side up in a large baking paper lined roasting dish. Top each half with a 2 slices of garlic, sprinkle with thyme and season to taste. Cut 50g butter into 12 cubes and top each tomato with a cube. Bake at 160°C for 45 minutes until soft and juicy. Cool to room temperature or refrigerate until serving time.

Combine balsamic and sugar in a small saucepan and stir until sugar is dissolved, bring to the boil then remove from heat and whisk in remaining cold butter.

Combine feta, olives, basil and cucumber in a small bowl. Arrange tomatoes on a serving platter, spoon over feta mixture and drizzle with sweet balsamic and a grinding of fresh pepper.
More Tips
This dish is impressive served as a dinner party side or as a salad at a barbecue.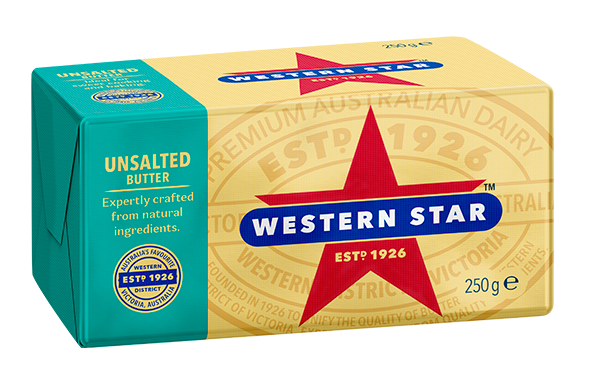 IN THIS RECIPE
Unsalted Butter
Western Star Unsalted is a great regular unsalted butter that is suitable for everyday cooking and baking needs.  It allows the cook to regulate the seasoning required for the dish.  Expertly crafted from one natural ingredient.
LEARN MORE
More Snack, Sides and Starters recipes
Delicious slow roasted tomoatoes
Simply slice roma tomatoes in half, lay cut side up on a lined baking tray, season with salt and pepper, and top each tomato with a slice of garlic and a knob of butter. Bake at 140°-150°C for 1-2 hours or until done to your liking. Use in salads, antipasto or simply enjoy on fresh bread!