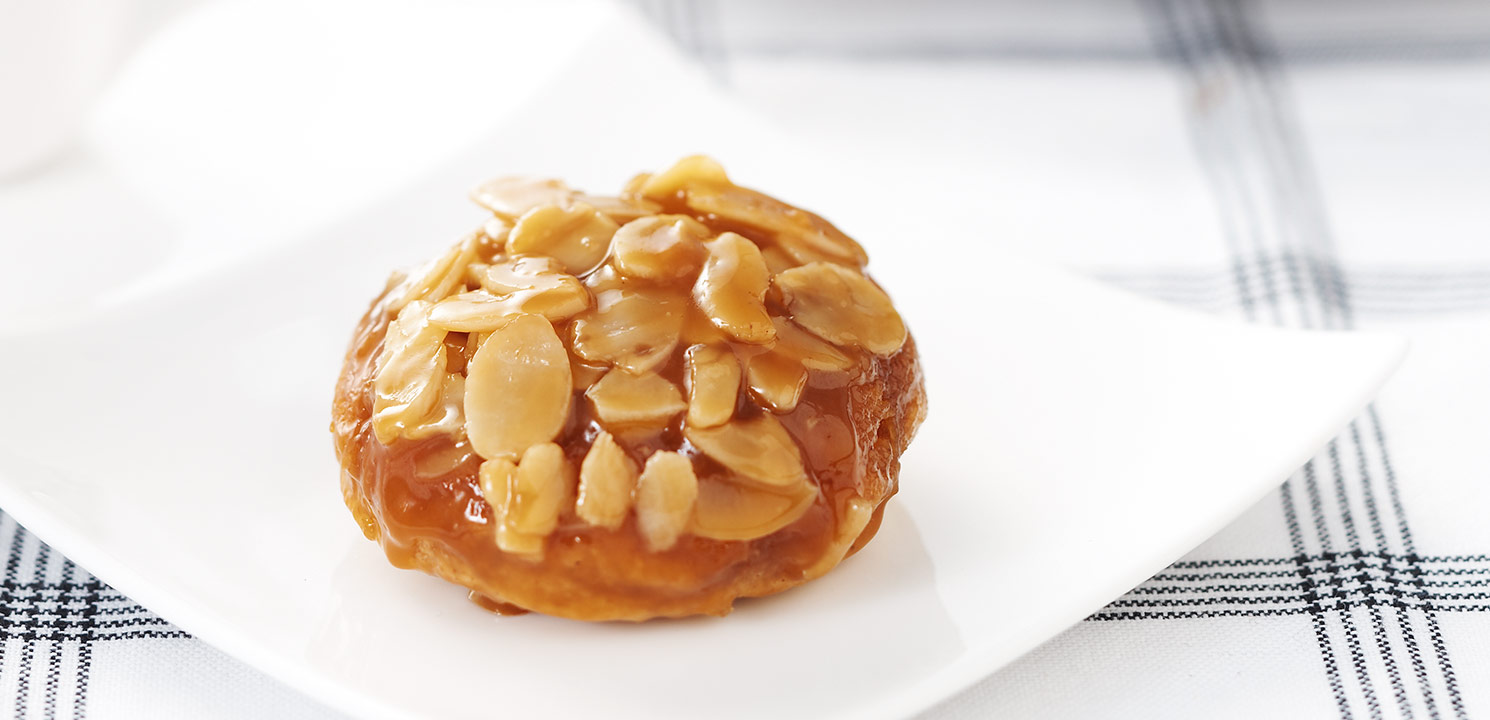 Baking & Desserts
Butterscotch Sticky Buns
Prep 10 mins. /Cook 25 mins.
Serves 12
Easy
Butterscotch Sticky Buns
Method
---
Melt 60g butter, cream and brown sugar in a saucepan until bubbling, stir in almonds, cook for two minutes until syrup is golden. Spoon into the base of 12 muffin pans.

Using fingertips, rub remaining butter into flour and cinnamon until the mixture resembles breadcrumbs. Stir in the milk with a butter knife to form a soft dough. Gently knead the dough on a floured surface until combined and pat out to a 2cm thick rectangle. Using a scone cutter, cut 12 rounds from the dough and place into prepared muffin pans.

Bake at 200°C for 15 minutes. Rest in tray for 1 minute, before using a spoon to scoop out and invert each sticky bun.
More Tips
Try adding different flavours to these sticky buns: pecans, macadamias, sultanas or chopped apple.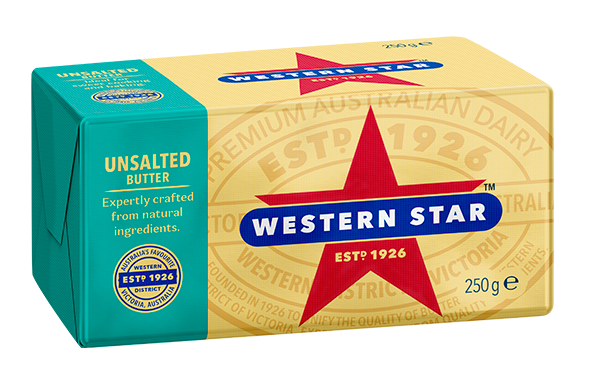 IN THIS RECIPE
Unsalted Butter
Western Star Unsalted is a great regular unsalted butter that is suitable for everyday cooking and baking needs.  It allows the cook to regulate the seasoning required for the dish.  Expertly crafted from one natural ingredient.
LEARN MORE
More Baking & Desserts recipes
Should I grease my baking tins?
This helps stop food sticking. Brush the tin with melted butter or use some baking paper with a little butter on it to rub around the inside of the tin.
Chocolate Brownies
Chocolate Brownies made with Western Star Salt Reduced Butter.