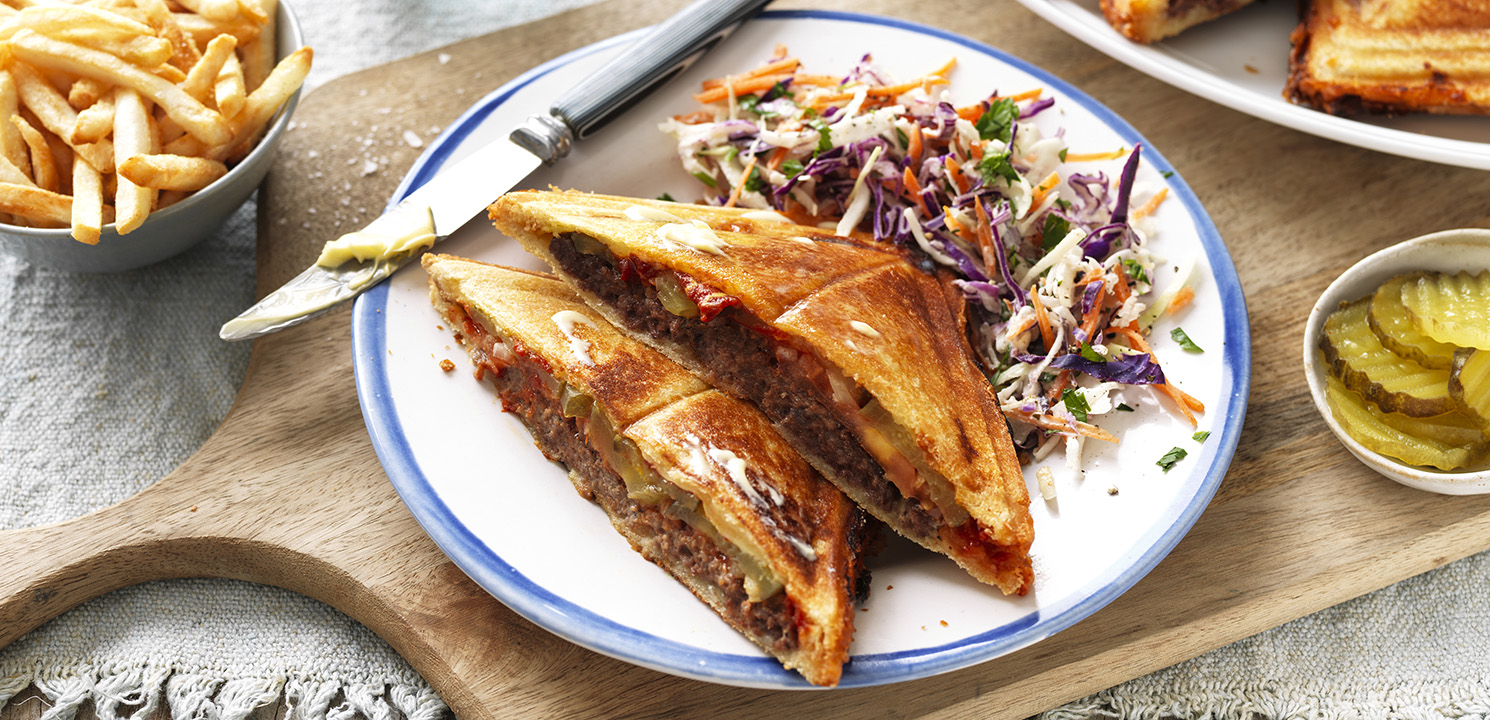 Snack, Sides and Starters
Cheeseburger Jaffle
Prep 5 mins. /Cook 5 mins.
Makes 2
Easy
Cheeseburger Jaffle
Method
---
Preheat a deep-dish jaffle maker.

Spread Western Star butter evenly over one side of bread and turn over to make jaffle with butter side out.

Stack your jaffle burger with the patty halves, sauces, onion, pickles, tomato and cheese

Finish with the unbuttered side of bread on top, then cook in jaffle maker until bread is toasted and golden.

Spread with extra butter while still hot and serve with fries, fresh coleslaw and extra pickles on the side.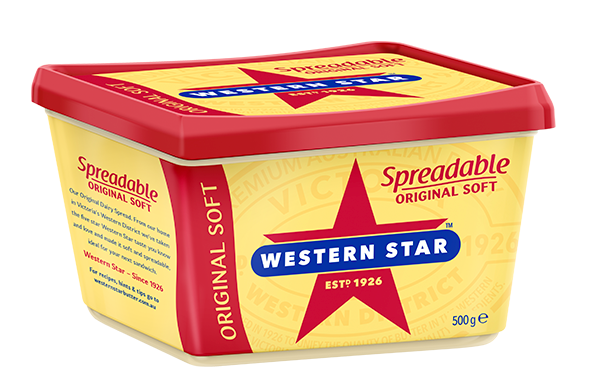 IN THIS RECIPE
Spreadable Original Soft
We've taken the five-star Western Star taste you know and love and made it soft and spreadable. Ideal for sandwiches, toast, pancakes and more.
LEARN MORE
More Salads Sides & Starters recipes
Forgotten to soften the butter?
Grate butter coarsely, spread onto baking paper and stand for 10 minutes before using. Alternatively chop into 2cm cubes, microwave on 30% power in 10 second bursts until just softened.