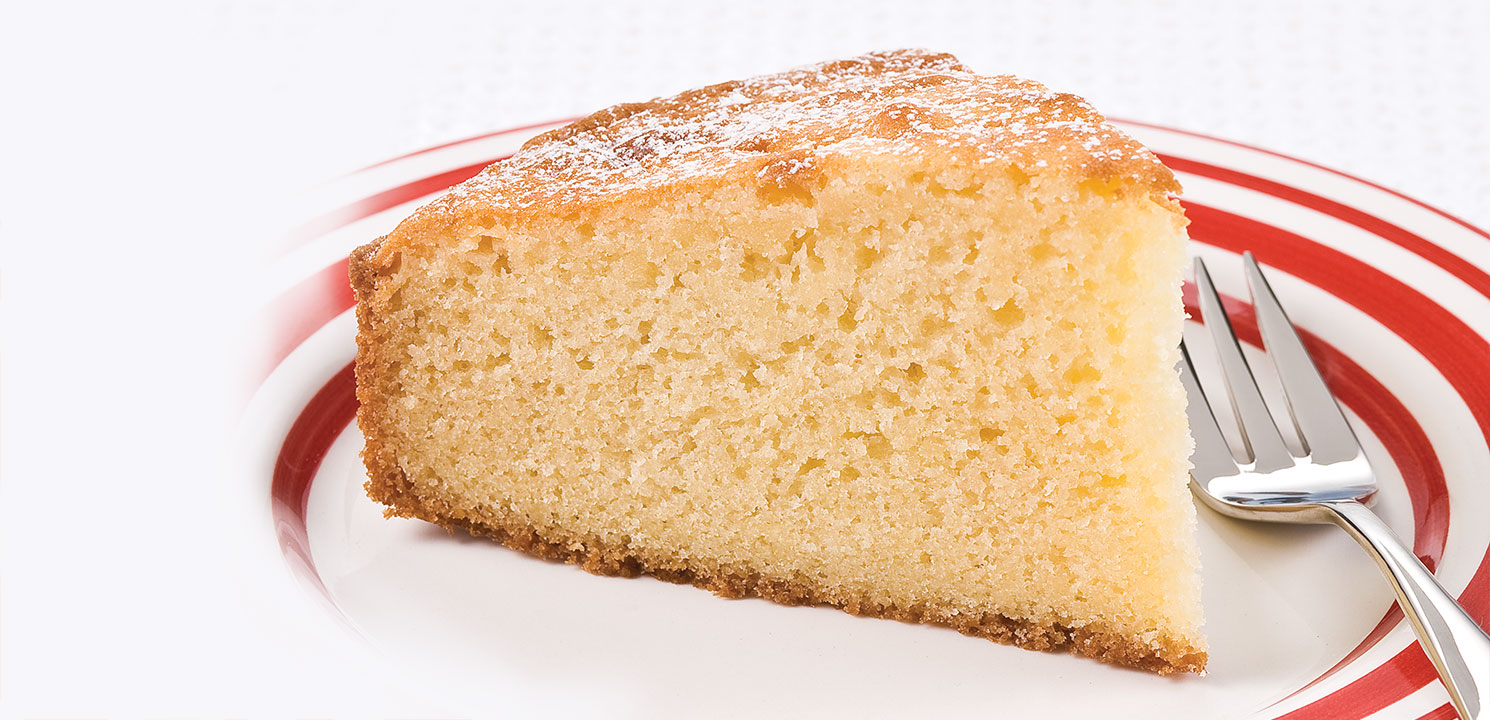 Baking & Desserts
Butter Cake
Prep 8 mins. /Cook 1h 0 mins.
Serves 6
Easy
Butter Cake
Method
---
Bring all ingredients to room temperature.

Beat all ingredients together in a large bowl with an electric mixer on low speed until combined. Increase speed to medium and beat for 1 minute until mixture is smooth.

Spread mixture into a buttered and lined 20cm round cake pan and bake at 180°C for 1 hour or until golden and cooked.
Variations
Cupcakes: Spoon mixture into paper lined muffin pans and bake for 25-30 minutes or until golden and cooked. Makes 18 cupcakes.

Orange and Poppyseed Cake: Add the grated rind of 1 orange and 1/2 cup poppy seeds to the cake mixture.

Apple Teacake: Before baking, press apple slices into the top of the cake, and sprinkle with cinnamon sugar.
More Tips
To test if a cake is cooked, apply gentle pressure to the centre of the cake using your fingertips. If the cake springs back it is cooked. If it remains soft it will need longer. A cooked cake will also begin to come away from the sides of the pan.
All ingredients (including milk and eggs) must be at room temperature when making this cake.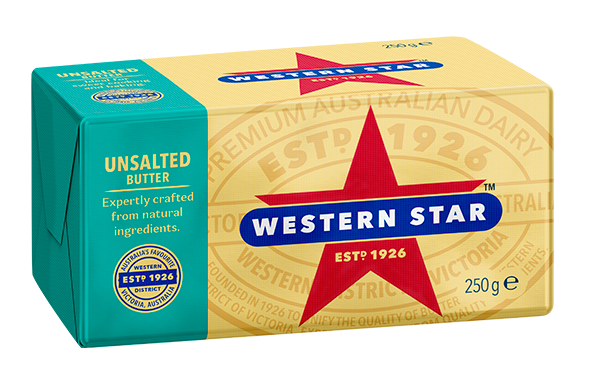 IN THIS RECIPE
Unsalted Butter
Western Star Unsalted is a great regular unsalted butter that is suitable for everyday cooking and baking needs.  It allows the cook to regulate the seasoning required for the dish.  Expertly crafted from one natural ingredient.
LEARN MORE
More Baking & Desserts recipes
Should I grease my baking tins?
This helps stop food sticking. Brush the tin with melted butter or use some baking paper with a little butter on it to rub around the inside of the tin.