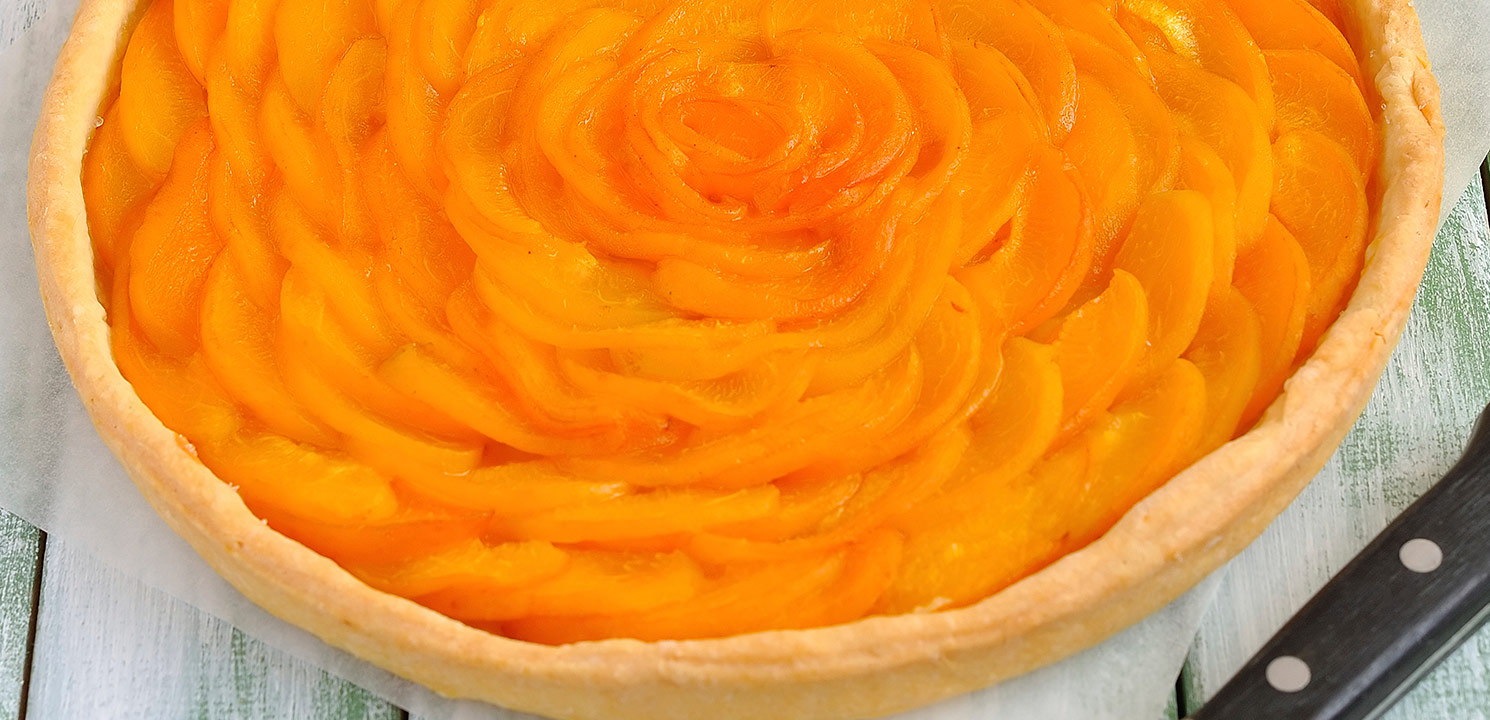 Baking & Desserts
Apricot & Pear Pie
Apricot & Pear Pie
Method
---
Pastry
Preheat oven to 180c

Combine the flour, baking powder, salt, sugar & butter in a food processor. Once it resembles bread crumbs add the egg yolk and 1/2 cup (125ml) of iced water.

Until just combined. remove dough & knead until smooth, cover and refrigerate for 30 minutes. Preheat oven to 180°C.

Roll out pastry between 2 sheets of baking paper to 4mm thick, grease small individual pie moulds or large muffin tins.

Cut pastry out & form into moulds, keep remaining pastry for lids. Allow pastry to cool in fridge.
Filling
Whilst pastry is cooling, place pear, caster sugar, lemon juice, vanilla & & corn flour (with a teaspoon of cold water) into a pot on medium heat. Cook until pears have begun to soften & sauce thickened.

Add Apricots & remove from heat, allow to cool also.

Add chilled pear & apricot mixture to the individual pie moulds, then top with remaining pastry cut into pie lids, crimp edges & brush with egg white & a sprinkle of sugar.

Place in oven for 30 mins 30 minutes until golden and pastry is cooked through

Remove from oven allow to cool before serving.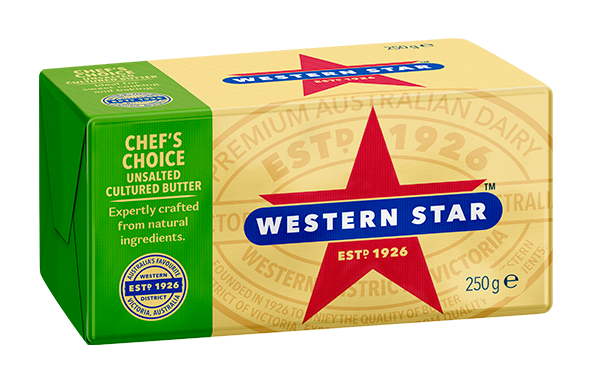 IN THIS RECIPE
Chef's Choice Unsalted Cultured Butter
Western Star Chef's Choice Premium Cultured Unsalted is a premium quality butter that's noted for its extra creamier continental taste and texture. A creamier fresh tasting butter that's versatile and ensures great results every time.
LEARN MORE
More Baking & Desserts recipes
Which butter should I use to make sweet pastries?
We recommend Chef's Choice - it's higher fat content and creamier finish makes it ideal for sweet pastries.