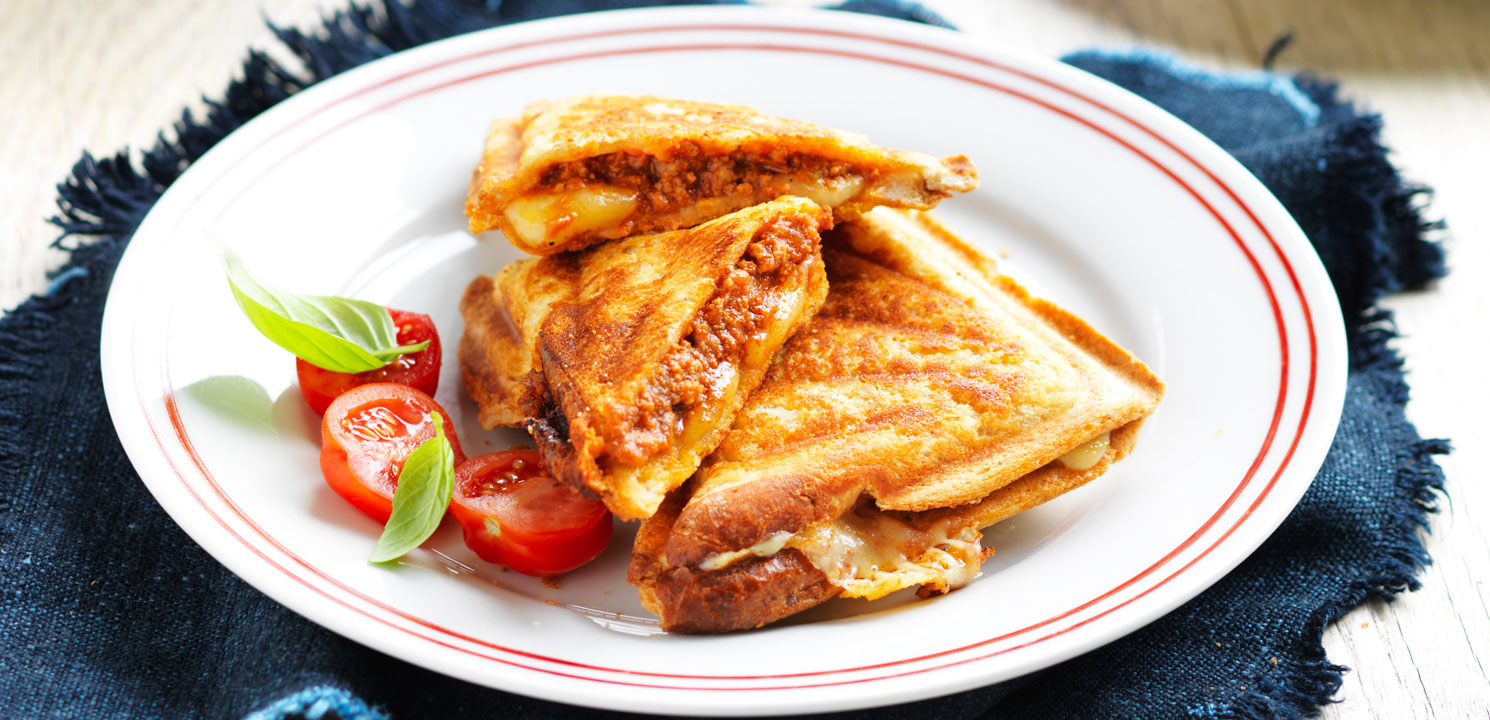 Snack, Sides and Starters
Cheesy Bolognese Jaffles
Prep 10 mins. /Cook 8 mins.
Serves 4
Average
Cheesy Bolognese Jaffles
Method
---
Cheesy Bolognese Jaffles
Preheat a jaffle maker. If using leftover Bolognese sauce, warm slightly in your microwave.

Spread each piece of bread on both sides with Western Star Spreadable Original Soft.

Dividing mixture evenly, top 4 slices of bread with the Bolognese sauce, spreading out leaving a 1 cm border. Top each sandwich with 2 Bega Tasty Natural Cheese Slices, and then top with the remaining bread.

Cooking in 2 batches, place Bolognese-filled bread into the jaffle maker and cook for 3-4 minutes until golden and toasted. Serve with a side salad, if liked.
Easy Bolognese Sauce
Prep 15 mins. / Cook 1 hr 15 mins. / Makes 3 cups (750g)
Heat 1 tablespoon oil in a deep frying pan over medium-high heat. Add onion and garlic. Cook, stirring often for 3-4 minutes until softened. Transfer to a plate.

Add remaining oil and mince to pan. Cook, breaking up mince with a wooden spoon, over medium-high heat until browned.

Stir in onion and garlic, oregano and tomatoes. Season with salt and pepper to taste. Bring to the boil then reduce heat and simmer, partially covered and stirring occasionally, for 1 hour.

Enjoy this Bolognese sauce with your favourite pasta finished with grated Perfect Italiano Parmesan.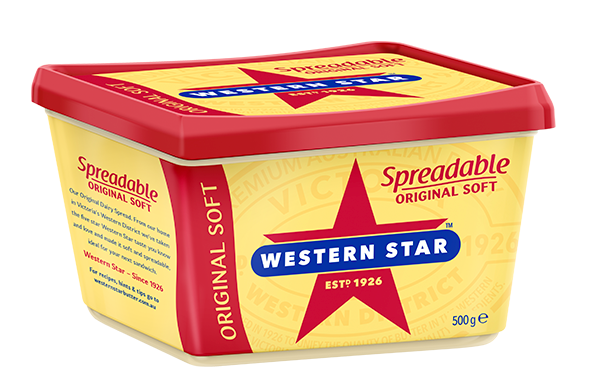 IN THIS RECIPE
Spreadable Original Soft
We've taken the five-star Western Star taste you know and love and made it soft and spreadable. Ideal for sandwiches, toast, pancakes and more.
LEARN MORE
More Snack, Sides and Starters recipes
Dry roast chicken?
Avoid a dry chicken by stuffing some flavoured butter under the skin before roasting. Simply ease your fingers under the skin of the chicken breast to create a pocket (without breaking through) and fill it with softened flavoured butter. The butter bastes and flavours the chicken as it cooks leaving you with a moist and tender roast!