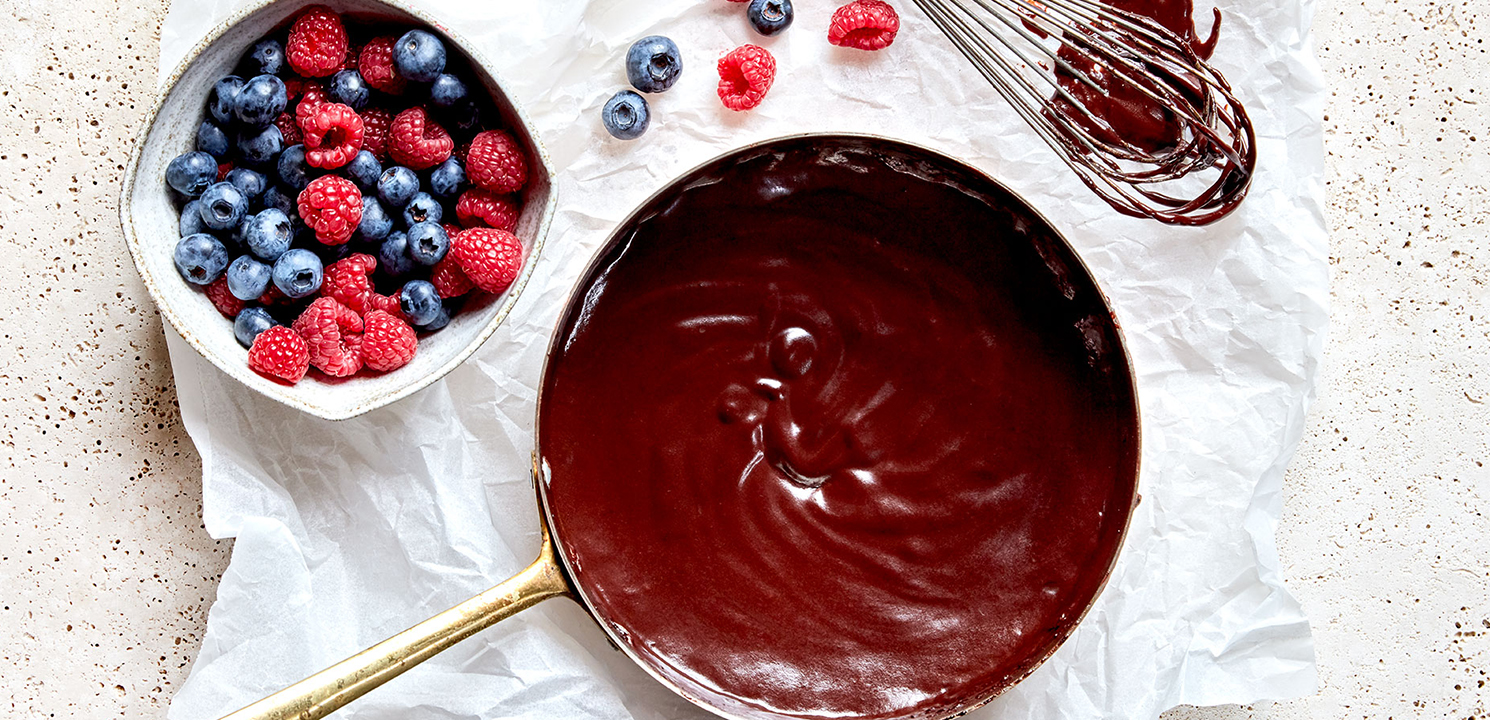 Baking & Desserts
Chocolate Fudge Sauce
Prep 5 mins. /Cook 5 mins.
serves 6-8
Easy
Chocolate Fudge Sauce
Method
---
Place the cream, butter and sugar in a medium size saucepan over medium low heat and mix until simmering. Add the chocolate and whisk until melted. Remove pan from the heat and whisk in cocoa powder. Return to heat and continue to simmer on low heat for 30 seconds or until glossy. Serve hot.
More Tips
Serving suggestion: Serve alongside fresh or frozen berries and/or ice cream.
Can be stored in the refrigerator for up to 5 days and warmed through in the microwave to serve.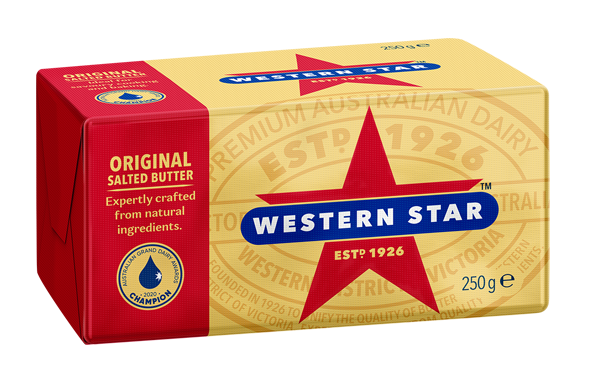 IN THIS RECIPE
Original Salted Butter
Western Star is Australia's favourite butter. It's a classic, pure creamery butter with a rich satisfying, five-star taste. Winner of Champion Butter at the 2019 Australian Grand Dairy Awards, this product sets the benchmark by which all other butters are judged. Expertly crafted from only two natural ingredients, cream and salt.
LEARN MORE
More Baking & Desserts recipes