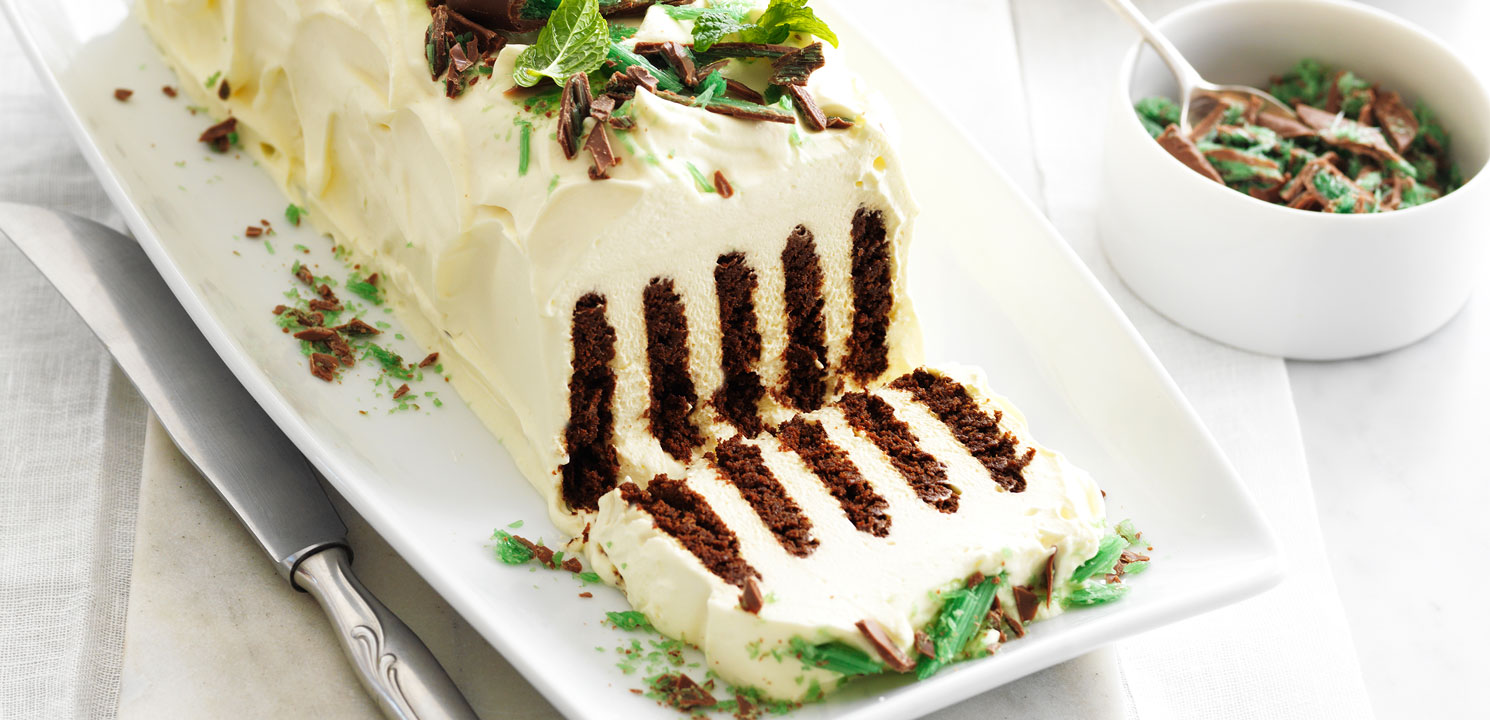 Baking & Desserts
Chocolate Mint Ripple Cake
Prep 20 mins.
Serves 8
Average
Chocolate Mint Ripple Cake
Method
---
Put the Western Star Thickened Cream, icing sugar and vanilla in a large bowl and use hand-held beaters to beat until stiff peaks form.

Spread some of the cream on a rectangular serving plate, at least 30 cm long, to form a stable base for the biscuits. Spread a little of the cream onto a biscuit and stand upright onto the serving plate. Sandwich with another biscuit and cream. Repeat until you have a row of 5 biscuits.

Repeat with remaining biscuits and cream until there are 5 rows of 5 biscuits to form a log. Carefully spread the remaining cream over the biscuits in delicate swirls.

Put in the fridge for 8 hours to set.

When ready to serve, sprinkle with the Peppermint Crisp and scatter with the mint leaves.

Serve with fresh berries.
More Baking & Desserts recipes
Should I grease my baking tins?
This helps stop food sticking. Brush the tin with melted butter or use some baking paper with a little butter on it to rub around the inside of the tin.