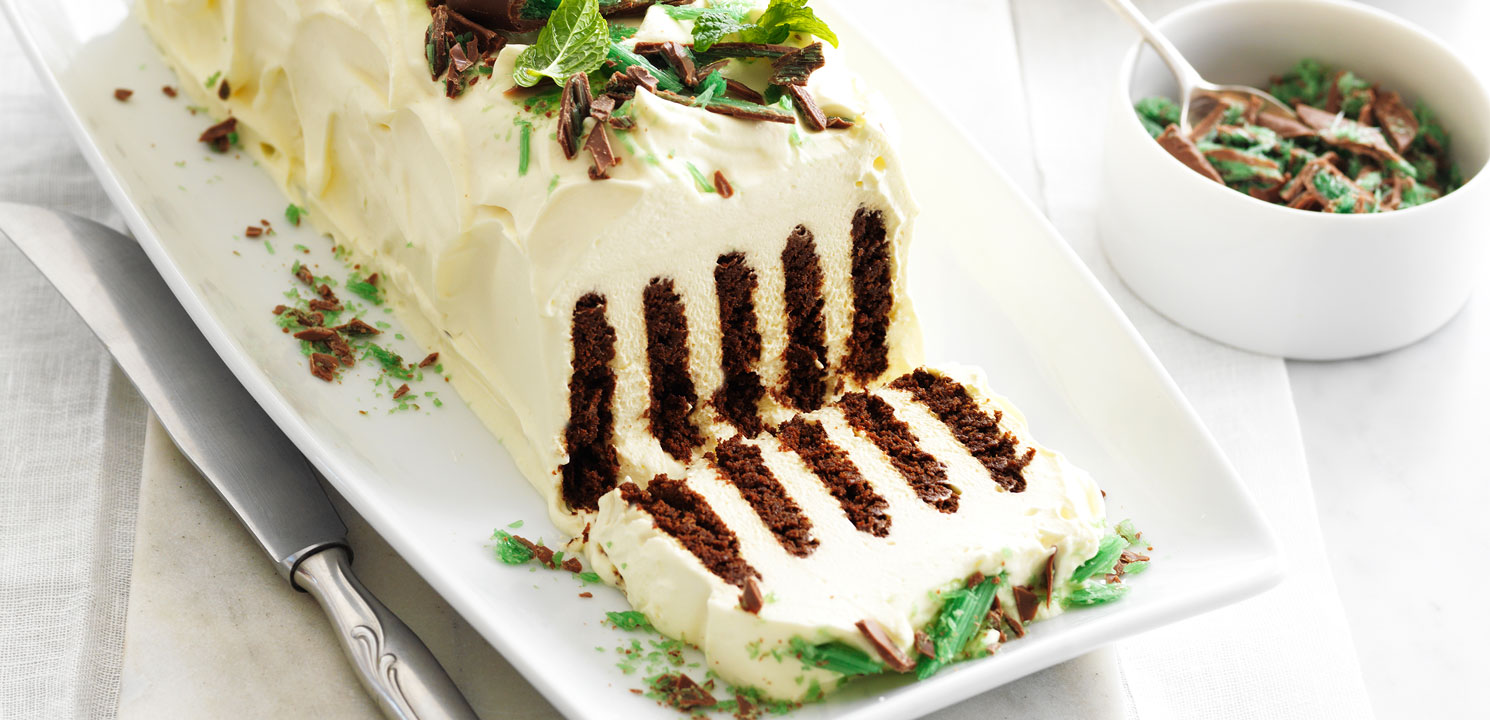 Baking & Desserts
Chocolate Mint Ripple Cake
Prep 20 mins.
Serves 8
Easy
Chocolate Mint Ripple Cake
Method
---
Put the Western Star Thickened Cream, icing sugar and vanilla in a large bowl and use hand-held beaters to beat until stiff peaks form.

Spread some of the cream on a rectangular serving plate, at least 30 cm long, to form a stable base for the biscuits. Spread a little of the cream onto a biscuit and stand upright onto the serving plate. Sandwich with another biscuit and cream. Repeat until you have a row of 5 biscuits.

Repeat with remaining biscuits and cream until there are 5 rows of 5 biscuits to form a log. Carefully spread the remaining cream over the biscuits in delicate swirls.

Put in the fridge for 8 hours to set.

When ready to serve, sprinkle with the Peppermint Crisp and scatter with the mint leaves.

Serve with fresh berries.
More Snack, Sides and Starters recipes
Delicious slow roasted tomoatoes
Simply slice roma tomatoes in half, lay cut side up on a lined baking tray, season with salt and pepper, and top each tomato with a slice of garlic and a knob of butter. Bake at 140°-150°C for 1-2 hours or until done to your liking. Use in salads, antipasto or simply enjoy on fresh bread!