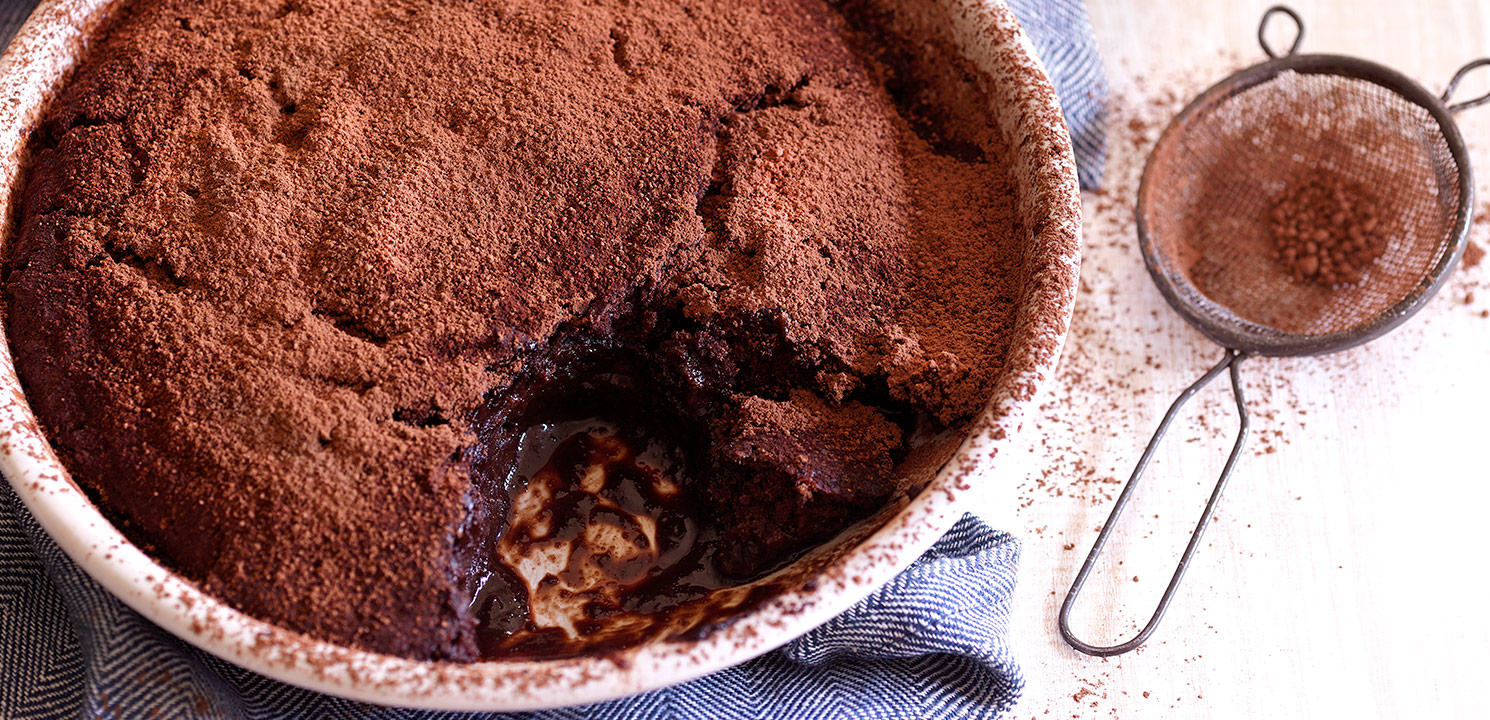 Baking & Desserts
Chocolate Self Saucing Pudding
Prep 10 mins. /Cook 15 mins.
serves 4
Easy
Chocolate Self Saucing Pudding
Method
---
Combine flour, cocoa and 1/3 cup brown sugar in a bowl.

Combine milk, egg and butter and add to dry ingredients. Stir with a wooden spoon until thick and smooth. Pour mixture into a buttered 1.5 litre capacity microwave safe dish.

Combine remaining brown sugar and cocoa and sprinkle evenly over cake mixture. Pour boiling water evenly over brown sugar mixture.

Cook at 500w/50% capacity for 13 minutes. Cover loosely and stand for 10 minutes before dusting with icing sugar and serving with cream or ice cream.

Standing time is necessary when cooking in a microwave, as the food continues to further cook on standing. The centre of the pudding might appear undercooked when removed from oven. Don't be tempted to cook further; the pudding will cook through upon standing.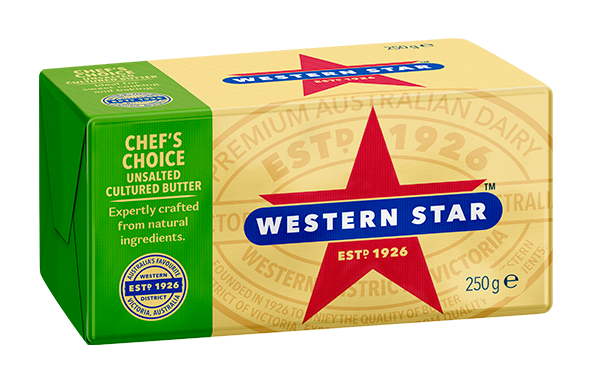 IN THIS RECIPE
Chef's Choice Unsalted Cultured Butter
Western Star Chef's Choice Premium Cultured Unsalted is a premium quality butter that's noted for its extra creamier continental taste and texture. A creamier fresh tasting butter that's versatile and ensures great results every time.
LEARN MORE
More Baking & Desserts recipes
Forgotten to soften the butter?
Grate butter coarsely, spread onto baking paper and stand for 10 minutes before using. Alternatively chop into 2cm cubes, microwave on 30% power in 10 second bursts until just softened.