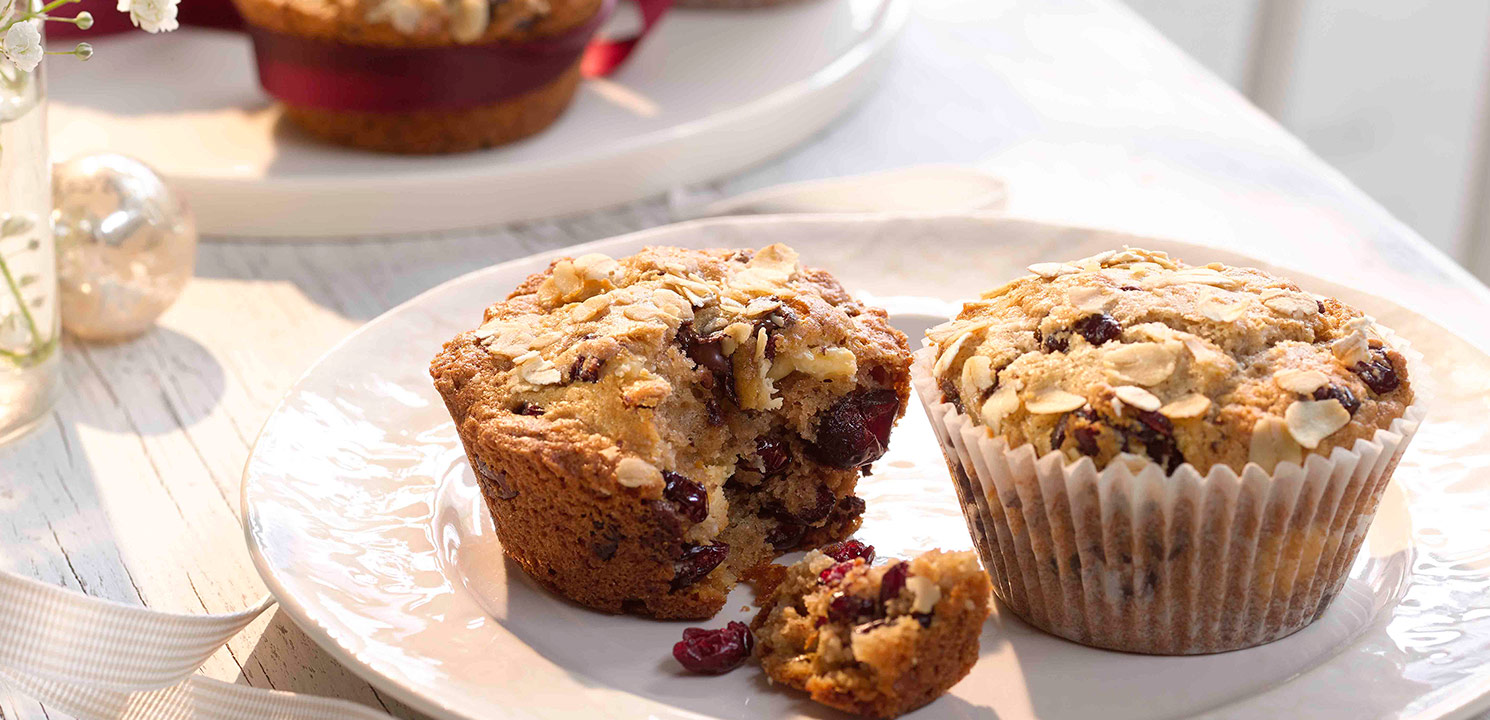 Baking & Desserts
Christmas Brunch Muffins
Prep 15 mins. /Cook 25 mins.
serves 12
Easy
Christmas Brunch Muffins
Method
---
Note: this recipe requires an additional 10 minutes for cooling.

Preheat the oven to 180°C. Line a 12-hole muffin tin with muffin cases.

In a large bowl, sift in the flour and bicarbonate of soda. Add the cherries, chocolate, sugar and half of the oats, and stir to combine. Add the eggs, yoghurt and butter. Gently stir until all the ingredients are just combined, but be careful not to over mix.

Divide the mixture evenly between the muffin cases, and scatter over the remaining oats. Place in the oven for 20-25 minutes or until the muffins have risen and turned golden. Transfer to a cooling rack and cool for 10 minutes.

Serve the muffins warm or at room temperature.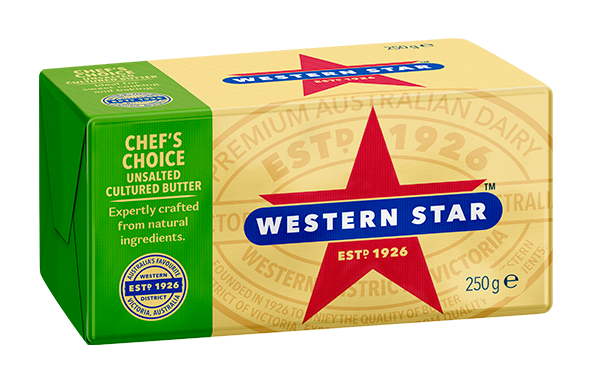 IN THIS RECIPE
Chef's Choice Unsalted Cultured Butter
Western Star Chef's Choice Premium Cultured Unsalted is a premium quality butter that's noted for its extra creamier continental taste and texture. A creamier fresh tasting butter that's versatile and ensures great results every time.
LEARN MORE
More Baking & Desserts recipes
Should I grease my baking tins?
This helps stop food sticking. Brush the tin with melted butter or use some baking paper with a little butter on it to rub around the inside of the tin.