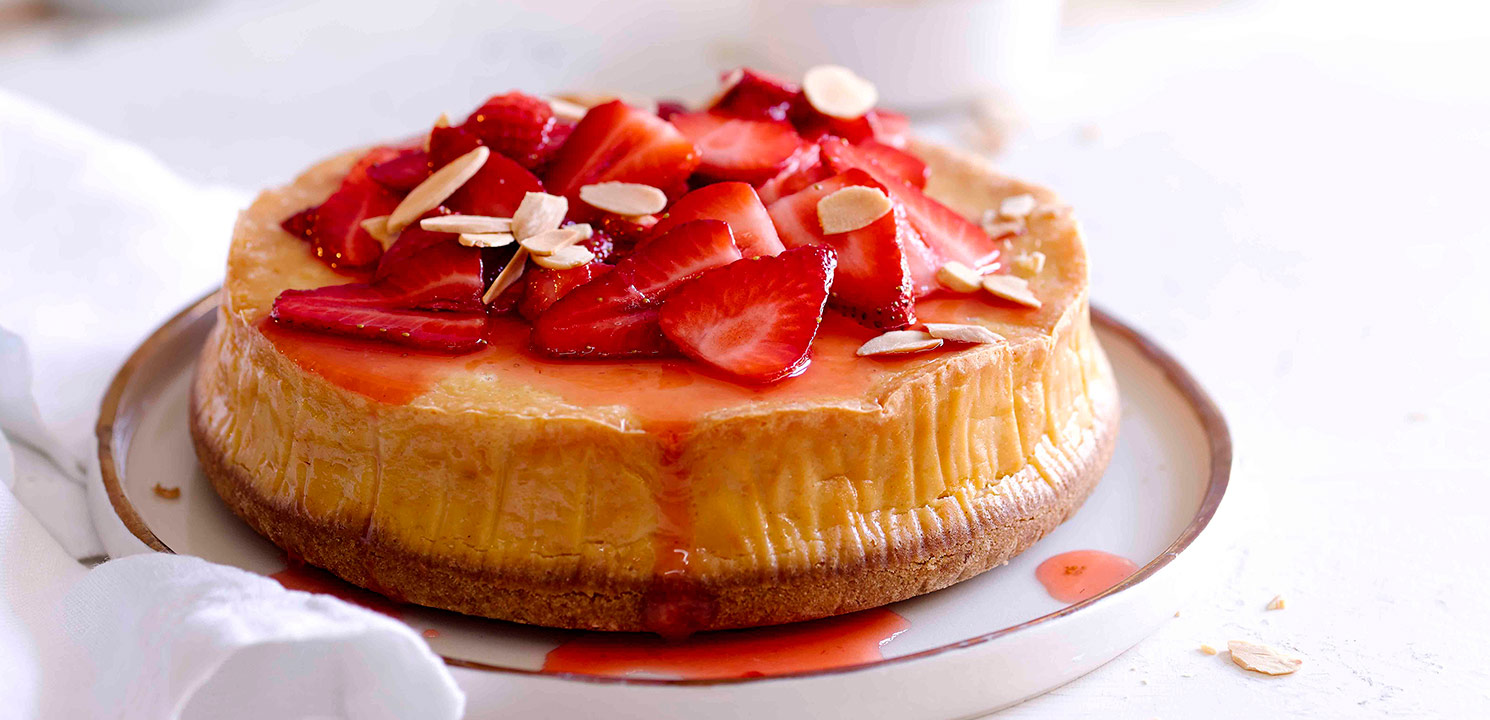 Baking & Desserts
Christmas Spiced Cheesecake
Prep 15 mins. /Cook 55 mins.
serves 8
Average
Christmas Spiced Cheesecake
Method
---
Prepare your cheesecake ahead of time. This recipe requires 180 mins of additional chilling time, or over-night if time permits.
Preheat the oven to 150°C. Line a round, 20 cm tin (with a removable base) with baking paper and set aside.

Place the digestive biscuits in a food processor and blitz until fine crumbs form. Add the melted butter and blitz again to combine. Place the crumbs into the baking tin and press evenly onto the base to form a smooth surface. Transfer into the fridge while you prepare the filling.

In a large bowl, mix together the cream cheese, caster sugar, flour and spices. Stir in the crème fraiche, eggs, vanilla extract and orange zest until the mixture is combined. Pour the mixture in the tin, and carefully place in the oven (onto the lowest shelf). Bake for 50 - 55 minutes or until the cheesecake becomes firm around the edges, but still has a slight wobble in the centre. Turn off the oven, and leave the cheesecake to cool completely inside. Once cooled, transfer into the fridge to chill for 3 hours or overnight.

Place the sliced strawberries, orange juice, brandy, and icing sugar in a bowl and toss to combine. Set aside for 5 minutes.

To serve, remove the chilled cheesecake from the tin and transfer it onto a serving plate. Top with the marinated strawberries and scatter over the flaked almonds.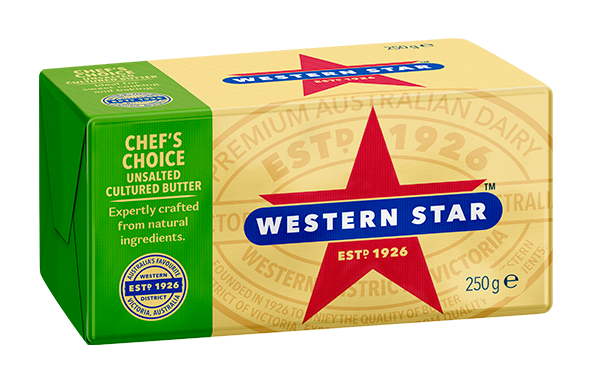 IN THIS RECIPE
Chef's Choice Unsalted Cultured Butter
Western Star Chef's Choice Premium Cultured Unsalted is a premium quality butter that's noted for its extra creamier continental taste and texture. A creamier fresh tasting butter that's versatile and ensures great results every time.
LEARN MORE
More Baking & Desserts recipes
Should I grease my baking tins?
This helps stop food sticking. Brush the tin with melted butter or use some baking paper with a little butter on it to rub around the inside of the tin.