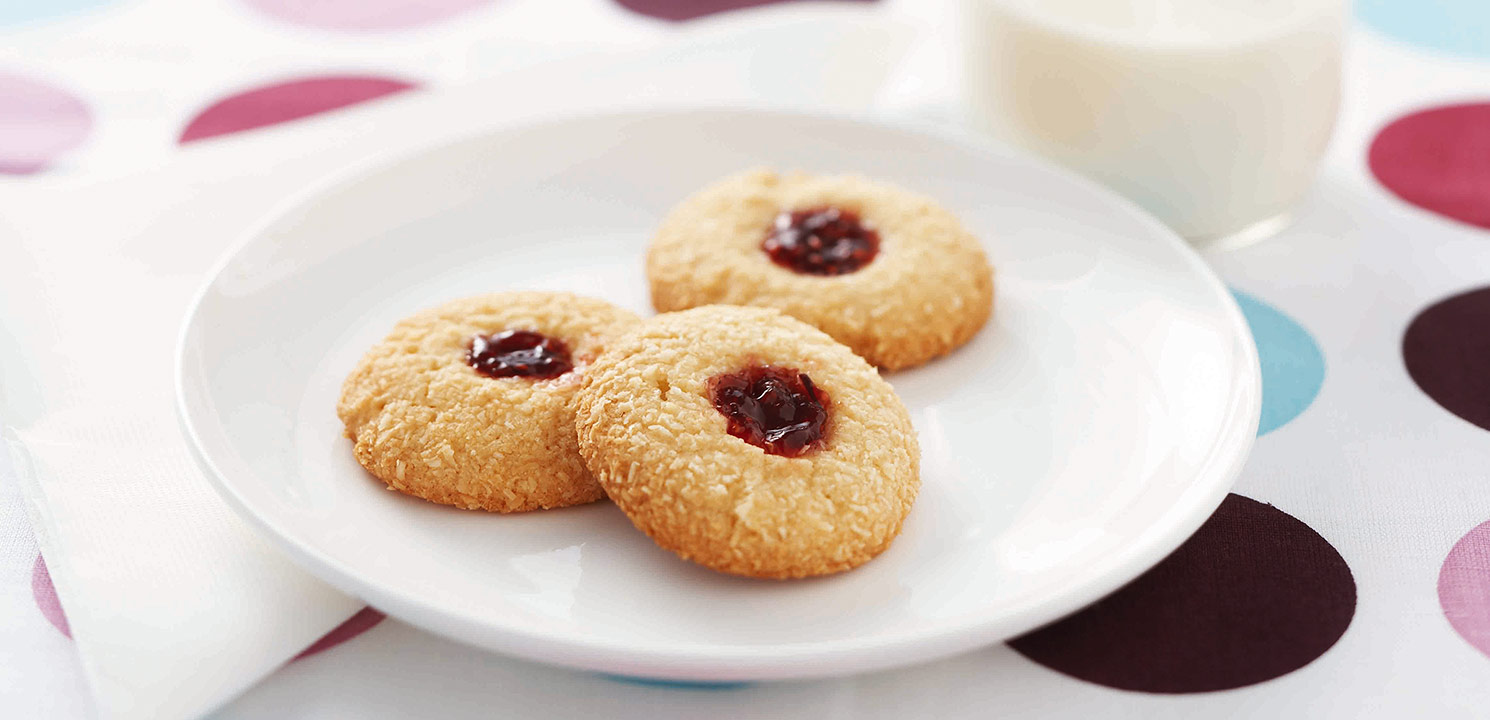 Baking & Desserts
Coconut Jam Drops
Prep 20 mins. /Cook 15 mins.
Serves 12
Easy
Coconut Jam Drops
Method
---
Beat butter and sugar with an electric mixer until pale and creamy, add egg and vanilla extract and beat until light and fluffy, turn speed to low and add sifted flour, baking powder and 1/2 cup coconut, beat until just combined into a soft dough.

Drop teaspoonfuls of biscuit mixture into extra coconut and roll to coat, remove and roll into balls. Arrange balls on a baking paper lined tray allowing 5cm for spreading between each biscuit.

Take the back of a wooden spoon and make a dent in the top of each ball, fill dents with a little jam taking care not to overfill. Bake biscuits at 170°C for 15 minutes until pale golden. Remove and cool on tray for 5 minutes before removing to a wire rack to cool completely.
More Tips
Use your favourite flavoured jam for this recipe.
Biscuits will keep in an airtight container for 2 weeks.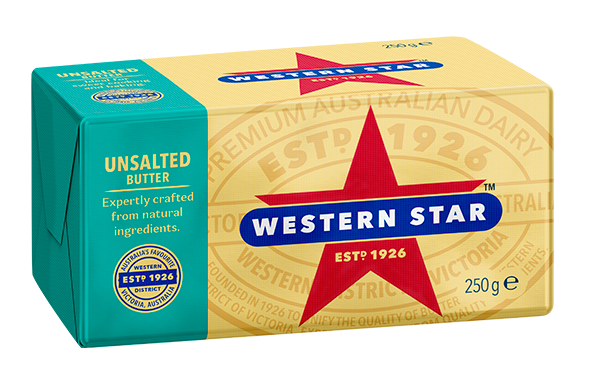 IN THIS RECIPE
Unsalted Butter
This versatile all-rounder gives you control of seasoning in the kitchen. We know that unsalted butter and everyday baking are a perfect match. But you don't have to relegate unsalted butter to only the world of sweet cooking. This pure unsalted butter is perfect for everyday cooking where you want to have control over the seasoning. Expertly crafted from one natural ingredient, Australian cream. Western Star has been Crafting Butter in Victoria since 1926 when the leading butter makers in the Western District came together. Over 95 years later and trusted for generations, Western Star truly is Australia's Favourite.
LEARN MORE
More Baking & Desserts recipes
Forgotten to soften the butter?
Grate butter coarsely, spread onto baking paper and stand for 10 minutes before using. Alternatively chop into 2cm cubes, microwave on 30% power in 10 second bursts until just softened.