Method
---
Line the base and sides of a slice or lamington tin with baking paper and set aside.

In a small saucepan, heat the dark chocolate, butter and condensed milk over a low heat for 5 minutes or until the mixture has melted. Set aside for a few minutes to cool.

Meanwhile, place the biscuits into a zip lock bag, and push out all the air before sealing. Use the end of a rolling pin to carefully crush the biscuits. Or get the kids to break them up using their hands! Place the broken biscuits in a large bowl and add the coconut, walnuts and cocoa.

Pour the melted chocolate mixture into the dry ingredients, and mix well until everything has combined.

Press firmly into the prepared tin with the back of a wooden spoon, and refrigerate for 30 minutes or until firm.

To make the chocolate topping, place the butter and chocolate in a heatproof bowl over a saucepan of simmering water. Stir regularly for 5-8 minutes or until the chocolate and butter have melted and combined.

Pour the chocolate mixture over the hedgehog, and transfer into the fridge for 1 hour or until completely set.

Cut the hedgehog into squares and serve. Store in an airtight container in the fridge.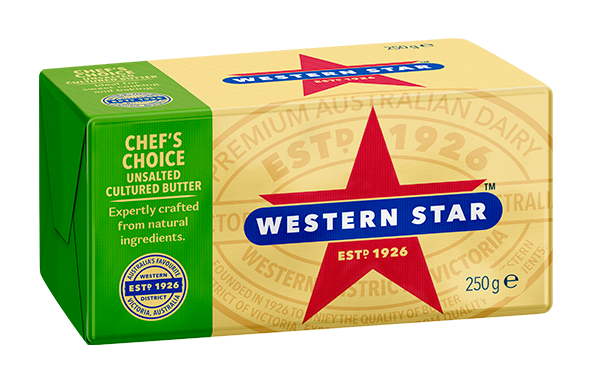 IN THIS RECIPE
Chef's Choice Unsalted Cultured Butter
Western Star Chef's Choice Premium Cultured Unsalted is a premium quality butter that's noted for its extra creamier continental taste and texture. A creamier fresh tasting butter that's versatile and ensures great results every time.
LEARN MORE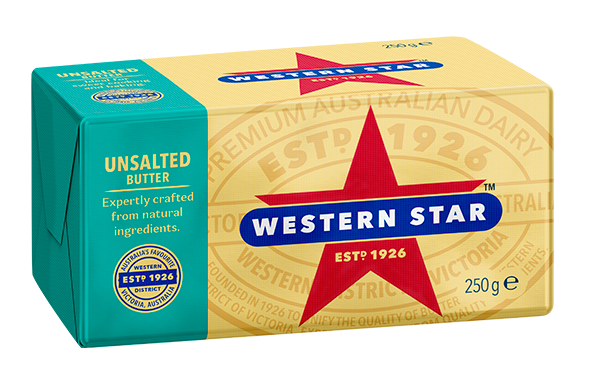 IN THIS RECIPE
Unsalted Butter
Western Star Unsalted is a great regular unsalted butter that is suitable for everyday cooking and baking needs.  It allows the cook to regulate the seasoning required for the dish.  Expertly crafted from one natural ingredient.
LEARN MORE
More Baking & Desserts recipes
Chocolate Brownies
Chocolate Brownies made with Western Star Salt Reduced Butter.
Forgotten to soften the butter?
Grate butter coarsely, spread onto baking paper and stand for 10 minutes before using. Alternatively chop into 2cm cubes, microwave on 30% power in 10 second bursts until just softened.