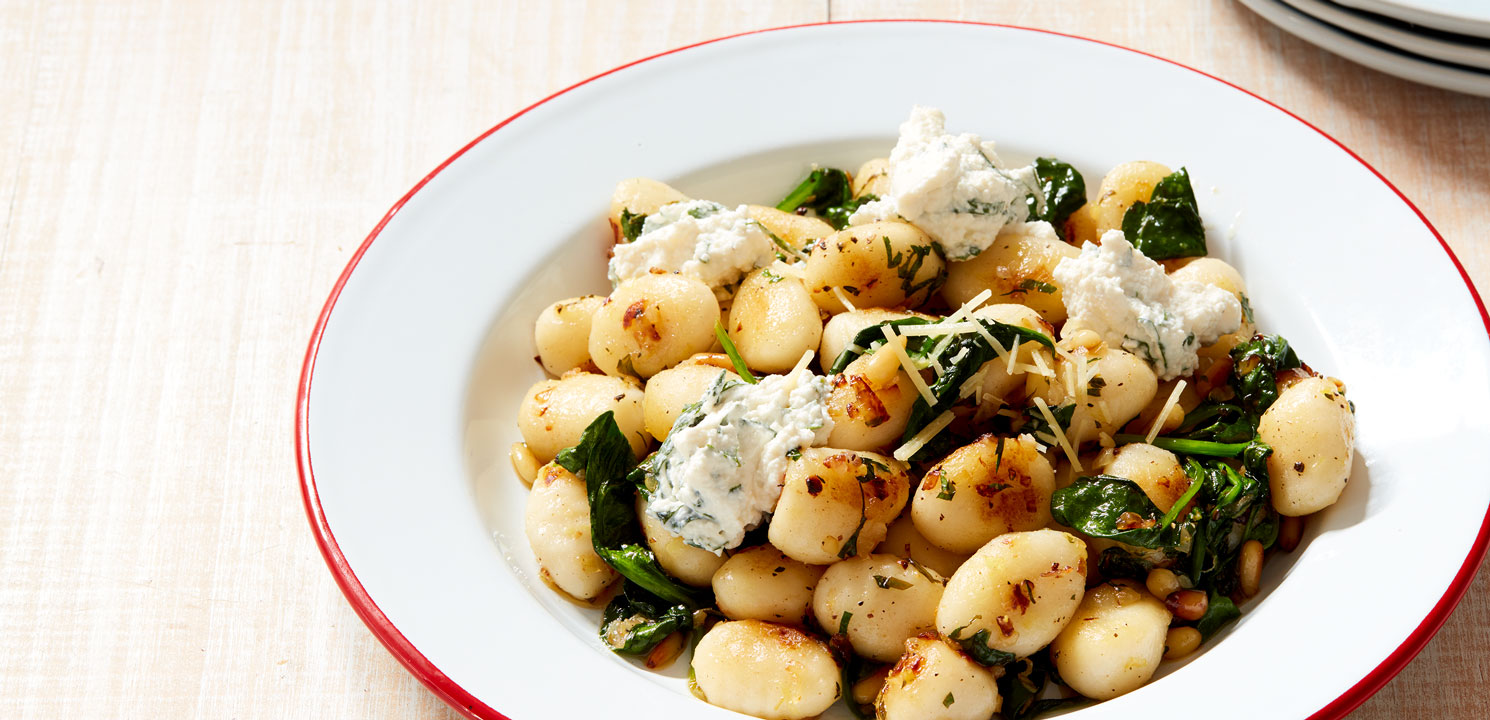 Mains
Garlic, Lemon Pan Fried Gnocchi with Basil Ricotta
Garlic, Lemon Pan Fried Gnocchi with Basil Ricotta
Method
---
In a bowl combine the basil and ricotta, check seasoning.

Cook gnocchi according to packet instructions, strain and allow to dry for a moment.

Heat a large pan over a medium heat, add ½ the Western Star butter, garlic, onion, pine nuts and gnocchi to the pan, and caramelise for 5 minutes on all sides.

Add the chopped herbs, lemon zest, spinach and remaining Western Star butter, then increase heat for 1 minute.

Remove the pan from heat, and season with salt and pepper.

Serve the gnocchi with a generous sprinkle of Perfect Italiano Parmesan, dollops of the basil ricotta combination and a squeeze of lemon.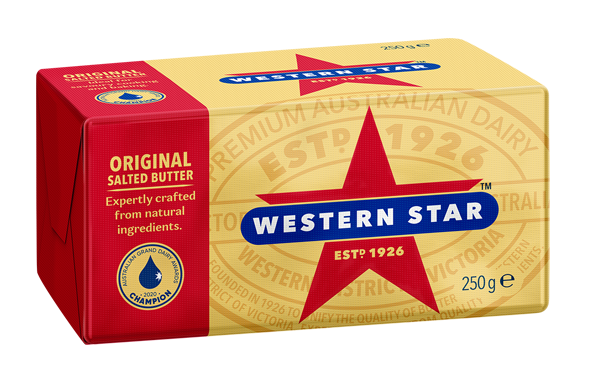 IN THIS RECIPE
Original Salted Butter
Western Star is Australia's favourite butter. It's a classic, pure creamery butter with a rich satisfying, five-star taste. Winner of Champion Butter at the 2019 Australian Grand Dairy Awards, this product sets the benchmark by which all other butters are judged. Expertly crafted from only two natural ingredients, cream and salt.
LEARN MORE
More Mains recipes
Should I grease my baking tins?
This helps stop food sticking. Brush the tin with melted butter or use some baking paper with a little butter on it to rub around the inside of the tin.
Leek and Blue Cheese Quiche
Leek and Blue Cheese Quiche cooked with Western Star Original Butter.