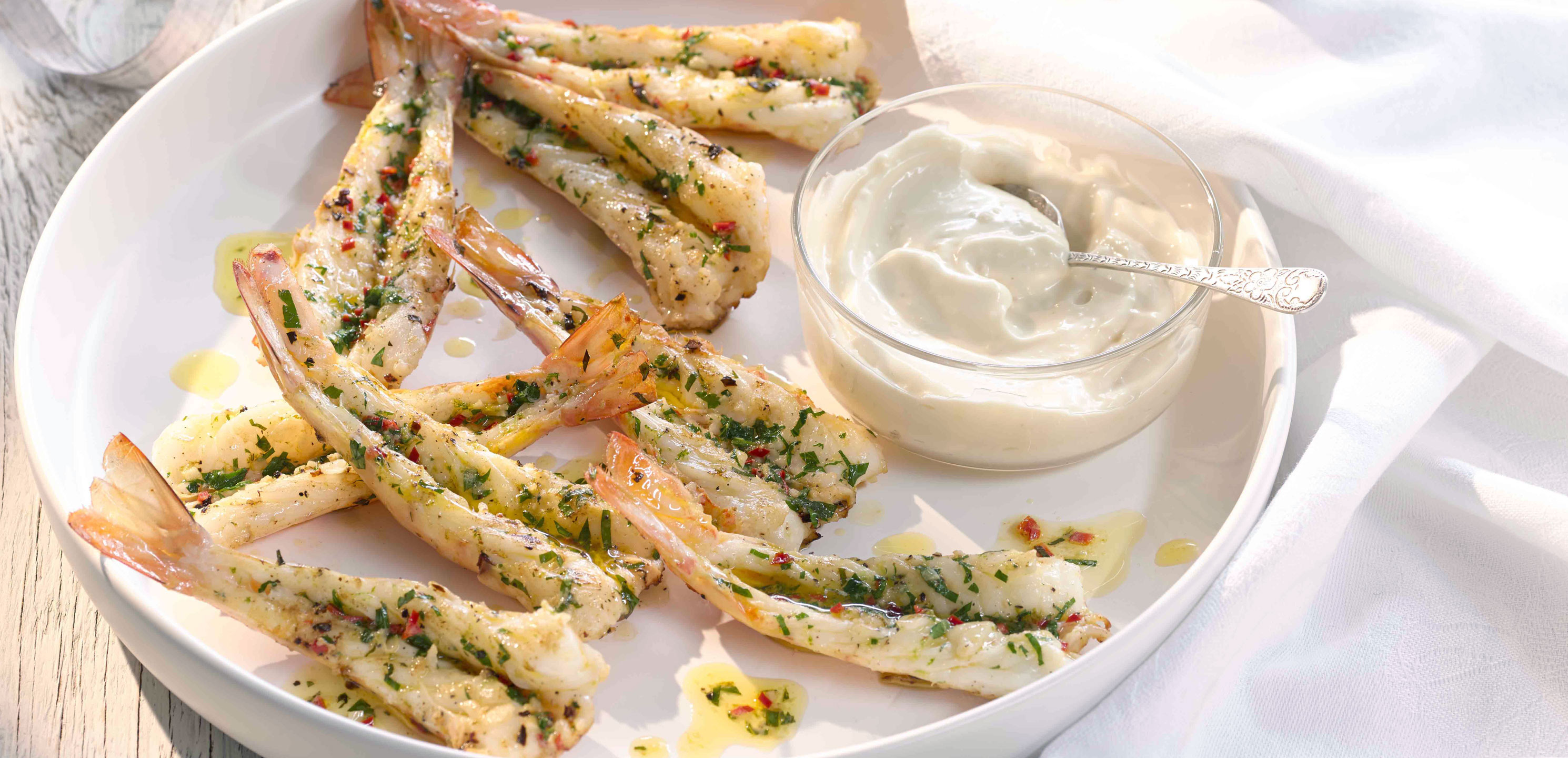 Snack, Sides and Starters
BBQ Garlic, Lime & Chilli Prawns
Prep 20 mins. /Cook 10 mins.
serves 8
Easy
BBQ Garlic, Lime & Chilli Prawns
Method
---
To butterfly prawns, remove the heads and legs before deveining. Skewer the prawn to help it straighten out before splitting the meat with a knife to butterfly.

Melt the Western Star Spreadable in a small saucepan over a low heat. Once melted remove from the heat and mix in the garlic, lime juice and zest, chilli and chopped parsley. Drizzle the mixture over the prawns and season with salt and pepper.

Pre-heat the BBQ to a high heat. Once hot place the prawns on their backs for 3-5 minutes then turn and cook until the flesh has just cooked through.

Arrange prawns on a serving platter with extra lime wedges and aioli.
More Tips
To save time skip skewering the prawns and BBQ as they are.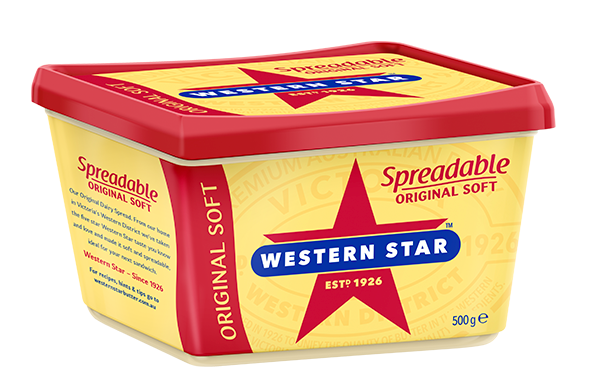 IN THIS RECIPE
Spreadable Original Soft
We've taken the five-star Western Star taste you know and love and made it soft and spreadable. Ideal for sandwiches, toast, pancakes and more.
LEARN MORE
More Mains recipes
Avoid a "floury" white sauce
At the beginning of a white sauce always cook off the butter and flour over low heat for 1 minute to ensure the finished sauce doesn't have a "floury" flavour. Remove from the heat before whisking in milk and returning back to the heat to thicken.