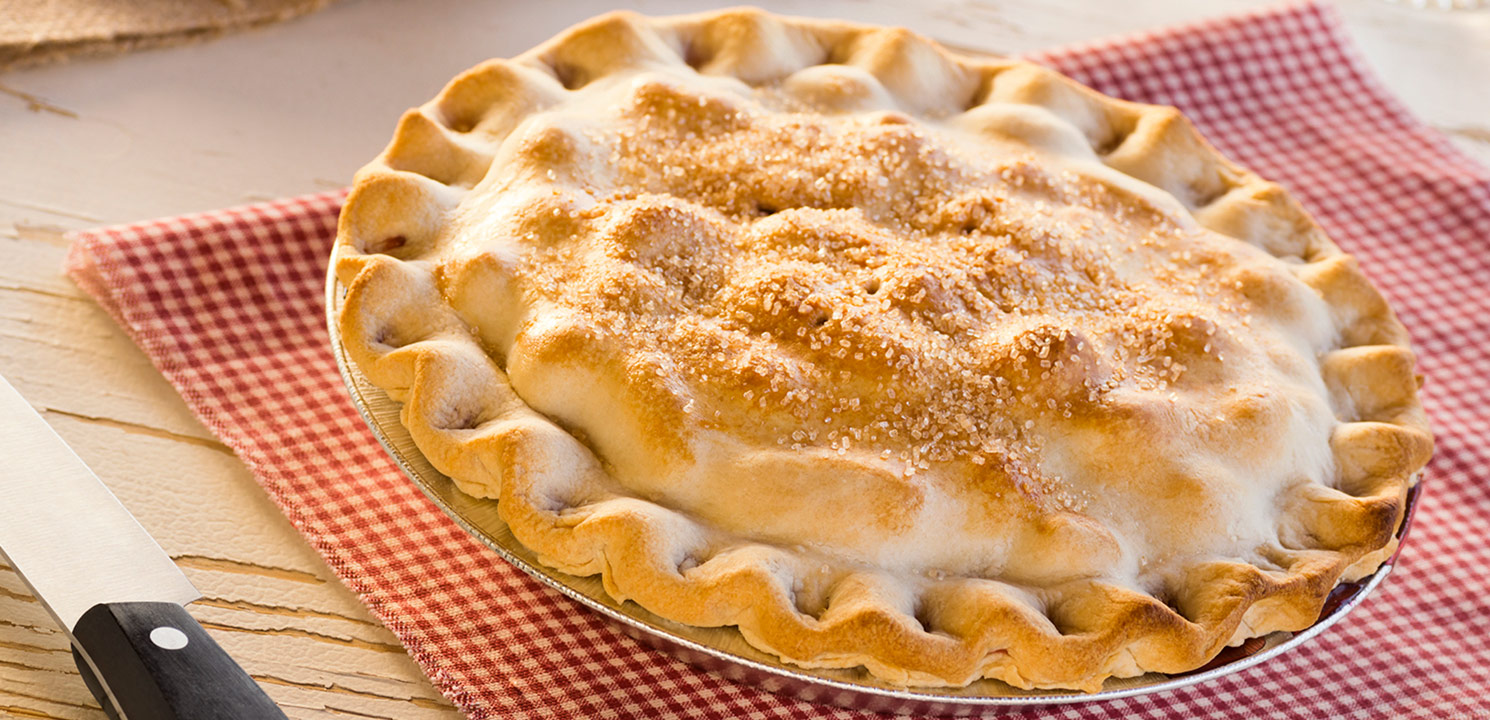 Mains
Roasted Vegetable & Ricotta Pie
Prep 25 mins. /Cook 55 mins.
Serves 6
Easy
Roasted Vegetable & Ricotta Pie
Method
---
Pastry
Note: this recipe requires an additional 55 minutes for resting.

Pre-heat oven to 180°C.

Prepare pastry by placing sifted flour, pinch of salt and room temperature butter in a food processor until it begins to look like breadcrumbs. Add 2 eggs, 1 at a time to the food processor until it comes together.

Remove pastry from the food processor, knead into a ball by hand for 1-2 minutes, then wrap in cling wrap and rest in fridge for at least 30 minutes.

Remove pastry from the fridge and allow to come back up to room temperature, roll pastry out between 2 sheets of baking paper to approximately 5mm thick. Cut pastry to fit your pie mould, rest in the fridge then blind bake your pastry for 10 minutes. Remove weights and bake for another 5 minutes. Remove and let cool.
Pie filling
Place prepared vegetables in a roasting tray with olive oil, salt, pepper and lemon thyme. Mix together well with hands, place into oven and roast for 10-15 minutes until vegetables begin to soften and colour. Remove from oven.

Whilst vegetables are roasting, combine the ricotta with the egg, parsley, salt and pepper in a bowl.

Finely dice the roasted garlic and mix into ricotta.

Fill pastry shell with half the ricotta mixture and spread evenly over the base. Add roasted vegetables then top with remaining ricotta mixture.

Place in oven for 20 - 25 mins until ricotta has coloured and vegetables are cooked through.

Remove from oven, and allow pie to rest for 5 minutes before serving.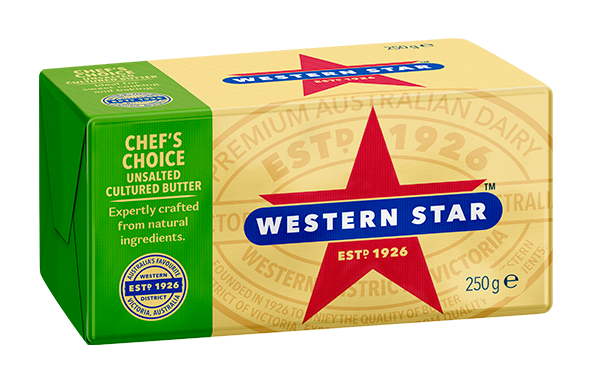 IN THIS RECIPE
Chef's Choice Unsalted Cultured Butter
Western Star Chef's Choice Premium Cultured Unsalted is a premium quality butter that's noted for its extra creamier continental taste and texture. A creamier fresh tasting butter that's versatile and ensures great results every time.
LEARN MORE
More Mains recipes
Reheating Hollandaise or Béarnaise sauce?
Never microwave! These are fragile emulsions and will split. Reheat by gently whisking over a double boiler on low heat. If the emulsion begins to split, try whisking in a spoonful of warm water, never add more butter.