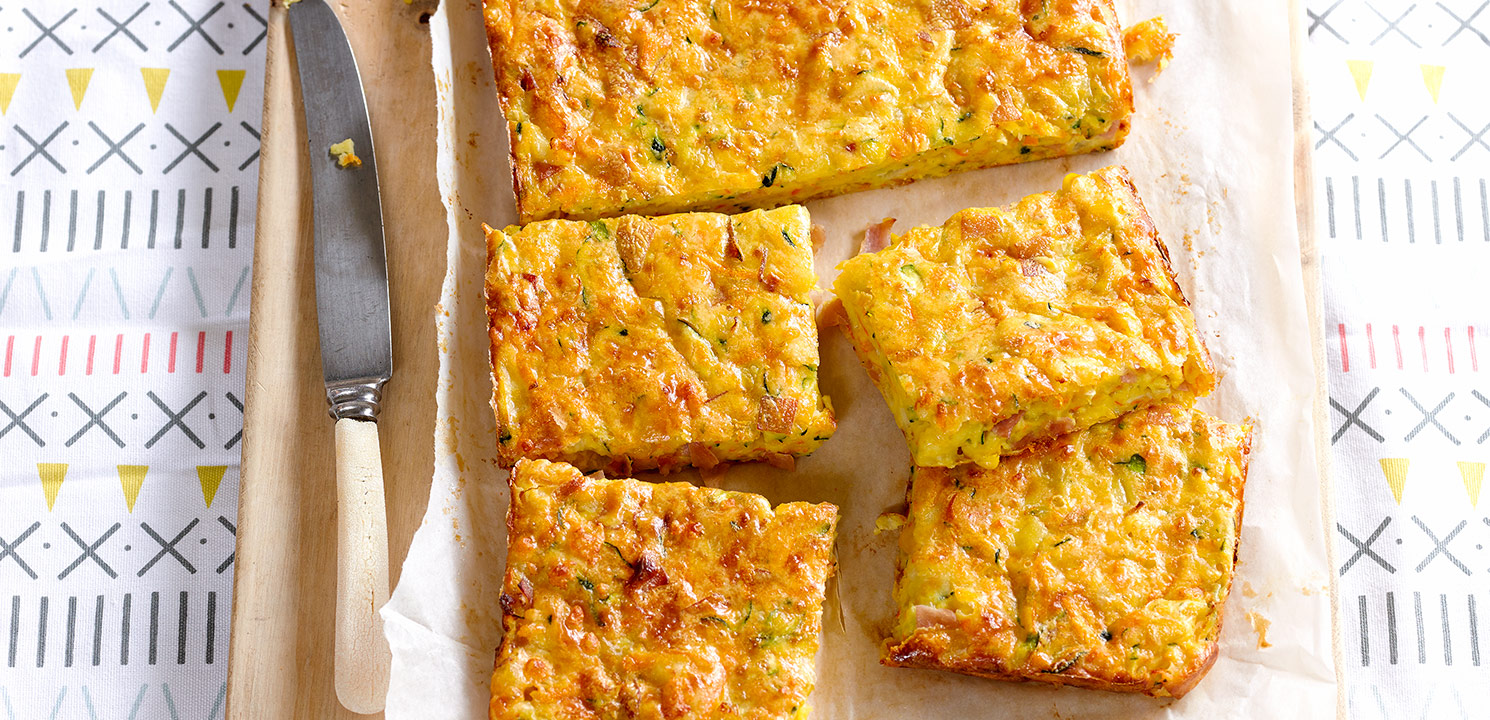 Mains
Ham, Cheese and Veggie Bake
Prep 15 mins. /Cook 40 mins.
serves 8
Easy
Ham, Cheese and Veggie Bake
Method
---
With Mum or Dad's help, preheat the oven to 180°C, and then melt the butter in a medium fry pan over a medium heat. Add the onion and cook for 4-5 minutes or until the onion softens and starts to smell yummy! Transfer into a large bowl to cool.

Once cooled, add all the other ingredients to the bowl. Use a big wooden spoon to mix everything together. Pour the mixture into a greased and lined 28x20cm tin.

Ask Mum or Dad to transfer the tin into the oven for 30 minutes or until the bake has puffed up and is golden. Remove from the oven and cool for five minutes before cutting into eight big squares.

Eat straight away or pack it in your lunchbox to enjoy at school!
More Tips
Try serving cold, spread with butter and jam for an afternoon treat.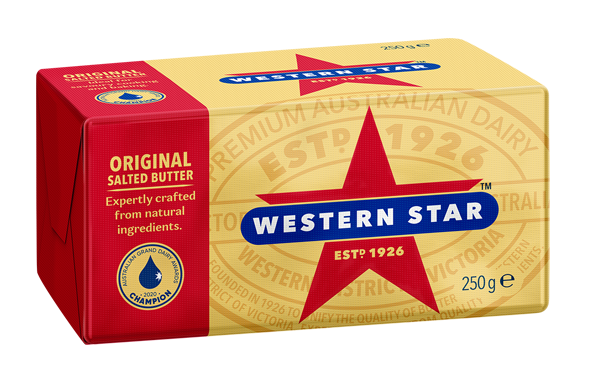 IN THIS RECIPE
Original Salted Butter
Western Star is Australia's favourite butter. It's a classic, pure creamery butter with a rich satisfying, five-star taste. Winner of Champion Butter at the 2019 Australian Grand Dairy Awards, this product sets the benchmark by which all other butters are judged. Expertly crafted from only two natural ingredients, cream and salt.
LEARN MORE
More Mains recipes
Cooking pasta?
Toss a knob of butter through pasta or couscous before serving for a glossy sheen and delicious buttery flavour!
Chicken and Mushroom Risotto
Make Dinner a Winner with Chicken and Mushroom Risotto and Western Star™ Butter.