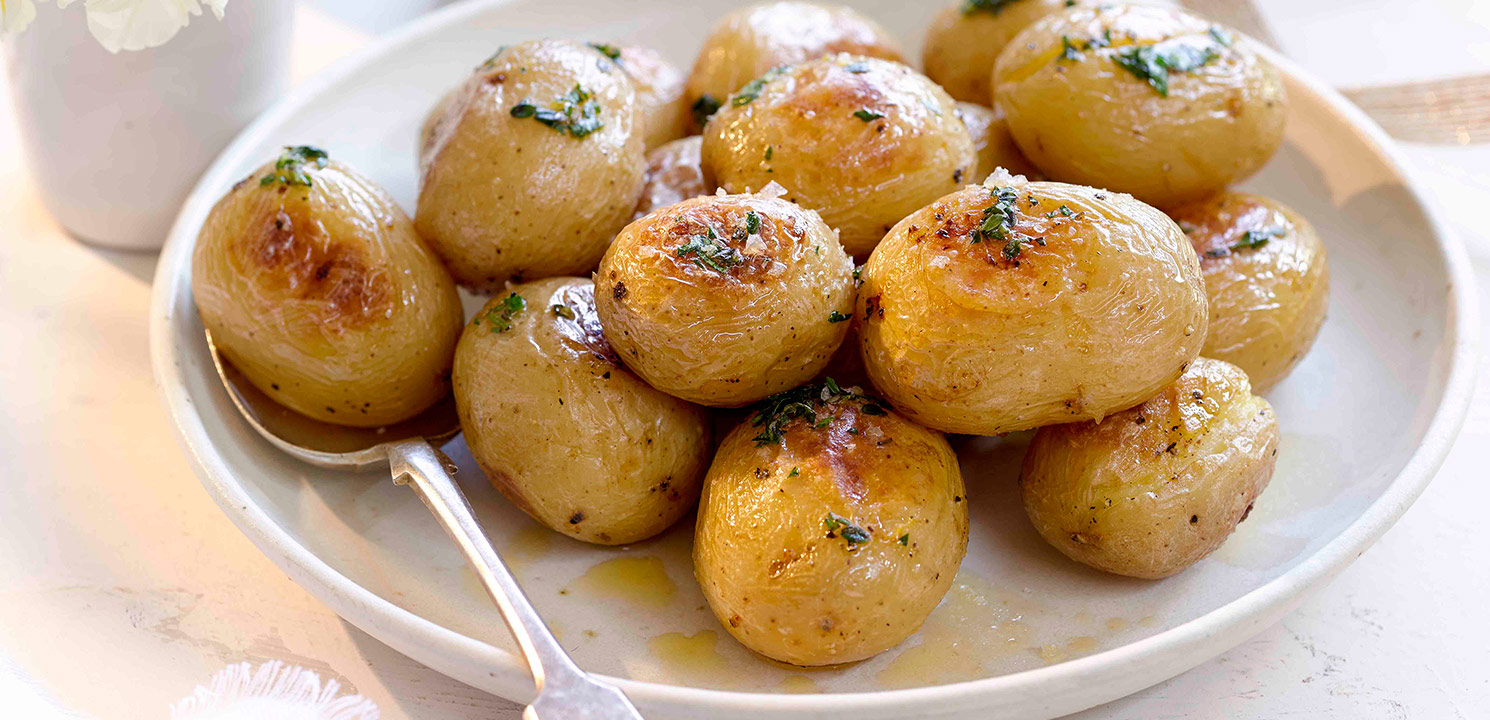 Snack, Sides and Starters
Buttery Herb Roasted Potatoes
Prep 10 mins. /Cook 1h 0 mins.
serves 4
Easy
Buttery Herb Roasted Potatoes
Method
---
Preheat the oven to 200°C.

Place the potatoes in a pot, cover with cold water season with salt. Bring the potatoes to the boil and simmer for a further 10 minutes. Drain in a colander and allow to steam dry for 10 minutes.

Transfer the potatoes into a large roasting tray, add half of the Western Star Spreadable, salt and pepper, and toss well to coat the potatoes. Roast the potatoes for 40-45 minutes or until they are cooked through, golden and crispy.

As the potatoes roast, prepare the herb butter. Mix the Western Star Spreadable in a small bowl with the chopped herbs and lemon zest and stir to combine.

Once the potatoes have roasted, transfer them into a large bowl and add the herb butter.

Toss through and serve immediately.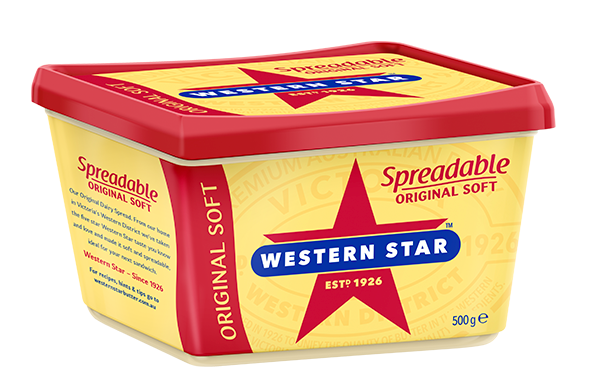 IN THIS RECIPE
Spreadable Original Soft
We've taken the five-star Western Star taste you know and love and made it soft and spreadable. Ideal for sandwiches, toast, pancakes and more.
LEARN MORE
More Snack, Sides and Starters recipes
Delicious slow roasted tomoatoes
Simply slice roma tomatoes in half, lay cut side up on a lined baking tray, season with salt and pepper, and top each tomato with a slice of garlic and a knob of butter. Bake at 140°-150°C for 1-2 hours or until done to your liking. Use in salads, antipasto or simply enjoy on fresh bread!