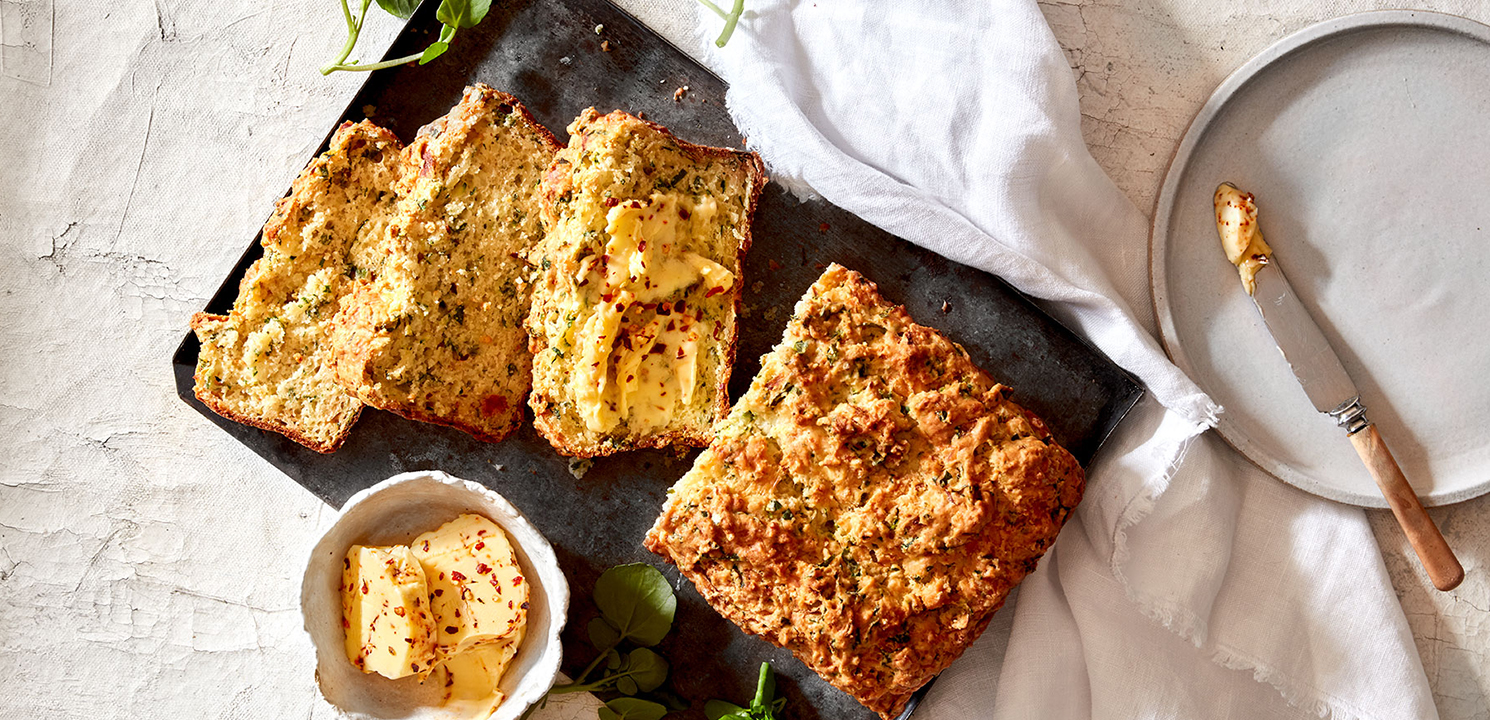 Snack, Sides and Starters
Zucchini and Cheddar Bread with Chilli Butter
Prep 10 mins. /Cook 1h 0 mins.
Serves 12
Easy
Zucchini and Cheddar Bread with Chilli Butter
Method
---
Preheat oven to 180C. Grease and line an 8-cup capacity loaf tin.

In a large bowl, mix together the flour, baking powder, bicarb soda and salt. Add the zucchini, cheese, shallot, herbs and mix through flour mixture.

In a separate bowl whisk together the eggs, buttermilk and melted butter. Add to the flour and zucchini mixture and mix together until just combined. Transfer into the loaf tin and place into the oven and bake for 1 hour or until golden and when skewer comes out clean when tested.

Remove loaf from the oven and then allow to cool completely in the tin. Remove from the tin and serve with a spread of Chilli butter.
More Tips
Store Zucchini bread in a cool place wrapped in cling film for up to 5 days.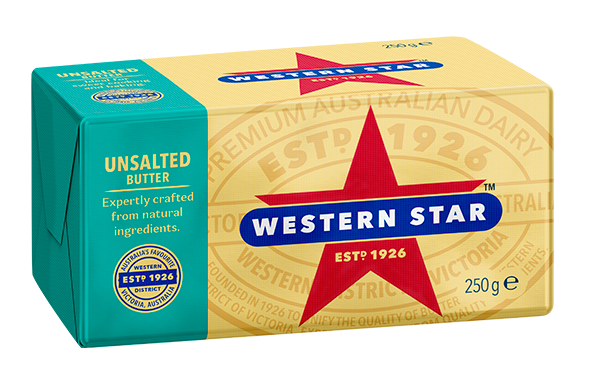 IN THIS RECIPE
Unsalted Butter
Western Star Unsalted is a great regular unsalted butter that is suitable for everyday cooking and baking needs.  It allows the cook to regulate the seasoning required for the dish.  Expertly crafted from one natural ingredient.
LEARN MORE
More Snack, Sides and Starters recipes
Saute with butter
Melt butter on a medium heat. The butter must be hot otherwise it will be absorbed and the food becomes soggy rather than crispy. The food should "sizzle" when added to the pan.