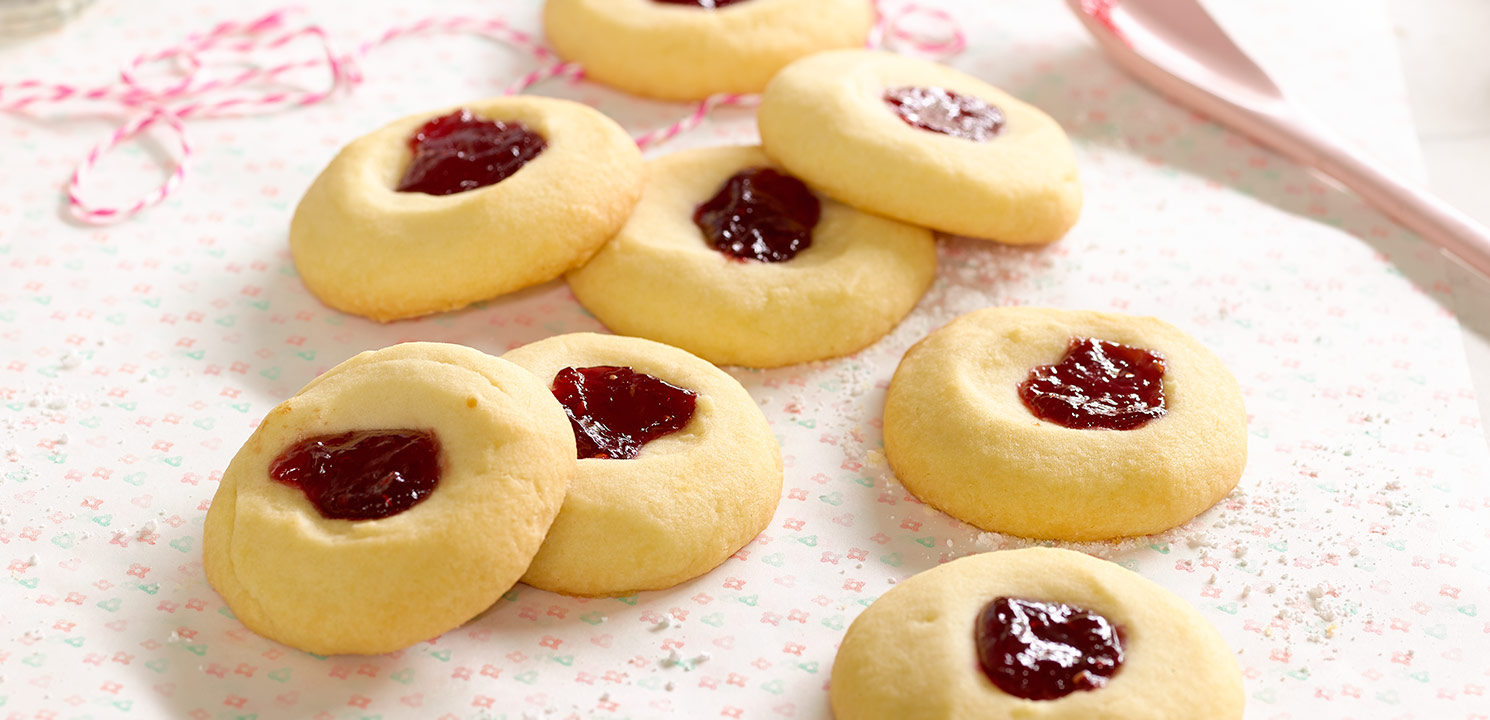 Snack, Sides and Starters
Jam Drop Biscuits
Prep 20 mins. /Cook 15 mins.
serves 20
Easy
Jam Drop Biscuits
Method
---
With Mum or Dad's help, preheat the oven to 180°C and line 2 baking trays with baking paper.

Beat the butter, vanilla and icing sugar in the bowl of an electric mixer on medium until pale and fluffy. Add the flour and cornflour, and mix for 30 seconds or until a dough forms. The mixture should be like play dough!

Lightly dust your hands with some extra flour, and then roll tablespoons of the mixture into balls. Place each onto the trays about 2cm apart and use your fingers to flatten slightly. Create a big thumbprint in the centre of the dough to create an indent, and then fill each with a small blob of jam (½ teaspoon).

Ask Mum or Dad to transfer the biscuits into the oven for 10 minutes or until they turn light golden on the edges and the jam is bubbling.

Once baked, allow the biscuits to cool on the baking trays for 5 minutes before transferring to a wire rack to cool completely.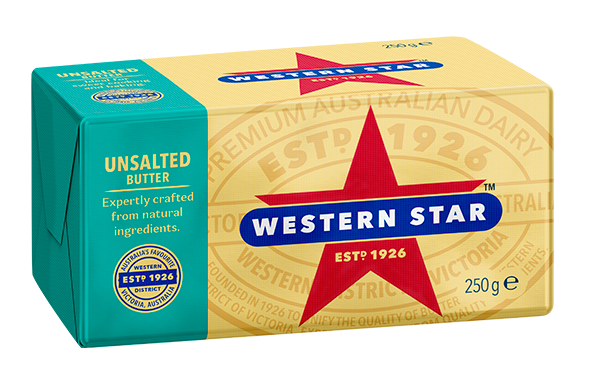 IN THIS RECIPE
Unsalted Butter
Western Star Unsalted is a great regular unsalted butter that is suitable for everyday cooking and baking needs.  It allows the cook to regulate the seasoning required for the dish.  Expertly crafted from one natural ingredient.
LEARN MORE
More Snack, Sides and Starters recipes
Making a sauce?
Enrich wine based sauces by whisking in a large knob of cold butter at the very end, it will give your sauce a richness, shine and round off any acidic flavours.