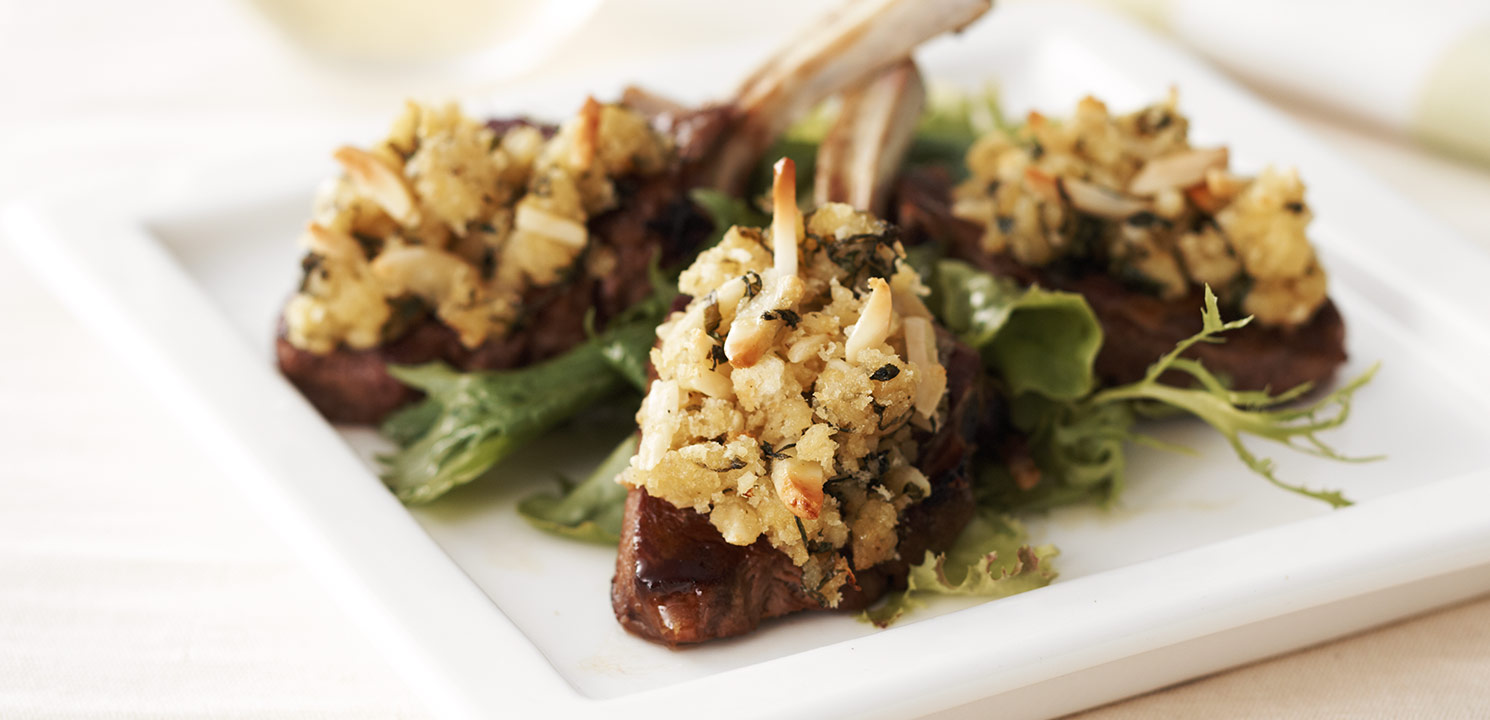 Mains
Lemon and Pesto Lamb Cutlets
Prep 10 mins. /Cook 20 mins.
Serves 3
Easy
Lemon and Pesto Lamb Cutlets
Method
---
Combine basil, parmesan, lemon rind and juice, garlic and butter in a small bowl, season with salt and pepper then mix in breadcrumbs and almonds until well combined, refrigerate until required.

Spray lamb cutlets with olive oil and quickly brown in a hot frypan for 1 minute on each side. Arrange cutlets on a baking paper lined tray. Spoon a pile of pesto crumbs onto each lamb cutlet.

Bake lamb cutlets at 220°C for 7-10 minutes until crumbs are golden and bubbling. Serve with a fresh salad or greens tossed in Western Star Butter.
More Tips
This topping is also delicious on seared eye fillet steak served with Creamy Mash.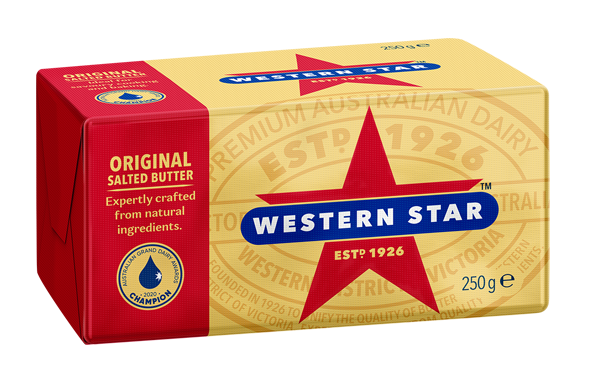 IN THIS RECIPE
Original Salted Butter
Western Star is Australia's favourite butter. It's a classic, pure creamery butter with a rich satisfying, five-star taste. Winner of Champion Butter at the 2019 Australian Grand Dairy Awards, this product sets the benchmark by which all other butters are judged. Expertly crafted from only two natural ingredients, cream and salt.
LEARN MORE
More Mains recipes
Delicious slow roasted tomoatoes
Simply slice roma tomatoes in half, lay cut side up on a lined baking tray, season with salt and pepper, and top each tomato with a slice of garlic and a knob of butter. Bake at 140°-150°C for 1-2 hours or until done to your liking. Use in salads, antipasto or simply enjoy on fresh bread!