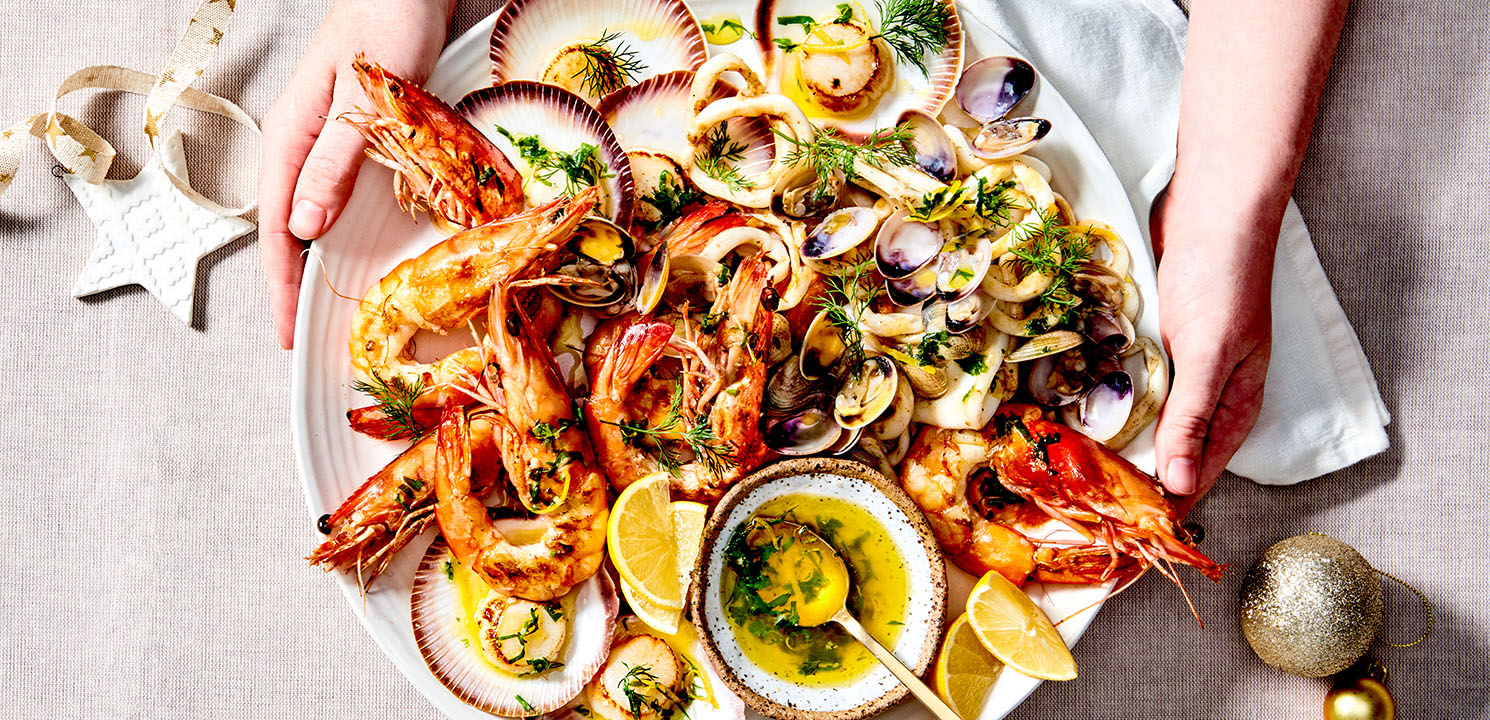 Mains
Seafood Platter with Lemon, Herb & Garlic Butter
Prep 5 mins. /Cook 10 mins.
serves 6
Easy
Seafood Platter with Lemon, Herb & Garlic Butter
Method
---
Lemon, Herb & Garlic Butter
Add butter into a small saucepan and place over medium heat

Once melted add remaining ingredients and stir to combine
Seafood
Heat BBQ to high heat and toss prawns in olive oil. Grill prawns in batches until charred and just cooked (1 - 2 mins each side). Place the scallops shell side down onto the BBQ and cover with the lid. Cook for 3 - 4 mins or until cooked through, turning the scallops (not the shells) halfway through.

Carefully remove the scallops in the shells and prawns and place on a serving platter.

Generously spoon butter over the BBQ seafood and serve hot.
More Tips
Try experimenting with different herb combinations.
Any seafood of your choice would work wonderfully.
Try adding a few slices of this butter to steamed vegetables for an added flavour hit.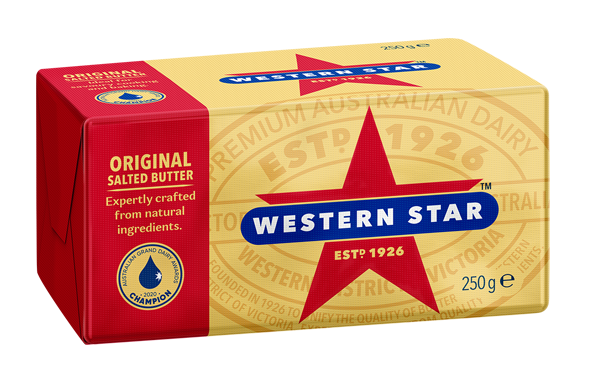 IN THIS RECIPE
Original Salted Butter
Salted butter is a versatile cooking staple. Expertly crafted at Cobden, Western Victoria, from only two natural ingredients, Australian cream and salt, to deliver a classic, pure creamery butter with a rich satisfying, five-star taste. This pure salted butter enhances the flavour of food while adding an exceptional creamy texture. Winner of Champion Butter at the 2020 Australian Grand Dairy Awards, this product sets the benchmark by which all other butters are judged. Western Star has been Crafting Butter in Victoria since 1926 when the leading butter makers in the Western District came together. Over 95 years later and trusted for generations, Western Star truly is Australia's Favourite.
LEARN MORE
More Snack, Sides and Starters recipes
Cooking rice by absorption method?
Add a knob of butter to the water for a delicious buttery flavour and separated grains. Especially great served with curries?