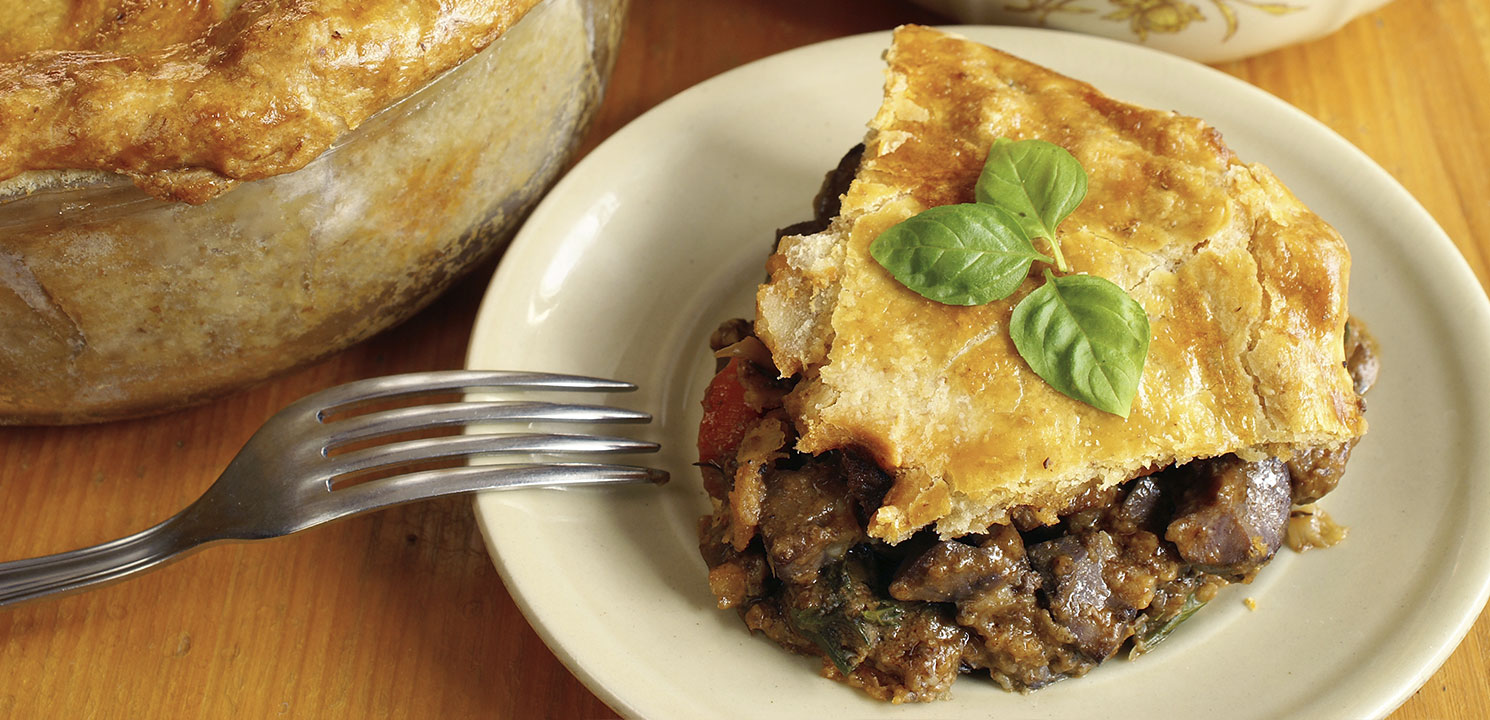 Mains
Simple Family Beef Pie
Prep 20 mins. /Cook 1h 15 mins.
Pie (4 portions) 1
Average
Simple Family Beef Pie
Method
---
Note: this recipe requires an additional 40 mins for resting and cooling.
Pastry
Pre-heat oven to 180°C.

Prepare pastry by placing sifted flour, pinch of salt and room temperature butter in a food processor until it begins to look like breadcrumbs. Add 2 eggs, 1 at a time to the food processor until it comes together.

Remove pastry from the food processor, knead into a ball by hand for 1-2 minutes, then wrap in cling wrap and rest in fridge for at least 30 minutes.

Remove pastry from the fridge and allow to come back up to room temperature, roll pastry out between 2 sheets of baking paper to approximately 5mm thick. Cut pastry to fit your pie mould, rest in the fridge then blind bake your pastry for 10 minutes. Remove weights and bake for another 5 minutes. Remove and let cool.
Pie filling
Sauté carrot, onion and celery with beef in a little oil, stirring constantly.

Add stock, Worchestershire sauce, tomato paste and bring to the boil, simmer for 10 minutes. Mix cornflour with a little bit of cold water until a paste forms, add to the pie filling and stir until the sauce thickens.

Finally, add peas, then spoon into pie dish, top with pastry lid and crimp edges around dish.

Place into oven bake for 30 - 40 minutes until pastry is golden and cooked through.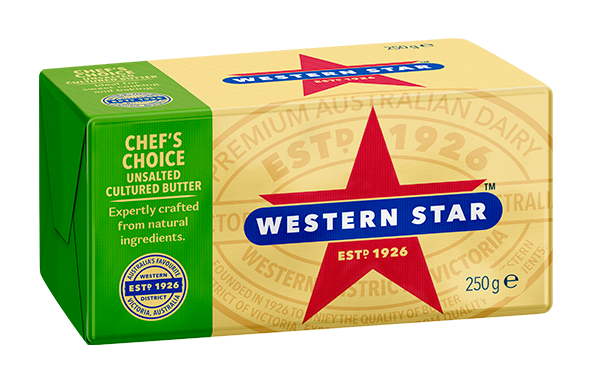 IN THIS RECIPE
Chef's Choice Unsalted Cultured Butter
Western Star Chef's Choice Premium Cultured Unsalted is a premium quality butter that's noted for its extra creamier continental taste and texture. A creamier fresh tasting butter that's versatile and ensures great results every time.
LEARN MORE
More Mains recipes
Forgotten to soften the butter?
Grate butter coarsely, spread onto baking paper and stand for 10 minutes before using. Alternatively chop into 2cm cubes, microwave on 30% power in 10 second bursts until just softened.