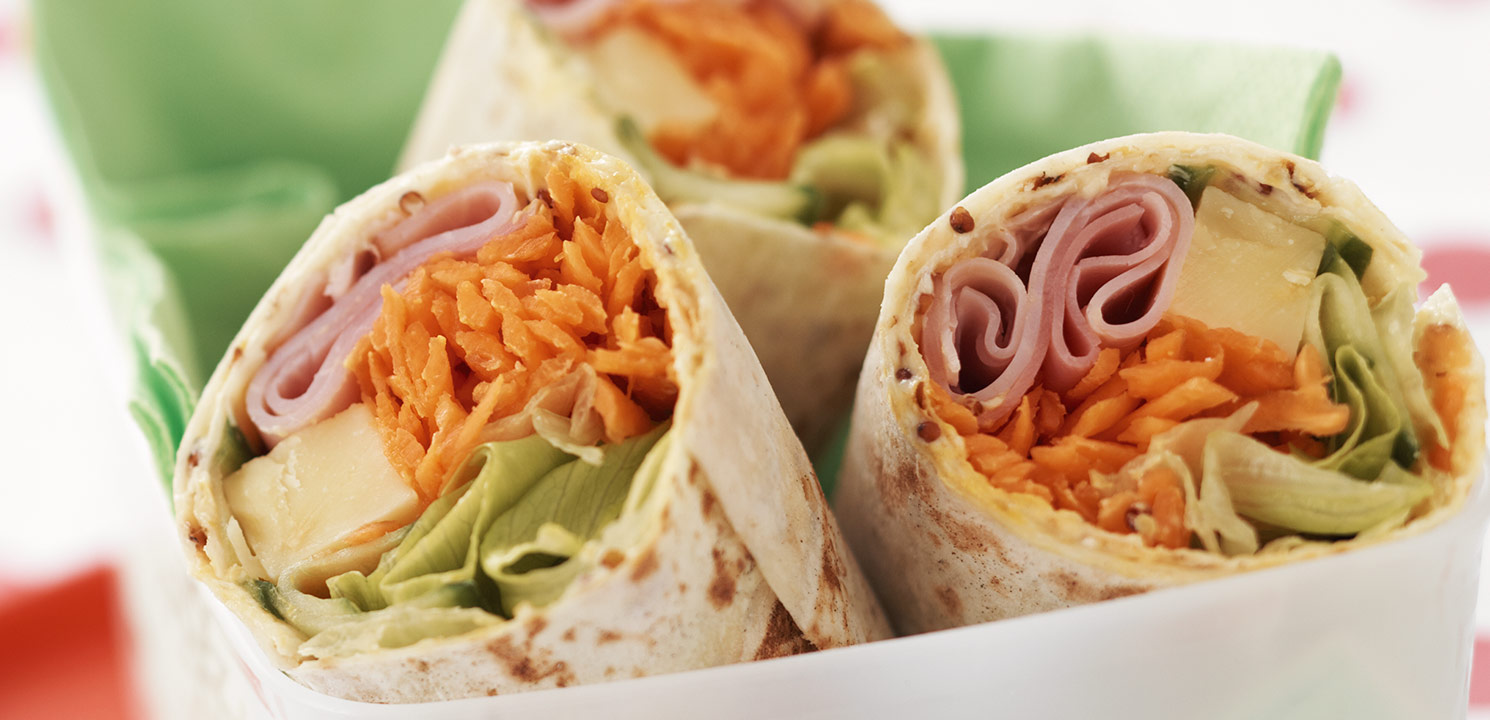 Snack, Sides and Starters
Sushi Salad Wraps
Prep 5 mins.
Makes 2
Easy
Sushi Salad Wraps
Method
---
Combine butter and mustard and spread thinly over each sheet of mountain bread.

Working from the longer edge of the mountain bread, arrange remaining ingredients beside each other in lines.

Roll up mountain bread tightly, pressing firmly. Wrap each roll tightly in cling wrap and refrigerate for 15-30 minutes to 'set'. Unwrap and slice into 'sushi' rounds before serving.
More Tips
Use your favourite vegetables for this wrap, also try using tuna or chicken instead of ham.
More Snack, Sides and Starters recipes
Pine nut and herb crusted fish - in a hurry!
Combine melted Western Star Butter with a handful of breadcrumbs, raw pine nuts and fresh herbs of choice, press onto one side of a skinless white fish fillet. Bake at 200°C for 10-15 minutes or until golden.