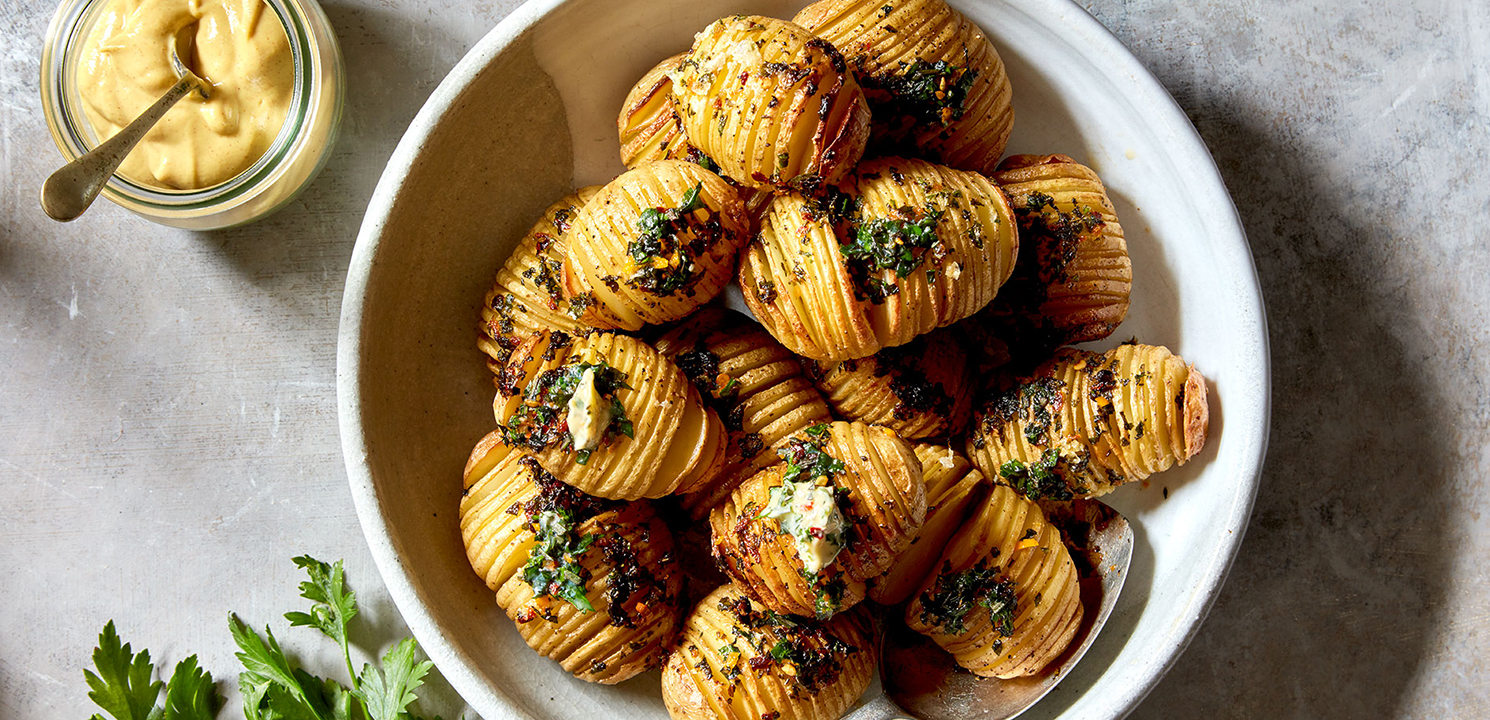 Snack, Sides and Starters
Roast Herb, Chilli and Orange Butter Hasselback Potatoes
Prep 15 mins. /Cook 50 mins.
Serves 6
Easy
Roast Herb, Chilli and Orange Butter Hasselback Potatoes
Method
---
Preheat oven to 180C.

In a small bowl mix together the butter, herbs, Chilli flakes, orange zest. Place a potato on a chopping board and using a small sharp knife, cut thin slices through the potato in 3 mm intervals. Being careful not to cut all the way through the potato. Continue with remaining potatoes.

Place potatoes into a roasting tray and drizzle with oil, season with salt and pepper and toss to combine. Place ½-1 tsp of butter on top of each cut side of potato (there should be some butter left over). Place the tray into the oven and cook for 50 minutes or until potatoes are golden and crunchy. Remove the potatoes from the oven and carefully toss through remaining butter. Serve immediately.
More Tips
Try this butter with roasted pumpkin or sweet potato for a delicious alternative.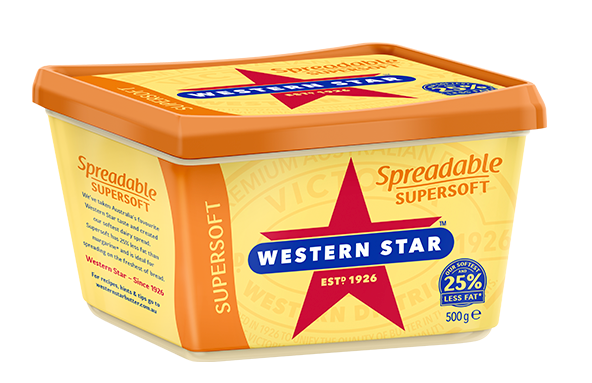 IN THIS RECIPE
Spreadable Supersoft
We've taken Australia's favourite Western Star taste and created our softest dairy spread. Supersoft has 25% less fat than butter* and is ideal for spreading on the freshest of bread.
LEARN MORE
More Snack, Sides and Starters recipes
Should I grease my baking tins?
This helps stop food sticking. Brush the tin with melted butter or use some baking paper with a little butter on it to rub around the inside of the tin.