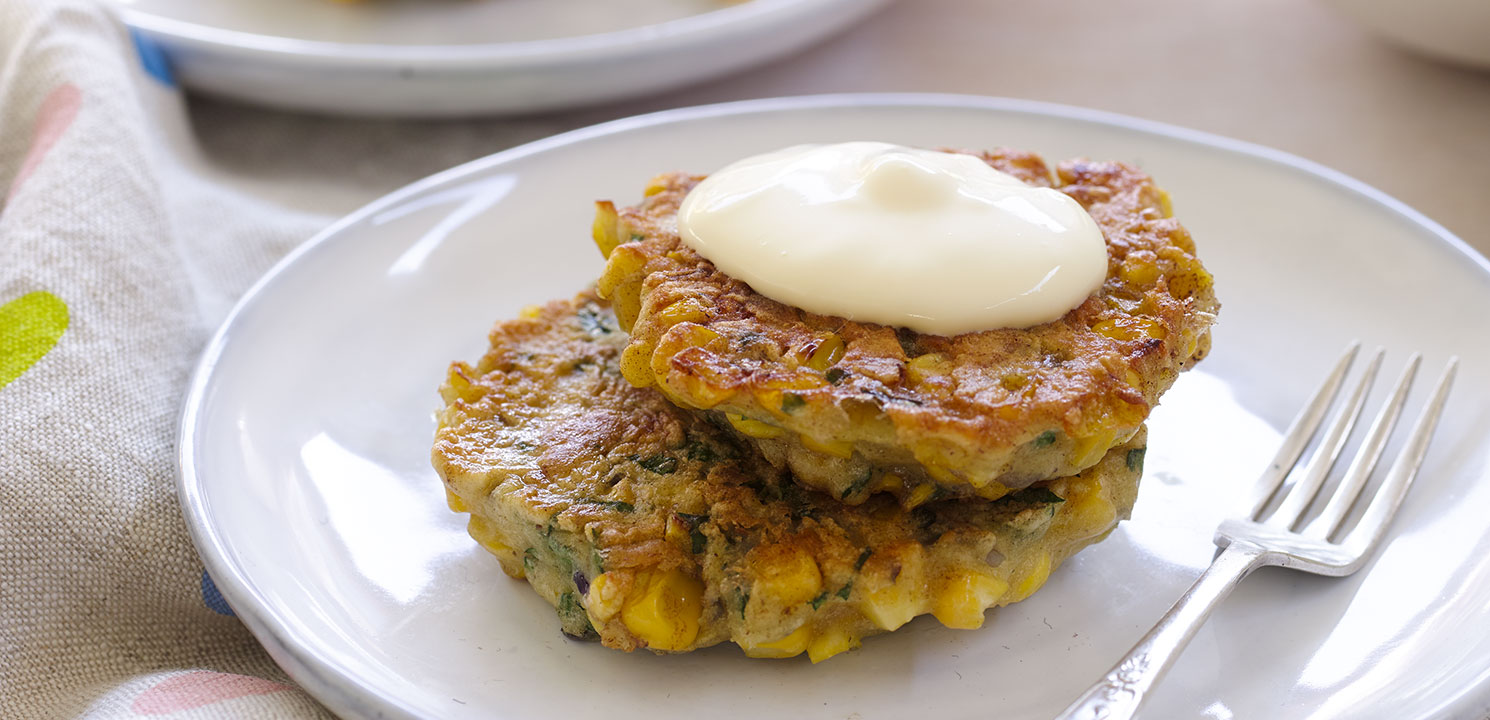 Mains
Sweetcorn Fritters with Avocado Smash
Prep 30 mins. /Cook 15 mins.
serves 4
Easy
Sweetcorn Fritters with Avocado Smash
Method
---
First, get the kids to help you make the avocado smash. Place the avocado, lime juice, and coriander in a medium bowl. Season with salt and pepper, and then use the back of a fork to roughly mash the ingredients together.

Place the egg white into a separate medium bowl and whisk until soft peaks form. Set aside. Place the remaining fritter ingredients in a large bowl. Mix until well combined, and then gently fold in the whisked egg white.

In a non-stick fry pan, heat ¼ of the butter over a medium high heat. Cook until the butter begins to foam. Add heaped tablespoonfuls of batter into the pan, and cook for 3-4 minutes on each side or until golden. Remove the fritters from the pan, and cover on a plate with a tea towel to keep warm. Repeat in batches with the remaining butter and batter.

Serve the fritters warm with a generous spoonful of the smashed avocado and sour cream.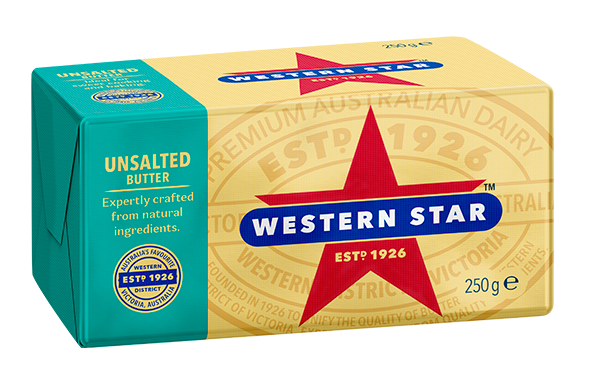 IN THIS RECIPE
Unsalted Butter
Western Star Unsalted is a great regular unsalted butter that is suitable for everyday cooking and baking needs.  It allows the cook to regulate the seasoning required for the dish.  Expertly crafted from one natural ingredient.
LEARN MORE
More Mains recipes
Delicious slow roasted tomoatoes
Simply slice roma tomatoes in half, lay cut side up on a lined baking tray, season with salt and pepper, and top each tomato with a slice of garlic and a knob of butter. Bake at 140°-150°C for 1-2 hours or until done to your liking. Use in salads, antipasto or simply enjoy on fresh bread!