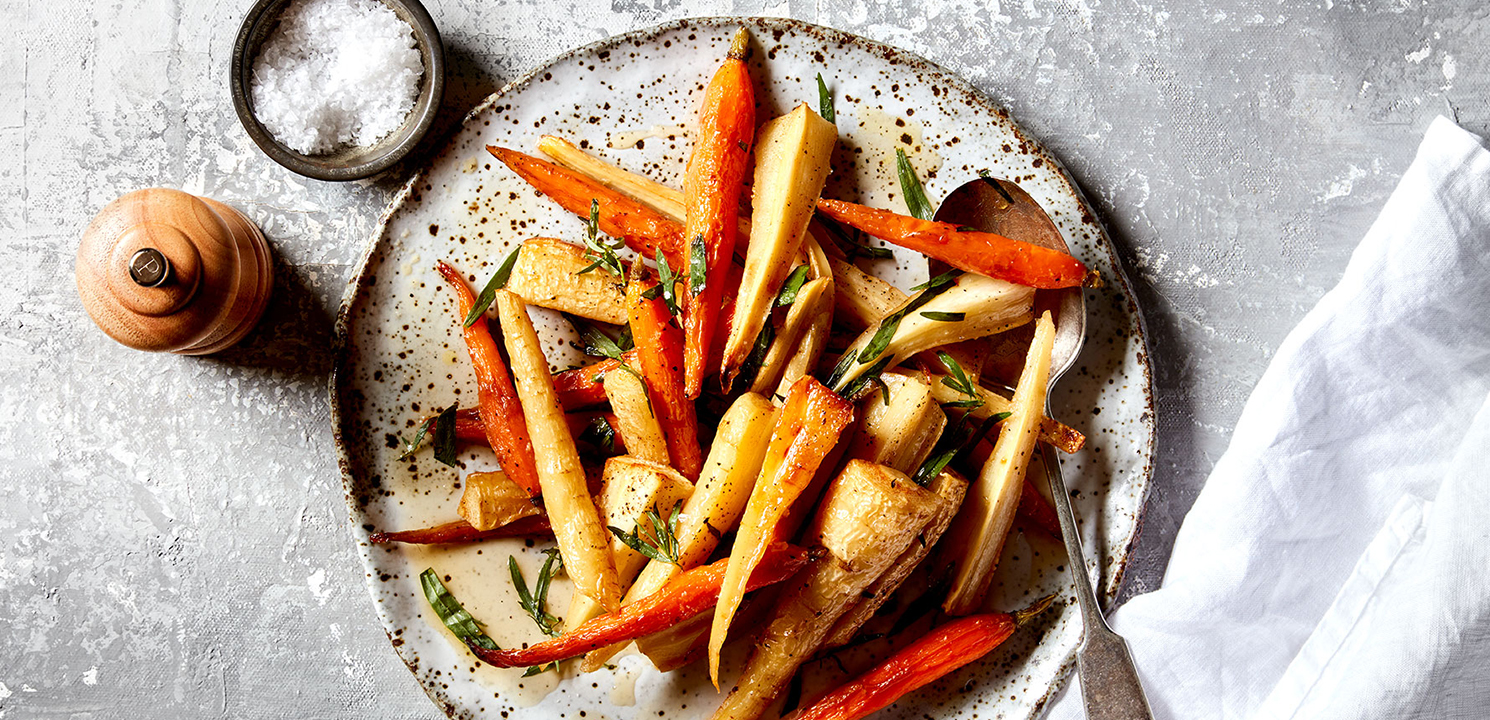 Snack, Sides and Starters
Tarragon and Honey Parsnips and Carrots
Prep 6 mins. /Cook 10 mins.
Serves 6
Easy
Tarragon and Honey Parsnips and Carrots
Method
---
Preheat oven to 200C.

Quarter the parsnips (and any larger baby carrots) lengthways. Place parsnips and carrots into a large saucepan covered with salted water. Place over medium-high heat and bring to the boil. Continue to boil for 5 minutes and then drain well allowing vegetables to steam dry

Place into a large oven tray with oil and butter, season well with salt and pepper and toss together to coat. Place into the oven and roast for 20 minutes. Remove from the oven add honey and tarragon and toss to coat. Return to oven to cook for a further 20 minutes or until tender and golden. Serve immediately.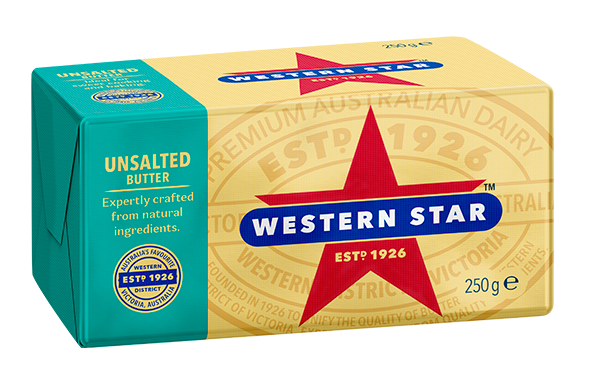 IN THIS RECIPE
Unsalted Butter
Western Star Unsalted is a great regular unsalted butter that is suitable for everyday cooking and baking needs.  It allows the cook to regulate the seasoning required for the dish.  Expertly crafted from one natural ingredient.
LEARN MORE
More Snack, Sides and Starters recipes
Making a sauce?
Enrich wine based sauces by whisking in a large knob of cold butter at the very end, it will give your sauce a richness, shine and round off any acidic flavours.