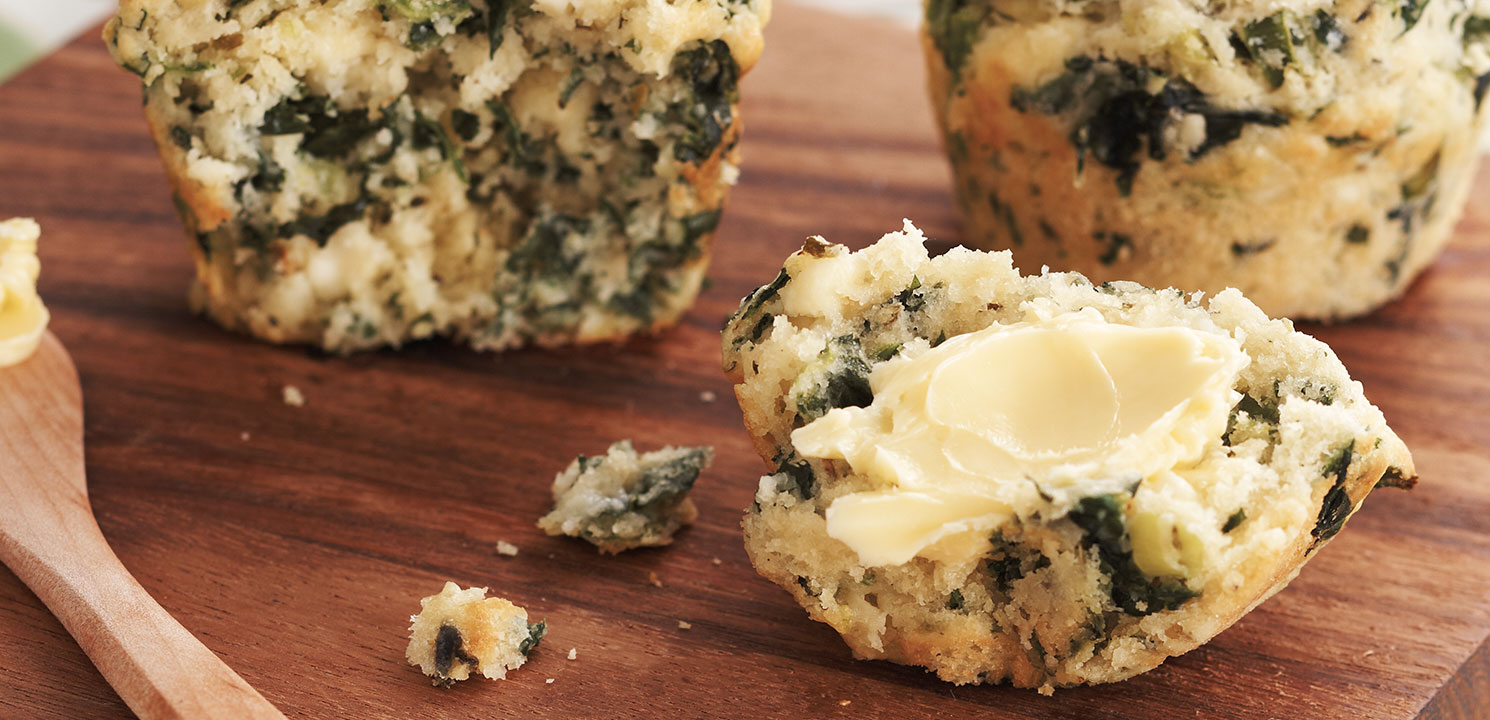 Snack, Sides and Starters
Warm 'Spanakopita' Muffins
Prep 10 mins. /Cook 30 mins.
Serves 12
Easy
Warm 'Spanakopita' Muffins
Method
---
Melt butter in a saucepan and sauté spring onions, mint and oregano for 2 minutes. Cool slightly. Stir in spinach.

Add spinach mixture to flour with remaining ingredients and stir well until just combined.

Spoon mixture into well buttered muffin pans.

Bake at 200°C for 25 minutes or until golden and cooked. Serve warm with extra butter.
More Tips
These muffins are a delicious accompaniment served with hot pumpkin soup.
Muffins are best made and enjoyed on the same day, however they can also be refreshed by heating in a microwave.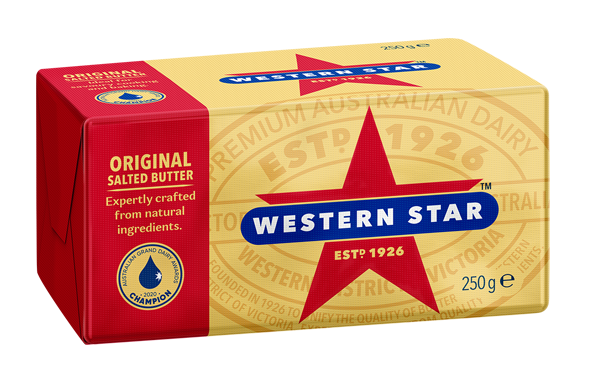 IN THIS RECIPE
Original Salted Butter
Western Star is Australia's favourite butter. It's a classic, pure creamery butter with a rich satisfying, five-star taste. Winner of Champion Butter at the 2019 Australian Grand Dairy Awards, this product sets the benchmark by which all other butters are judged. Expertly crafted from only two natural ingredients, cream and salt.
LEARN MORE
More Snack, Sides and Starters recipes
Grilling mushrooms?
Trying mixing horseradish with grainy mustard, parsley and softened butter and dolloping over the flat mushrooms before grilling. Also great with steak.