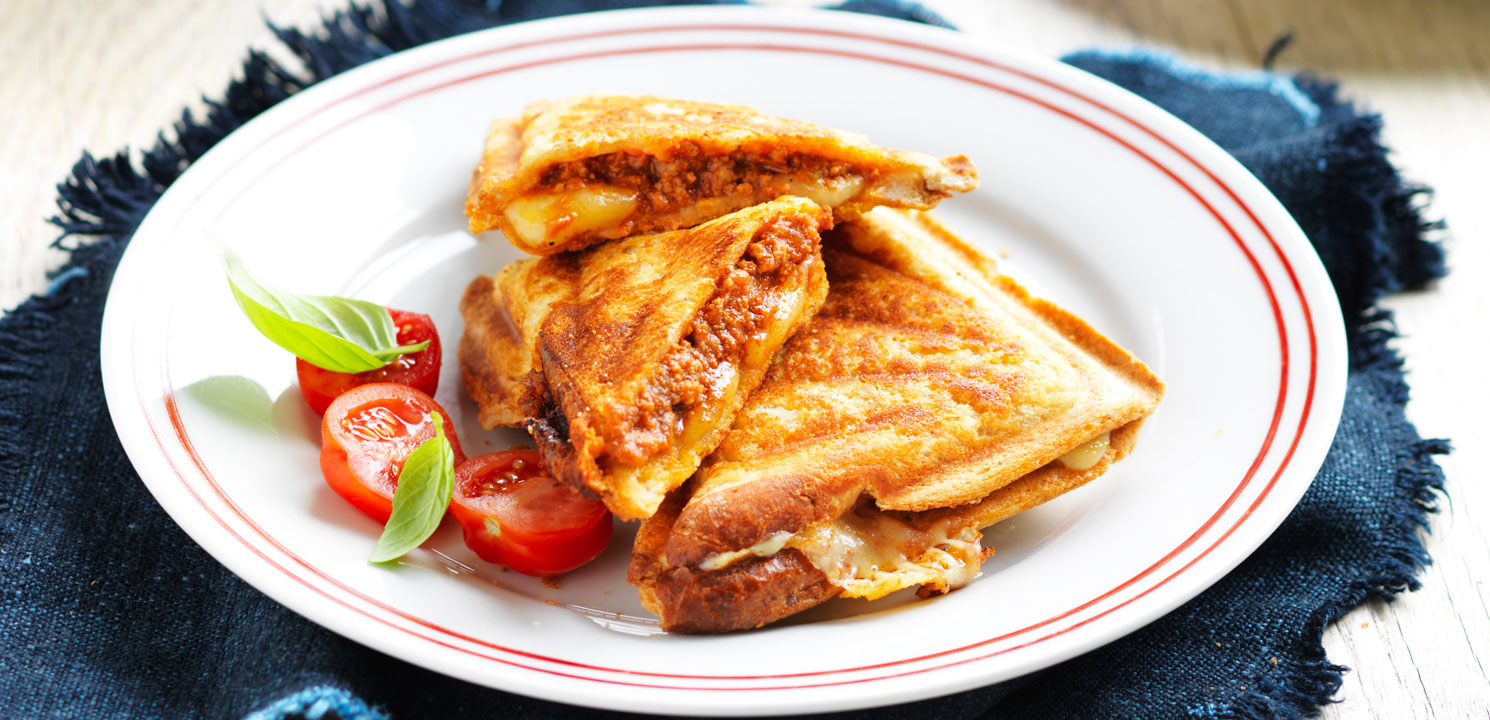 Snack, Sides and Starters
Yummy Left-over Bolognaise Jaffle
Prep 2 mins. /Cook 4 mins.
Makes 1
Easy
Yummy Left-over Bolognaise Jaffle
Method
---
Spread both sides of both slices of bread with Western Star Spreadadable.

Layer 1 slice of bread with the bolognaise sauce and 2/3rds of the parmesan. Top the buttered bread with the remaining parmesan.

Place the sandwich in a jaffle iron for 3-4 minutes or until golden and cheese has melted.

Season the jaffle with salt and pepper. Serve with a salad – drizzle the chopped iceberg lettuce with the almond flakes and vinaigrette.
More Tips
This jaffle is great to use left-overs from last night's dinner.
Cheddar cheese makes a great alternative if you don't have Perfect Italiano in the fridge.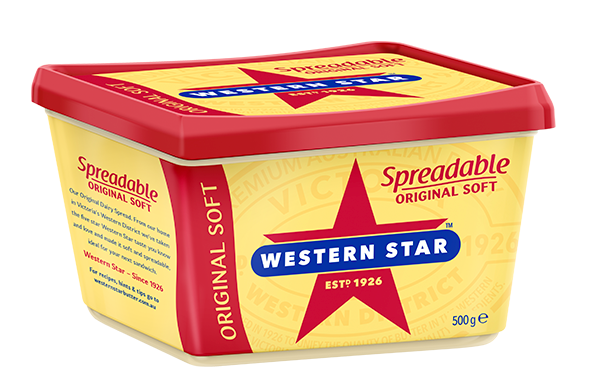 IN THIS RECIPE
Spreadable Original Soft
We've taken the five-star Western Star taste you know and love and made it soft and spreadable. Ideal for sandwiches, toast, pancakes and more.
LEARN MORE
More Snack, Sides and Starters recipes
Traffic light vegetables
A great side dish for kids. Cut zucchini, carrot and red capsicum into thin sticks or rounds (snow peas are great too), then sauté in butter and garlic until tender and fragrant.