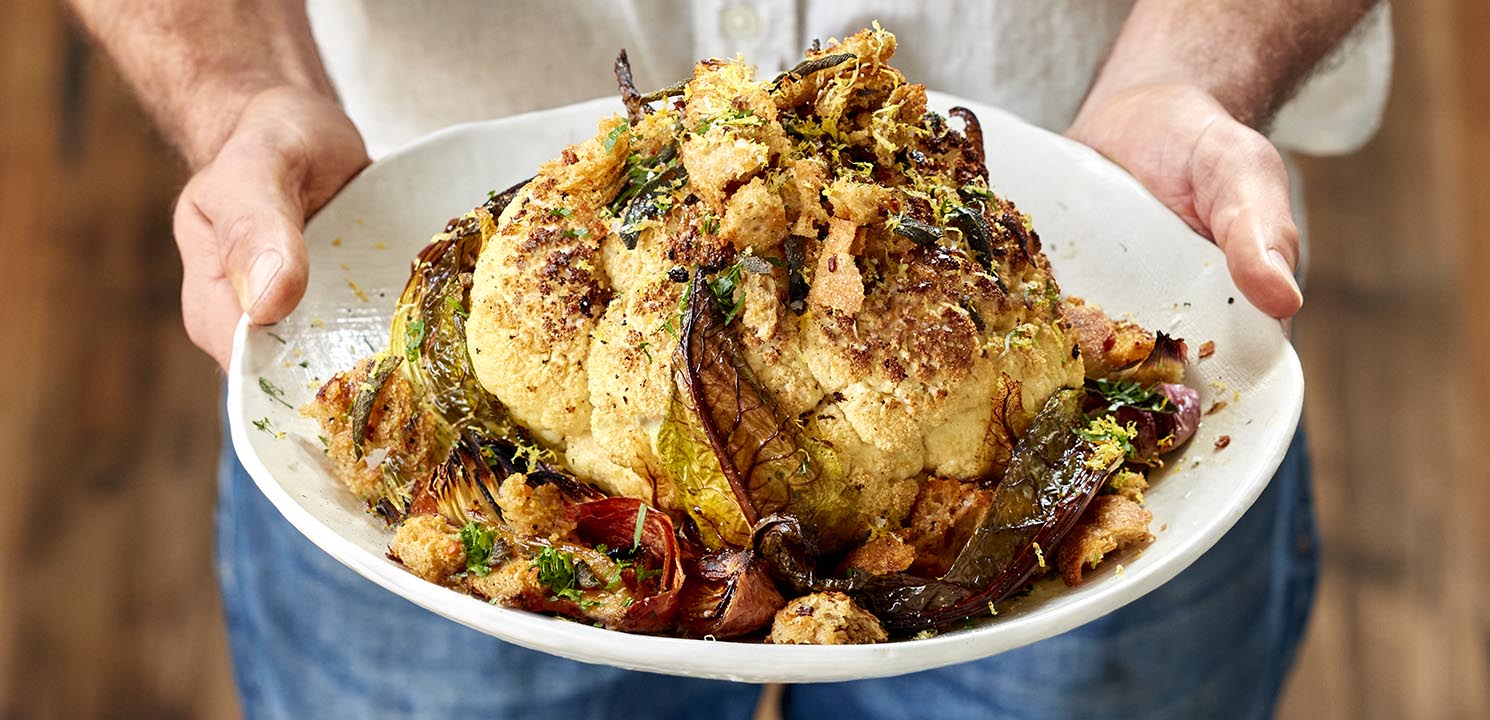 Mains
Whole baked Cauliflower with sage and onion crust
Prep 20 mins. /Cook 1h 30 mins.
Serves 8
Easy
Whole baked Cauliflower with sage and onion crust
Method
---
Pre heat oven to 200C.

Trim the outer cauliflower leaves. Trim the stalk so the cauliflower can sit flat, then cut a cross into its base. Place into a greased baking dish.

Cover the cauliflower evenly with 75g of Western Star Spreadable and sprinkle with salt.

Bake cauliflower until tender, about 1 hour 20 mins (depending on size). To check it is cooked, insert a small knife into the centre. It should go through easily.

While the cauliflower is cooking place a frying pan over medium heat. Add 100g of Western Star Spreadable to the pan and once melted add the diced onion. Cook onion until translucent, add garlic and cook for a further minute, then remove from heat.

Tear the bread into pieces of varying size and place onto a baking tray. Add the onion and garlic, sage leaves, salt, and pepper to the tray and give a good mix to combine.

Place into the oven for 10- 15 mins or until bread is crispy and golden. Let bread mixture cool to room temperature and then blitz in a food processor to breadcrumb like consistency.

To serve place cauliflower onto a serving dish and top with the breadcrumbs. Lastly sprinkle over the chopped parsley and lemon zest.
More Tips
When cooking the onions and garlic, try adding some diced bacon.
Add some quartered onions and sliced fennel to the baking tray to roast with the cauliflower.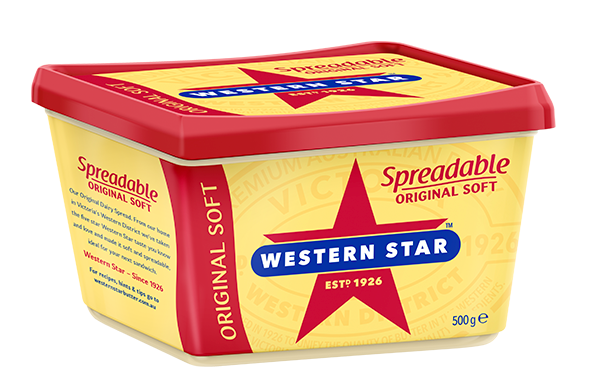 IN THIS RECIPE
Spreadable Original Soft
We've taken the five-star Western Star taste you know and love and made it soft and spreadable. Ideal for sandwiches, toast, pancakes and more.
LEARN MORE
More Mains recipes
Cooking pasta?
Toss a knob of butter through pasta or couscous before serving for a glossy sheen and delicious buttery flavour!