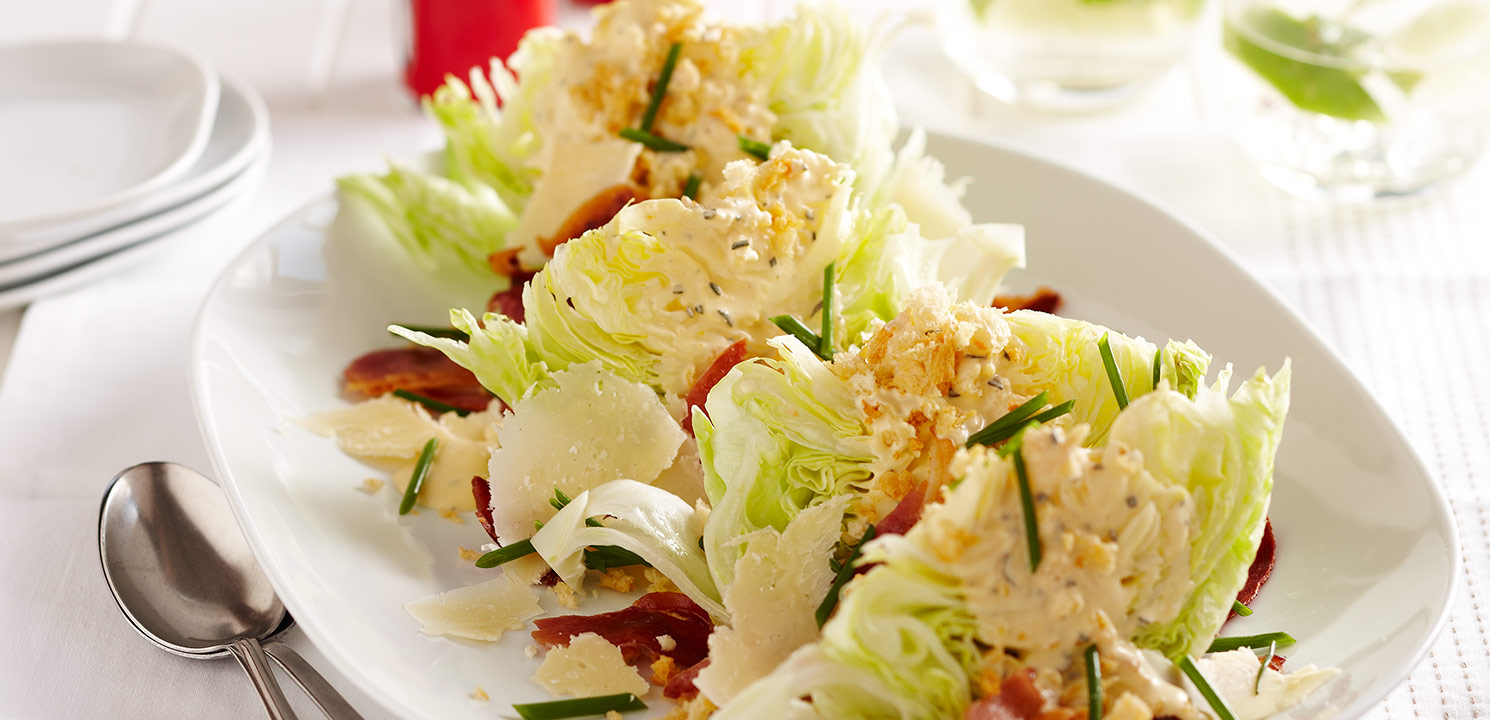 Snack, Sides and Starters
Iceberg Wedges with Prosciutto and Rosemary Butter Dressing
Prep 15 mins. /Cook 15 mins.
Serves 8
Easy
Iceberg Wedges with Prosciutto and Rosemary Butter Dressing
Method
---
Process bread in a food processor to make coarse breadcrumbs. Place prosciutto and breadcrumbs on separate baking paper lined oven trays, Lightly spray crumbs with oil and bake both at 180°C for 8-10 minutes or until crisp. Drain prosciutto on paper towel and break into pieces when cooled.

Combine yolks, vinegar and rosemary in a small food processor bowl and pulse to combine.

Melt the butter in a saucepan until very hot. With the motor running, add the butter in the processor in a slow, steady stream. Season to taste and cool to room temperature.

Arrange the lettuce wedges on a platter and drizzle with Rosemary Butter Dressing. Scatter over prosciutto and breadcrumbs and sprinkle with shaved parmesan and chives before serving.
More Tips
Rosemary Butter Dressing can be made a day ahead and refrigerated until required, then bought to room temperature before serving. Dilute with a little water before drizzling, if too thick.
Bread crumbs can be baked ahead and stored in an airtight container.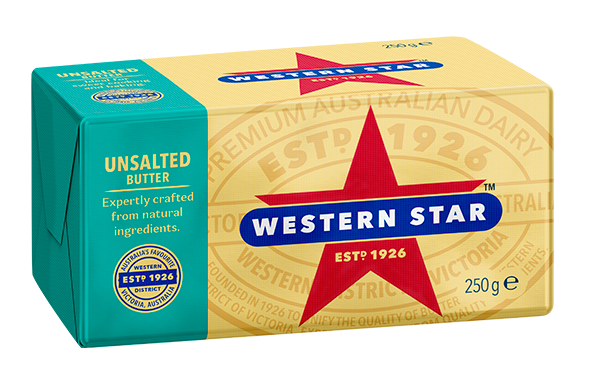 IN THIS RECIPE
Unsalted Butter
Western Star Unsalted is a great regular unsalted butter that is suitable for everyday cooking and baking needs.  It allows the cook to regulate the seasoning required for the dish.  Expertly crafted from one natural ingredient.
LEARN MORE
More Snack, Sides and Starters recipes
Saute with butter
Melt butter on a medium heat. The butter must be hot otherwise it will be absorbed and the food becomes soggy rather than crispy. The food should "sizzle" when added to the pan.