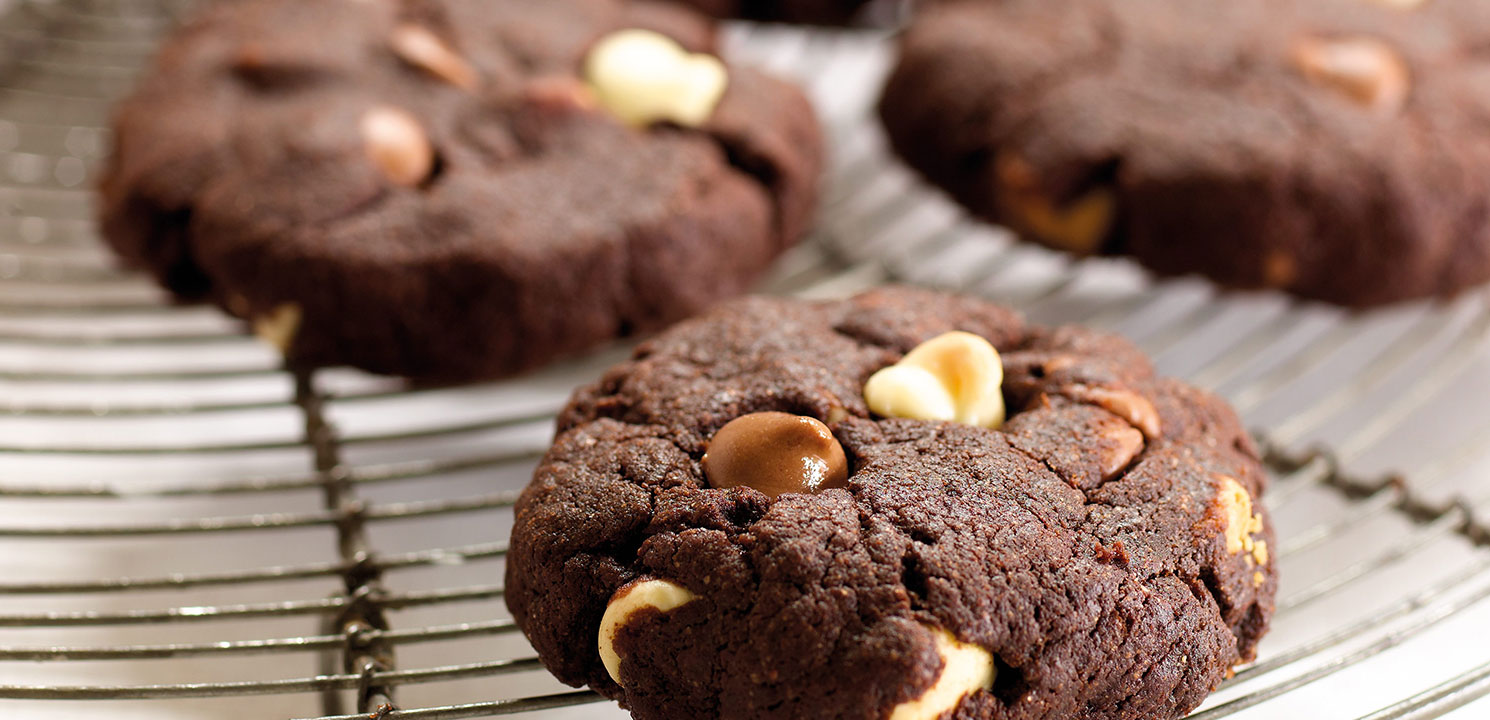 Baking & Desserts
Triple Chocolate Chunk Cookies
Prep 20 mins. /Cook 20 mins.
Serves 12
Easy
Triple Chocolate Chunk Cookies
Method
---
Note: this recipe requires an additional 10 minutes for cooling.

Sifted flour, cocoa and brown sugar into a large bowl, stir in choc chips.

Melt the chocolate and butter in the microwave on medium heat, stirring every 30 seconds, until smooth. Set aside for 5 minutes to cool slightly then whisk in eggs.

Pour the chocolate mixture into the dry ingredients and stir until just combined.

Roll heaped tablespoonfuls of the mixture into balls and arrange on a baking paper lined tray, flatten slightly with palm of your hand. Bake at 170°C for 10-12 minutes, the cookies will look cooked but still be soft. Cool on trays for 5 minutes before transferring to wire racks to cool completely.
More Tips
These cookies can be stored in an airtight container for up to 2 weeks.
A touch of salt can complement chocolate in baked goods and Western Star Salt Reduced Butter is perfect for this recipe.
Add a little grated orange rind to the mixture and substitute choc chips for chopped Jaffa lollies, for Jaffa flavoured cookies!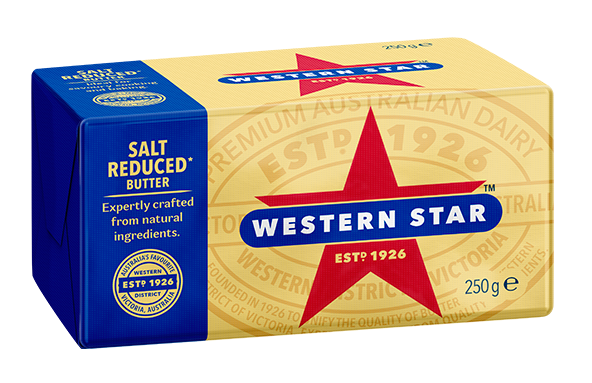 IN THIS RECIPE
Salt Reduced* Butter
Western Star Salt Reduced retains all the full creamy taste of classic Western Star butter but with just half the salt. Ideal for those who love the flavour of butter but prefer less salt in their diet. Expertly crafted from two natural ingredients, cream and salt.* Contains on average 45% less sodium than Western Star Original Butter, which contains 640 mg per 100g.
LEARN MORE
More Baking & Desserts recipes
Forgotten to soften the butter?
Grate butter coarsely, spread onto baking paper and stand for 10 minutes before using. Alternatively chop into 2cm cubes, microwave on 30% power in 10 second bursts until just softened.