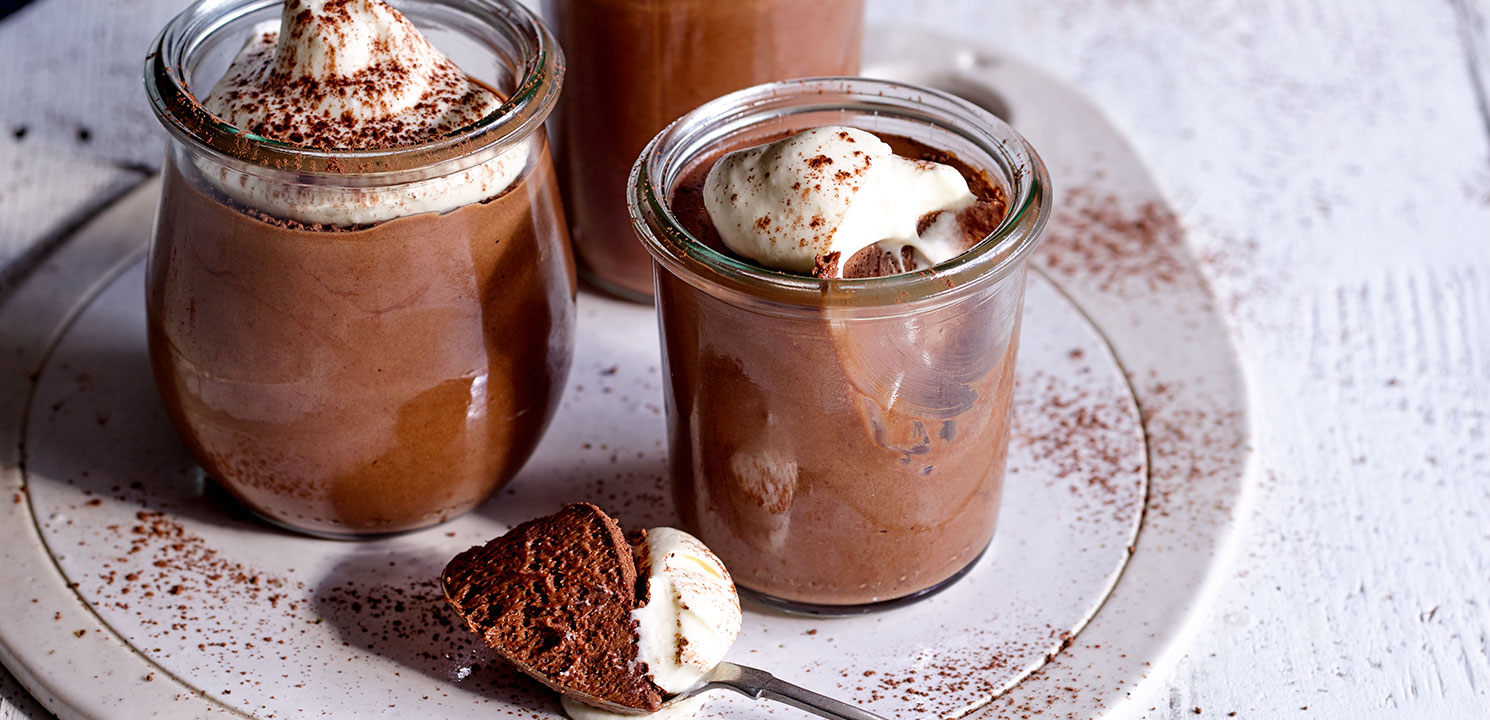 Baking & Desserts
Chocolate Mousse Pots
Prep 20 mins. /Cook 10 mins.
Serves 4-6
Easy
Chocolate Mousse Pots
Method
---
Note: This recipe requires an additional 60 minutes refrigeration time.
Heat the chocolate in a bowl placed over a pan of gently simmering water. Make sure that water is not in direct contact with bowl. Stir gently and regularly until the chocolate has melted. Once the chocolate has melted and becomes smooth, remove the bowl from the heat. Set aside to cool for 5 minutes.

In a separate bowl, stir together the glucose, egg yolks and 3 tbsp of warm water. Once combined, fold the mixture into the melted chocolate. Whip the Western Star Thickened Cream and icing sugar in the bowl of an electric mixer until soft peaks form. Gently fold the cream into the chocolate mixture, being careful not to over mix.

Divide the mixture into 6-8 serving glasses and refrigerate for at least 1 hour.

When ready, serve with extra whipped cream and a dusting of cocoa.
More Tips
If the mousse has been chilled for longer than an hour, remove for 20 minutes before serving.
More Baking & Desserts recipes
Which butter should I use to make sweet pastries?
We recommend Chef's Choice - it's higher fat content and creamier finish makes it ideal for sweet pastries.