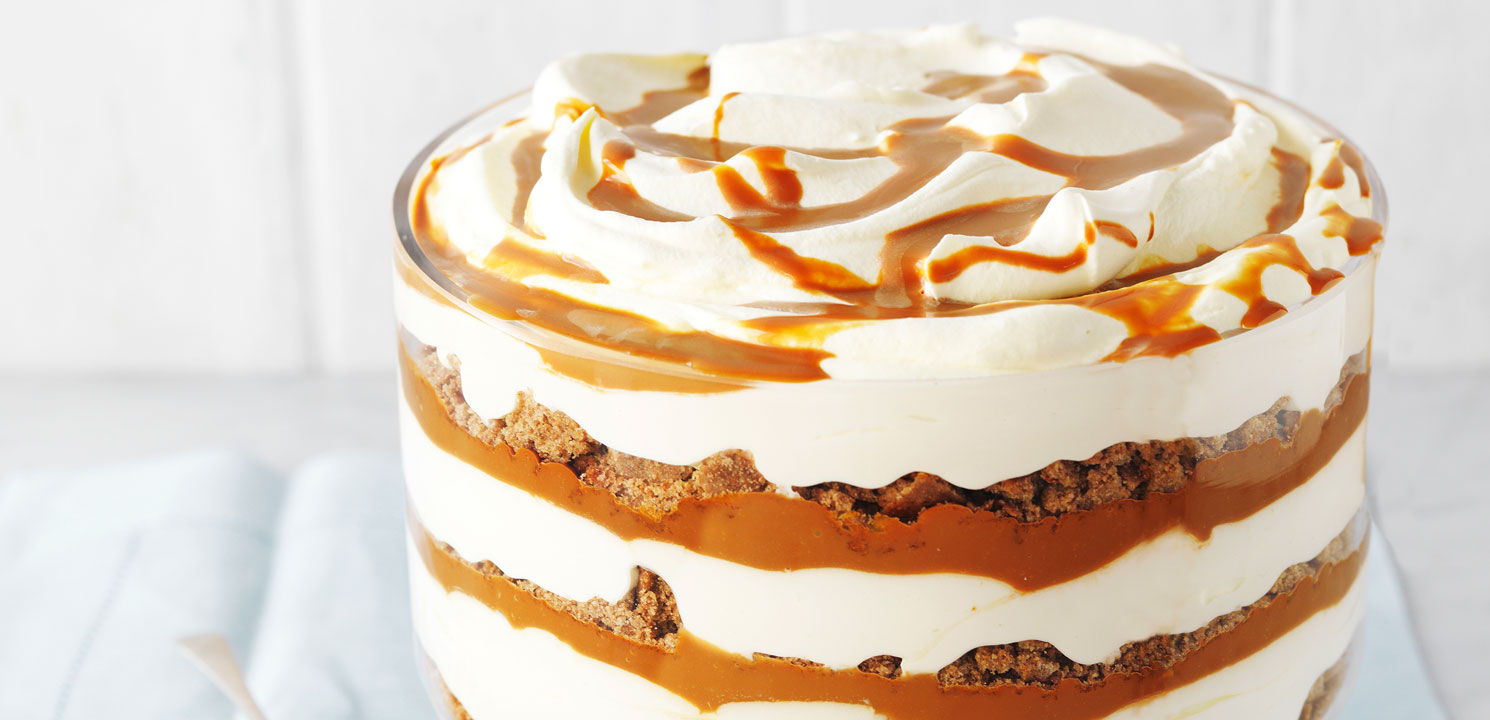 Baking & Desserts
Gingerbread and Caramel Trifle
Prep 25 mins. /Cook 22 mins.
Serves 8-10
Average
Gingerbread and Caramel Trifle
Method
---
Gingerbread
Melt butter, brown sugar and golden syrup together in a saucepan, stirring until smooth. Cool slightly.

Whisk egg and butter mixture in a large bowl. Sift flour, spices and bicarbonate of soda over the butter mixture and mix until combined into a smooth dough. Flatten into a disc shape, cover with plastic wrap and refrigerate for 30-40 minutes or until just firm.

Preheat oven to 180°C (fan forced). Roll out one-third of the dough on baking paper to 5mm thick. Cut into gingerbread men using 10 cm and 8 cm gingerbread man cutter and place on a baking tray lined with baking paper. Cook for 8-10 minutes or until golden brown. Cool completely. Decorate the gingerbread men using a white icing pen to draw faces and buttons.

Roll out the remaining gingerbread dough into a 1 cm thick (25 cm x 30 cm) rectangle. Place on a large baking tray lined with baking paper and cook for 10-12 minutes, or until golden brown. Cool completely.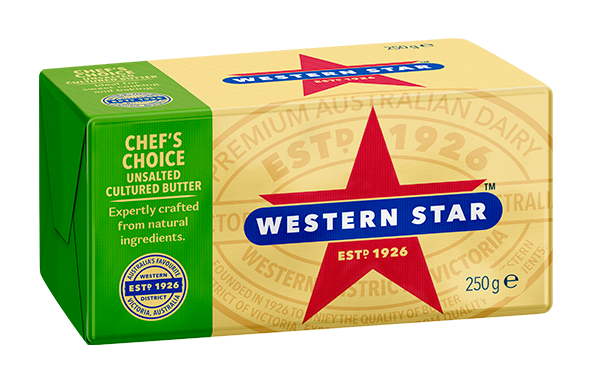 IN THIS RECIPE
Chef's Choice Unsalted Cultured Butter
Western Star Chef's Choice Premium Cultured Unsalted is a premium quality butter that's noted for its extra creamier continental taste and texture. A creamier fresh tasting butter that's versatile and ensures great results every time.
LEARN MORE
More Baking & Desserts recipes
Which butter should I use to make sweet pastries?
We recommend Chef's Choice - it's higher fat content and creamier finish makes it ideal for sweet pastries.