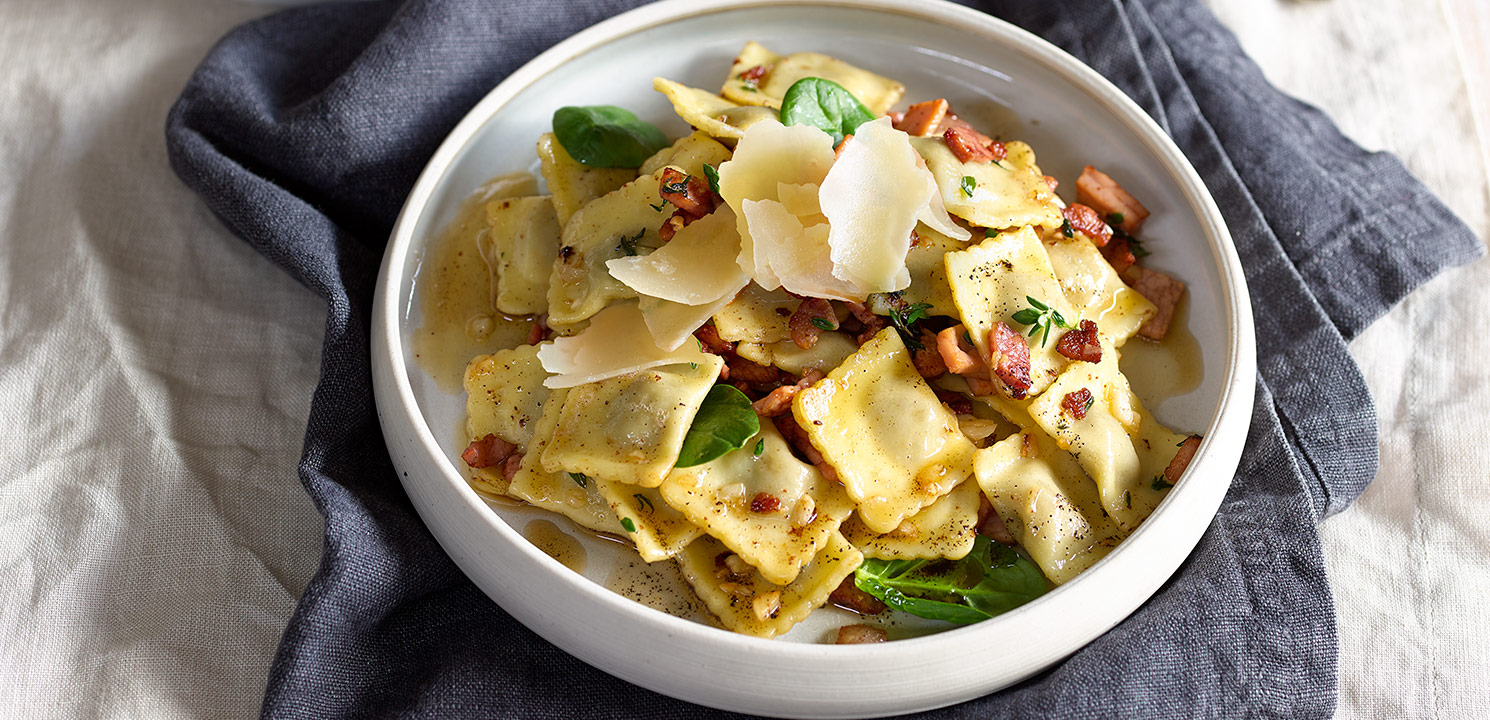 Mains
Beef Ravioli with Thyme Burnt Butter & Bacon
Prep 10 mins. /Cook 20 mins.
serves 2
Easy
Beef Ravioli with Thyme Burnt Butter & Bacon
Method
---
Cook the ravioli according to packet instructions. Drain into a colander.

While the pasta is cooking, add the butter to a large frying pan over a medium heat. When the butter melts and starts to foam, add the bacon and fry until golden brown. Add the thyme and garlic and continue to fry for another minute. Turn off the heat and stir through the spinach and pasta. Season with salt and pepper.

Serve the pasta with shaved Perfect Italiano Parmesan.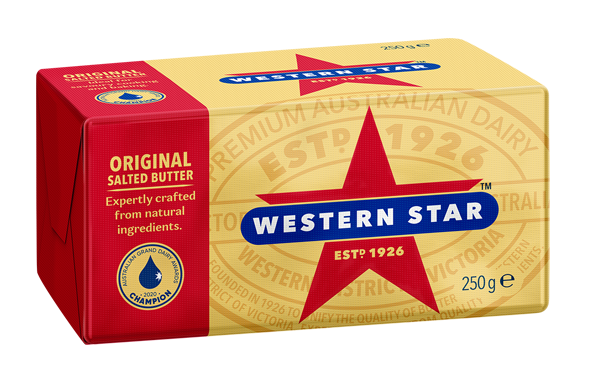 IN THIS RECIPE
Original Salted Butter
Western Star is Australia's favourite butter. It's a classic, pure creamery butter with a rich satisfying, five-star taste. Winner of Champion Butter at the 2019 Australian Grand Dairy Awards, this product sets the benchmark by which all other butters are judged. Expertly crafted from only two natural ingredients, cream and salt.
LEARN MORE
More Mains recipes
Avoid a "floury" white sauce
At the beginning of a white sauce always cook off the butter and flour over low heat for 1 minute to ensure the finished sauce doesn't have a "floury" flavour. Remove from the heat before whisking in milk and returning back to the heat to thicken.