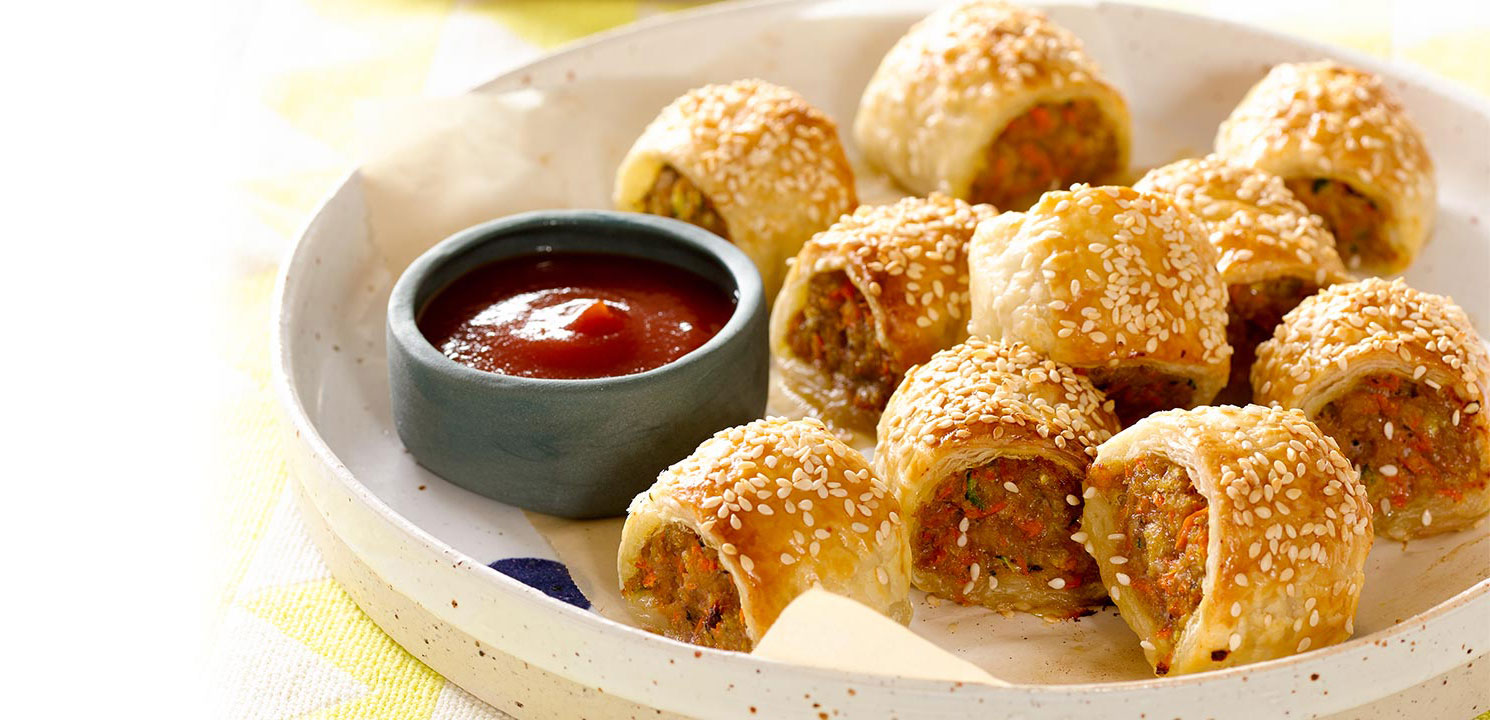 Snack, Sides and Starters
Healthy Sausage Rolls
Prep 15 mins. /Cook 22 mins.
serves 24
Easy
Healthy Sausage Rolls
Method
---
With Mum or Dad's help, preheat the oven to 200°C, and then melt the butter in a medium saucepan over a low heat. Add the carrot and onion and cook for 2 minutes or until softened. Remove the pan from heat and transfer the vegetables into a large bowl to cool completely.

Once cool, add the mince, zucchini and breadcrumbs. Add a little bit of salt and pepper, and then use your hands to mix all the ingredients together. This is a bit messy but lots of fun!

Place a pastry half onto a flat surface and mold a quarter of the mince mixture into a long sausage shape along the edge. Use your fingers to brush the edge of the pastry with a small amount of water, and then carefully roll to enclose the filling. Cut each roll into six portions.

Place the rolls seam-side down onto two lined baking trays. Roughly brush each sausage roll with a little bit of egg and sprinkle over a small pinch of sesame seeds. Ask Mum or Dad to transfer the trays into the oven for 20 minutes or until cooked through, puffed and golden.

Leave the sausage rolls to cool on the tray for 5 minutes before tucking in.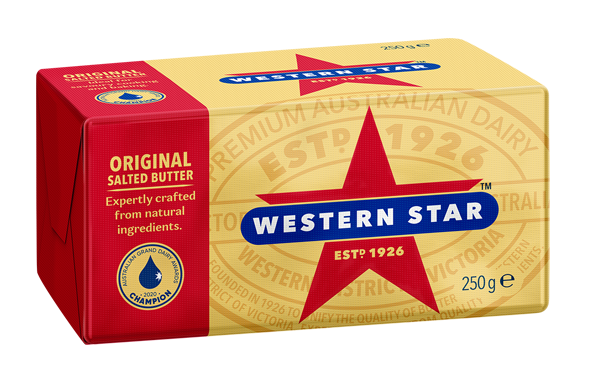 IN THIS RECIPE
Original Salted Butter
Western Star is Australia's favourite butter. It's a classic, pure creamery butter with a rich satisfying, five-star taste. Winner of Champion Butter at the 2019 Australian Grand Dairy Awards, this product sets the benchmark by which all other butters are judged. Expertly crafted from only two natural ingredients, cream and salt.
LEARN MORE
More Snack, Sides and Starters recipes
Runny white sauce?
If your white sauce isn't thick enough, you can whisk in a little cornflour and water paste or begin again by making another roux and whisking in the runny white sauce in place of the milk.