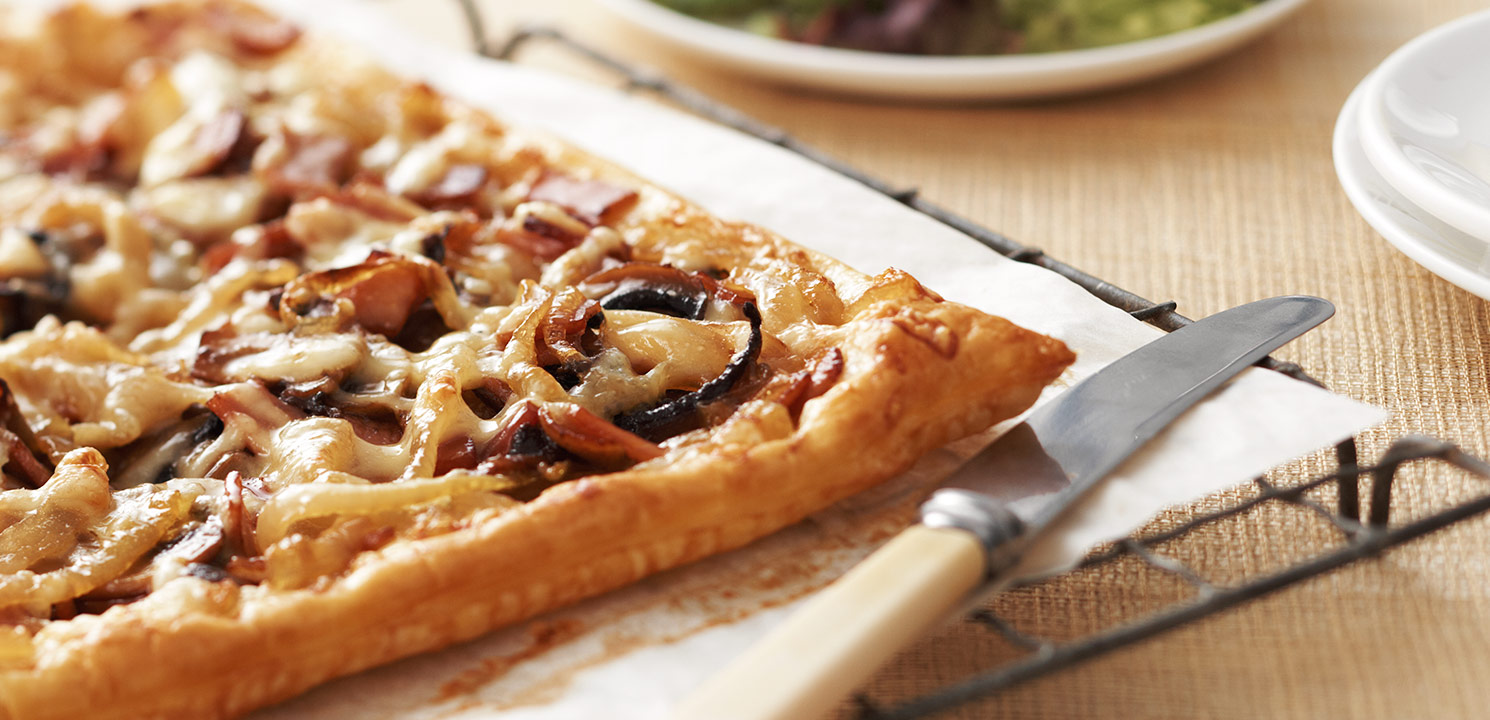 Snack, Sides and Starters
Caramelised Onion, Mushroom and Bacon Tart
Prep 5 mins. /Cook 40 mins.
Serves 4
Easy
Caramelised Onion, Mushroom and Bacon Tart
Method
---
Melt 25g butter in a large non stick frypan and sauté mushrooms and bacon for 5 minutes or until cooked and golden. Remove from frypan.

Add remaining butter to same frypan, add onions and sugar and cook gently for 20 minutes or until softened and lightly golden. Season to taste and cool.

Place puff pastry onto a baking paper lined tray and prick with a fork a few times. Sprinkle with half the cheddar cheese, leaving a 1cm border around the edges. Top with onion, mushrooms, bacon and remaining cheese.

Bake at 200°C for 10-15 minutes or until puffed and golden. Serve warm with crisp salad.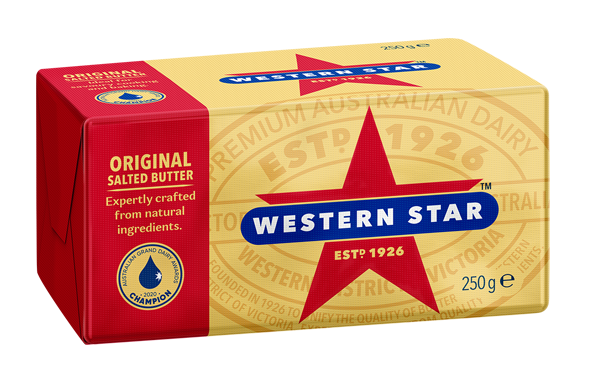 IN THIS RECIPE
Original Salted Butter
Western Star is Australia's favourite butter. It's a classic, pure creamery butter with a rich satisfying, five-star taste. Winner of Champion Butter at the 2019 Australian Grand Dairy Awards, this product sets the benchmark by which all other butters are judged. Expertly crafted from only two natural ingredients, cream and salt.
LEARN MORE
More Snack, Sides and Starters recipes
Forgotten to soften the butter?
Grate butter coarsely, spread onto baking paper and stand for 10 minutes before using. Alternatively chop into 2cm cubes, microwave on 30% power in 10 second bursts until just softened.