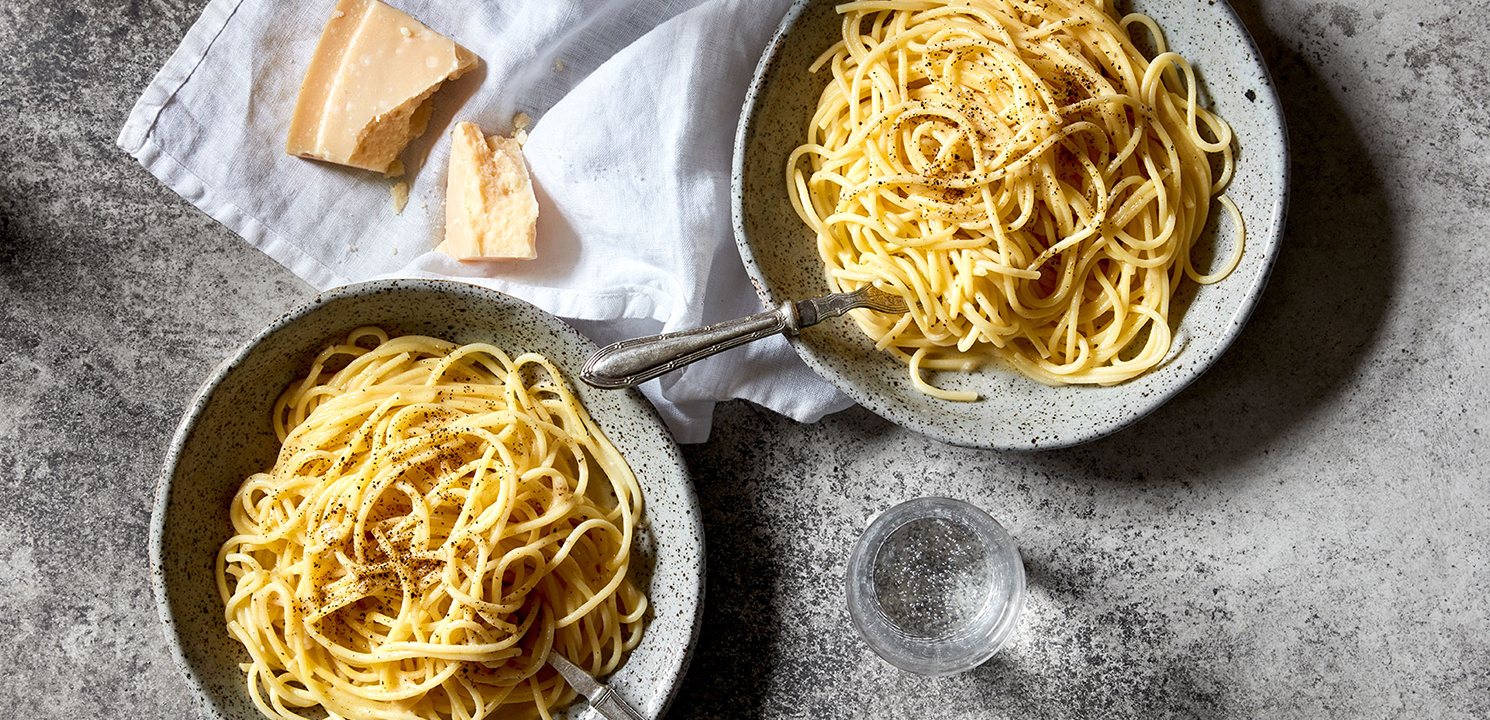 Mains
Cacio e Pepe Pasta
Prep 5 mins. /Cook 12 mins.
serves 4
Easy
Cacio e Pepe Pasta
Method
---
Bring a large pot of salted water to the boil and cook spaghetti according to packet instructions. When pasta is almost cooked carefully get a cup full of boiling cooking water into a jug or mug and set aside.

When pasta is nearly ready, melt butter in a large pan over low heat. Once cooked, add drained pasta, reserved pasta water, grated cheeses and a generous grinding of black pepper (about a 1tsp) and season to taste with salt. Mix together gently until pasta is coated. Serve immediately.
More Tips
Serve alongside a simple rocket salad.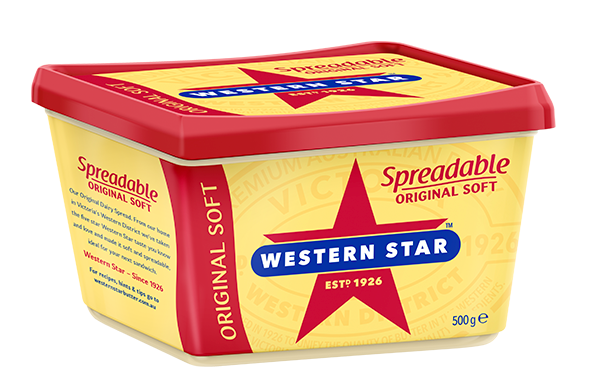 IN THIS RECIPE
Spreadable Original Soft
We've taken the five-star Western Star taste you know and love and made it soft and spreadable. Ideal for sandwiches, toast, pancakes and more.
LEARN MORE
More Mains recipes
Grilling mushrooms?
Trying mixing horseradish with grainy mustard, parsley and softened butter and dolloping over the flat mushrooms before grilling. Also great with steak.