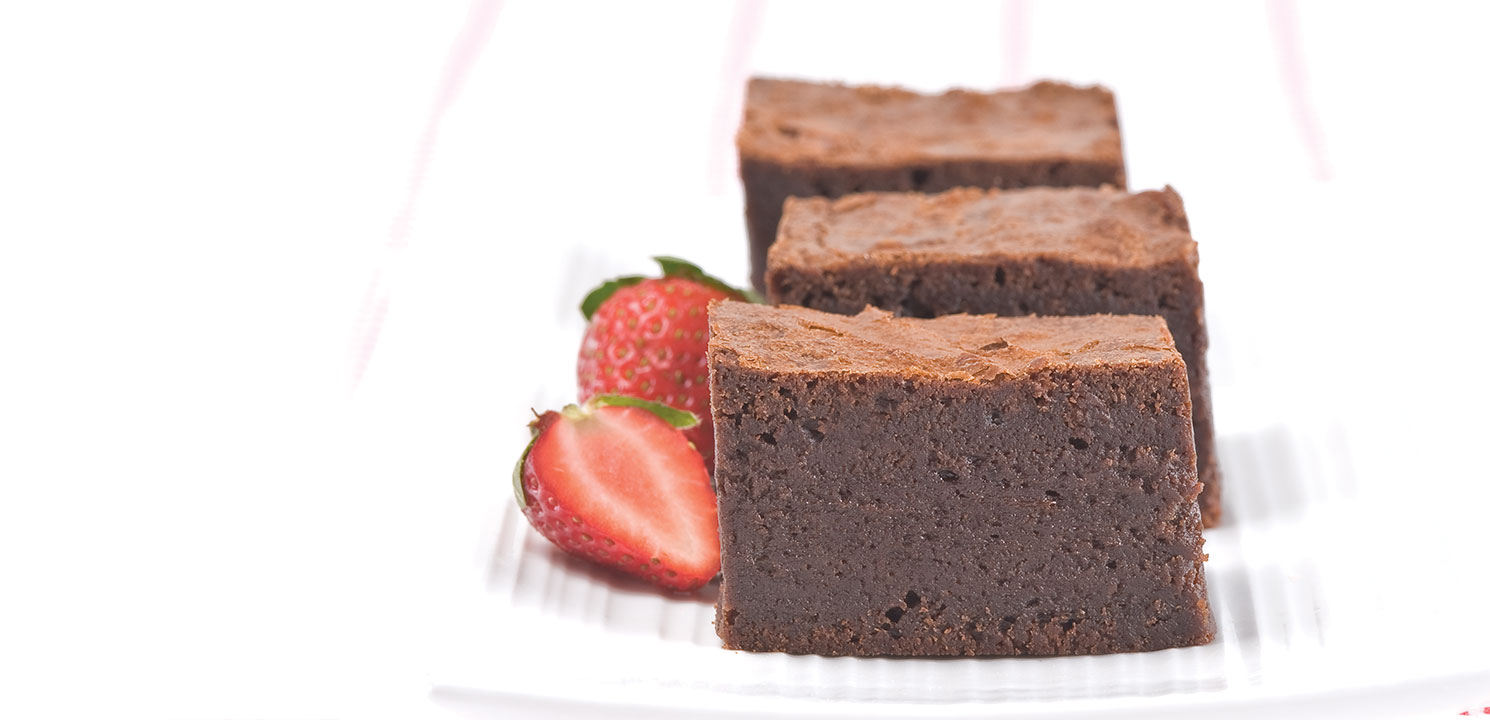 Baking & Desserts
Chocolate Brownies
Prep 5 mins. /Cook 45 mins.
Serves 8
Easy
Chocolate Brownies
Method
---
Stir butter, chocolate and brown sugar in a saucepan over low heat, until melted and smooth, cool slightly.

Mix eggs and vanilla into chocolate mixture, sift in flour and cocoa and stir until combined.

Pour mixture into a baking paper lined 18cm square cake pan.

Bake at 190°C for 30-35 minutes or until just set. Allow to cool completely in cake pan. Remove and cut into squares before serving.
More Tips
Store left over brownies in an airtight container.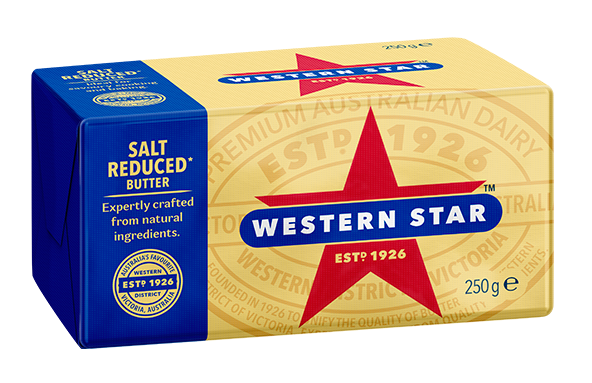 IN THIS RECIPE
Salt Reduced Butter
Western Star Salt Reduced retains all the full creamy taste of classic Western Star butter but with just half the salt. Ideal for those who love the flavour of butter but prefer less salt in their diet. Expertly crafted from two natural ingredients, cream and salt.* Contains on average 45% less sodium than Western Star Original Butter, which contains 640 mg per 100g.
LEARN MORE
More Baking & Desserts recipes
White Chocolate, Pistachio, Cherry Trees
White Chocolate, Pistachio, Cherry Trees made with Western Star Chef's Choice Butter.
Forgotten to soften the butter?
Grate butter coarsely, spread onto baking paper and stand for 10 minutes before using. Alternatively chop into 2cm cubes, microwave on 30% power in 10 second bursts until just softened.