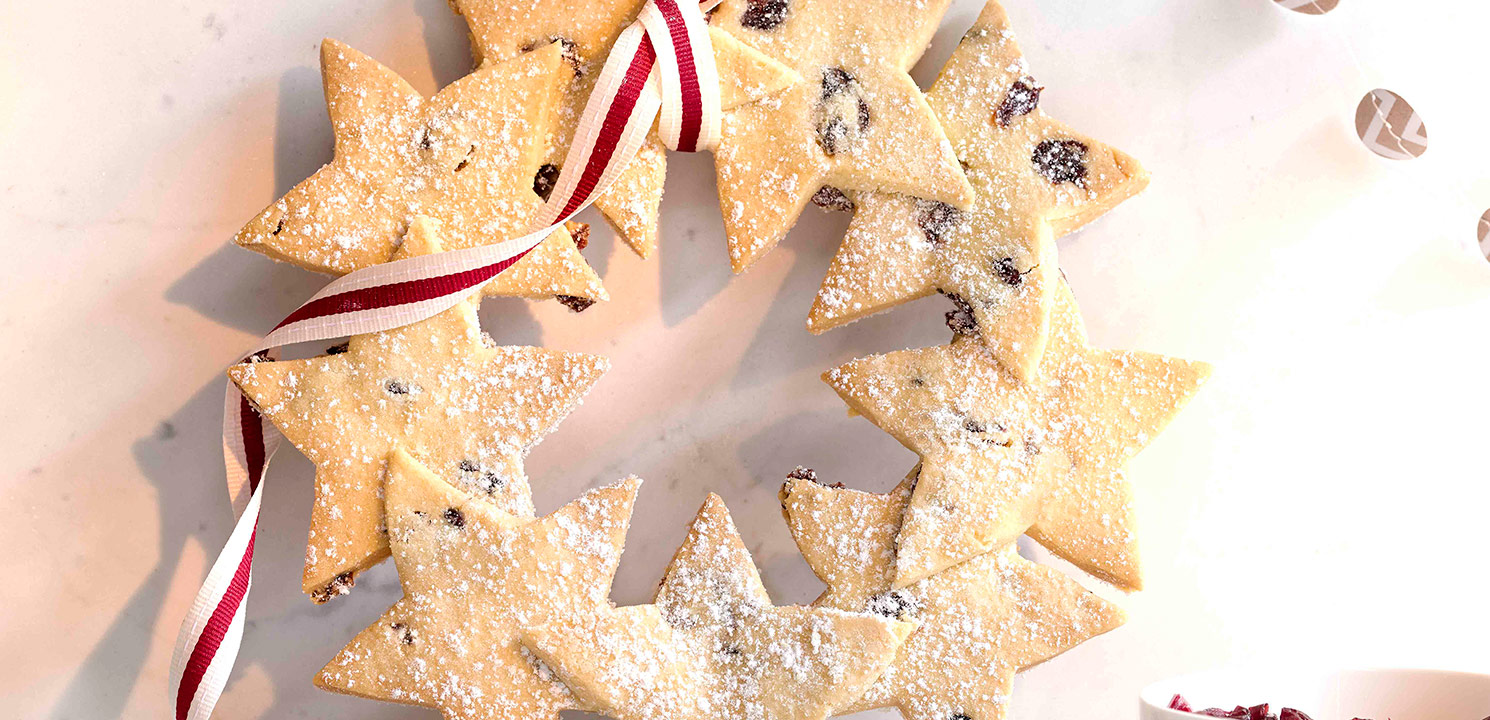 Baking & Desserts
Christmas Shortbread Star Wreath
Prep 35 mins. /Cook 30 mins.
garland 1
Average
Christmas Shortbread Star Wreath
Method
---
Preheat the oven to 160°C. Line a large baking tray with baking paper and set aside.

In the bowl of an electric mixer, beat the butter and sugar until just combined. Add the plain flour, rice flour, cranberries and orange zest, and mix until a dough forms. Transfer onto a lightly floured surface and gently knead until smooth.

Roll out the dough between 2 sheets of non-stick baking paper until it is 1cm in thickness. Peel off the baking paper and use a star-shaped cookie cutter to cut stars from the mixture.

Arrange the stars on the baking tray in a circle, overlapping the corners slightly (making one or two wreaths, depending on the size of the stars). Press down on the corners gently to seal. Transfer into oven and bake for 25 minutes or until the stars turn light golden. Remove from the oven and set the trays aside to cool completely.

Before serving, dust the stars generously with icing sugar.
More Tips
If hanging, reinforce the back of the wreath with a cardboard ring, which can be stuck down with either icing or melted chocolate.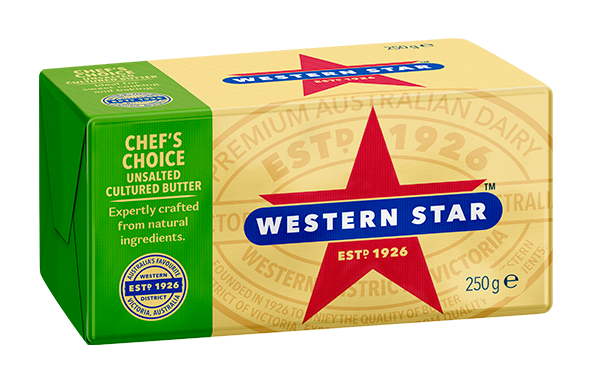 IN THIS RECIPE
Chef's Choice Unsalted Cultured Butter
Western Star Chef's Choice Premium Cultured Unsalted is a premium quality butter that's noted for its extra creamier continental taste and texture. A creamier fresh tasting butter that's versatile and ensures great results every time.
LEARN MORE
More Baking & Desserts recipes
Forgotten to soften the butter?
Grate butter coarsely, spread onto baking paper and stand for 10 minutes before using. Alternatively chop into 2cm cubes, microwave on 30% power in 10 second bursts until just softened.