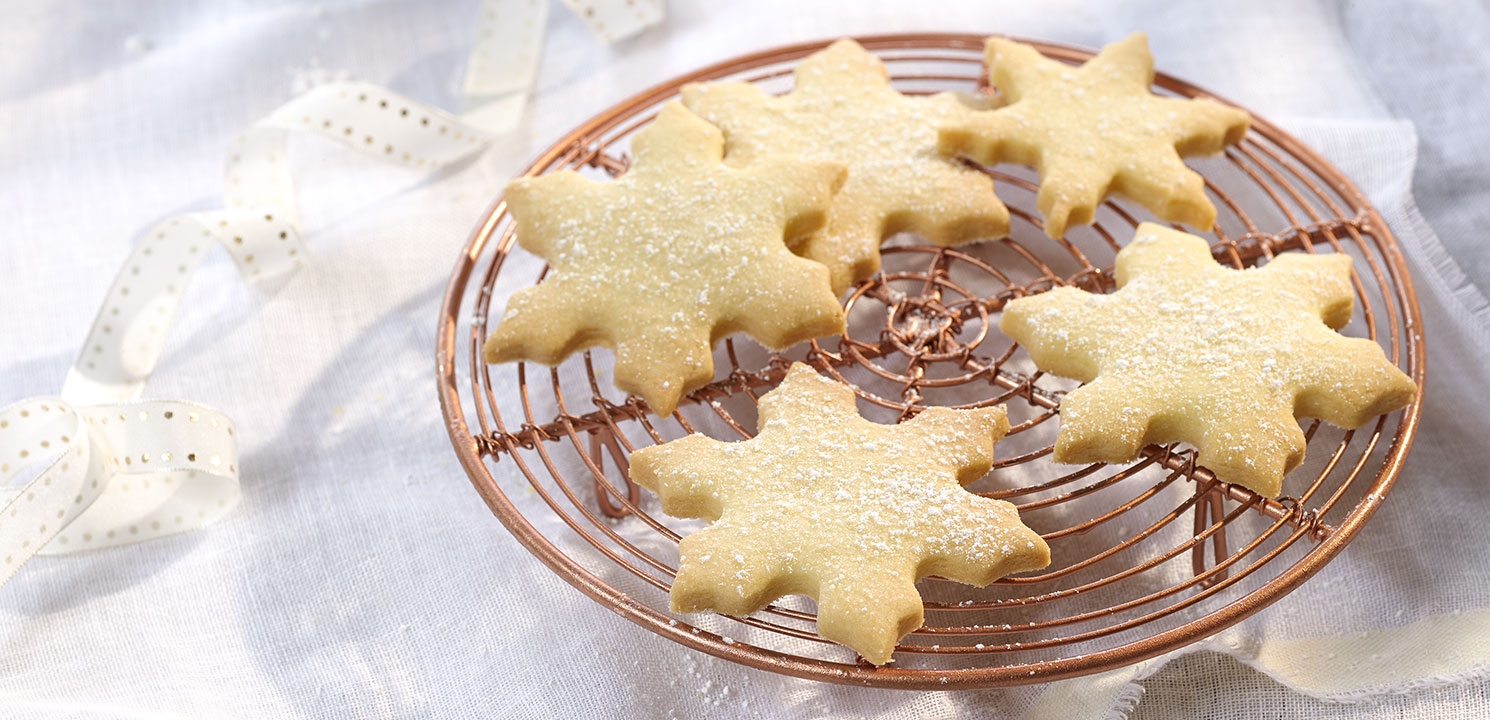 Baking & Desserts
Delicious Shortbread
Prep 20 mins. /Cook 30 mins.
biscuits 20
Easy
Delicious Shortbread
Method
---
Process all ingredients, except caster sugar, together in a food processor until mixture resembles fine breadcrumbs.

Press mixture together until it forms a dough. Divide dough in two.

Roll out dough between 2 sheets of non-stick baking paper until 5 mm thick.

Using a snowflake-shaped cookie cutter, cut shapes from dough. Transfer to prepared trays. Sprinkle with caster sugar if desired. Bake at 160ºC for 30 minutes or until dry and firm but still pale. Transfer to a wire rack to cool completely. Dust with icing sugar. Serve.
More Tips
Shortbread will keep in an airtight container for up to 1 month.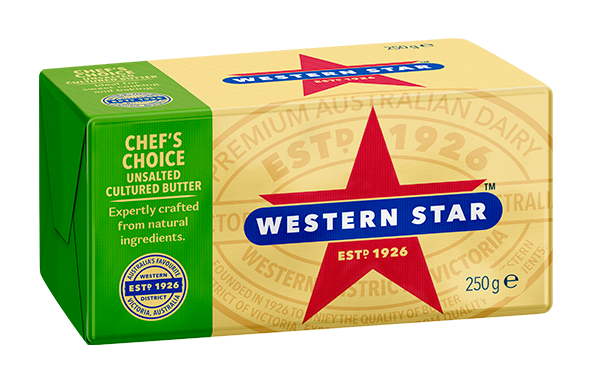 IN THIS RECIPE
Chef's Choice Unsalted Cultured Butter
Western Star Chef's Choice Premium Cultured Unsalted is a premium quality butter that's noted for its extra creamier continental taste and texture. A creamier fresh tasting butter that's versatile and ensures great results every time.
LEARN MORE
More Baking & Desserts recipes
Forgotten to soften the butter?
Grate butter coarsely, spread onto baking paper and stand for 10 minutes before using. Alternatively chop into 2cm cubes, microwave on 30% power in 10 second bursts until just softened.