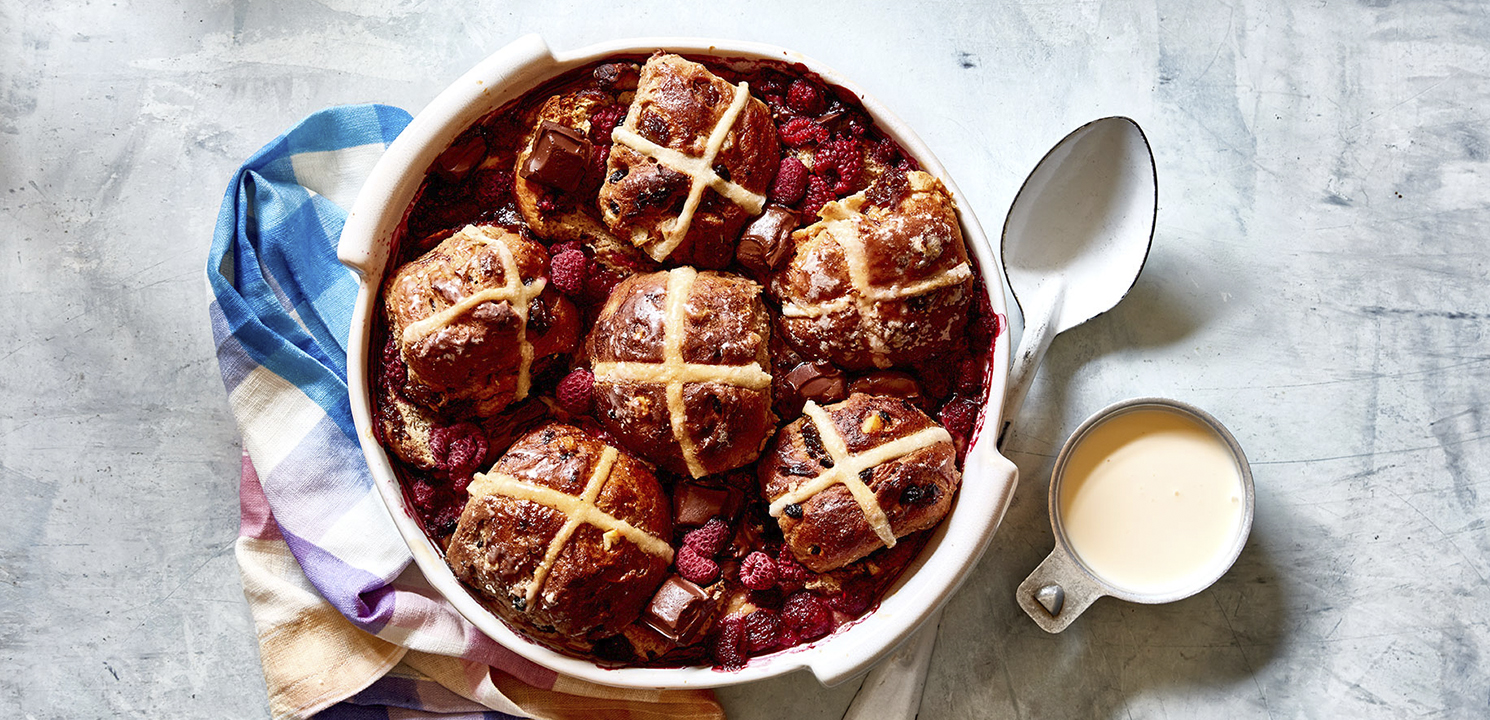 Baking & Desserts
Easy Choc-Raspberry Hot Cross Bun Pudding
Prep 35 mins. /Cook 55 mins.
serves 8
Easy
Easy Choc-Raspberry Hot Cross Bun Pudding
Method
---
Preheat oven to 180°C and grease an 8 cup/ 2L baking dish.

Cut the buns in half through the centre, spread each half with Western Star Spreadable and place the bottom halves of the buns into the prepared dish. Sprinkle over half of the raspberries and chopped chocolate.

Place the cream into a saucepan over medium heat until just starting to simmer, set aside to cool slightly. In a large bowl whisk eggs, milk and sugar until well combined before pouring over the hot cream and continuing to whisk for a further 15 seconds. Strain the custard mixture through a fine sieve.

Pour the custard mixture over the bun bases, place the bun tops on top of the bases and sprinkle over the remaining raspberries and chocolate. Let sit for 15 minutes.

Place the dish into a large roasting pan and carefully pour enough boiling water into the pan to come halfway up the sides of the dish. Bake for 45-50 minutes or until the custard is set. Set aside for 5 minutes before serving.
More Tips
You can use left-over hot cross buns for this recipe
Serve with extra thickened cream and a generous handful of seasonal berries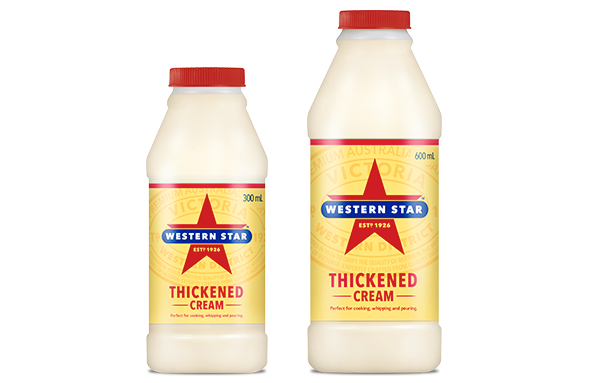 In this recipe
Thickened Cream
For over 90 years we've known that great butter starts with great cream, and great cream starts with premium Australian milk. Western Star cream is proudly made in the Western District of Victoria our home since 1926. 
Read more
More Baking & Desserts recipes
Which butter should I use to make sweet pastries?
We recommend Chef's Choice - it's higher fat content and creamier finish makes it ideal for sweet pastries.