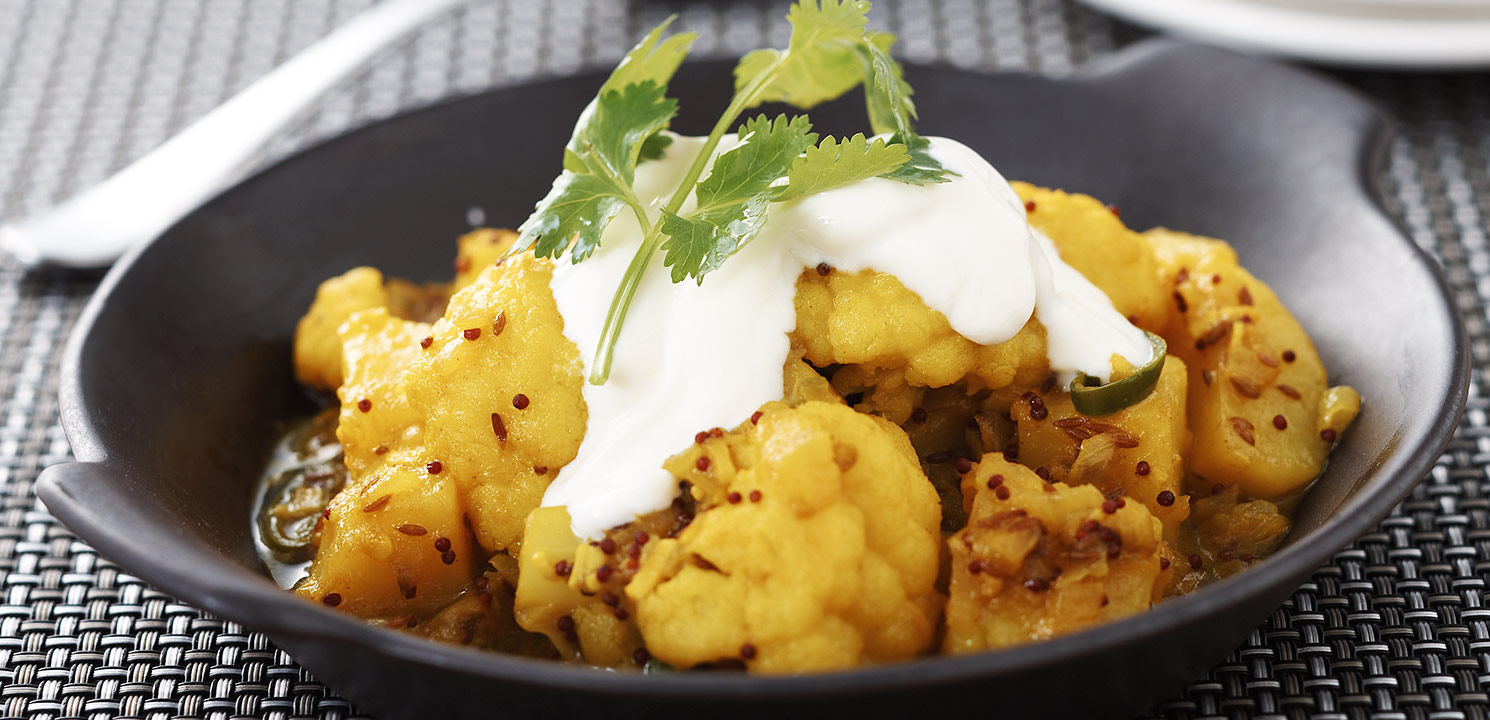 Mains
Indian Butter Spiced Potatoes and Cauliflower
Prep 10 mins. /Cook 25 mins.
Serves 8
Easy
Indian Butter Spiced Potatoes and Cauliflower
Method
---
Melt butter in a large frypan or casserole with a lid. Add onion, garlic, ginger and spices, cook 1-2 minutes until fragrant and onions are golden.

Add potatoes, 1 cup water and season to taste, stir to coat, cover and simmer for 10 minutes. Remove the lid and stir in cauliflower and chilli, cook for a further 10 minutes, until cauliflower and potatoes are tender and glossy. There should only be just enough liquid to moisten the vegetables.

To serve, spoon onto a serving platter, scatter with coriander and drizzle with yogurt.
More Tips
If you like a little more spice, add a teaspoon of garam masala or some bruised cardamom pods to this dish.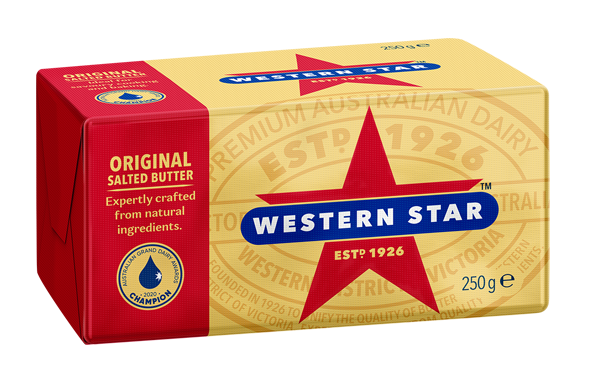 IN THIS RECIPE
Original Salted Butter
Western Star is Australia's favourite butter. It's a classic, pure creamery butter with a rich satisfying, five-star taste. Winner of Champion Butter at the 2019 Australian Grand Dairy Awards, this product sets the benchmark by which all other butters are judged. Expertly crafted from only two natural ingredients, cream and salt.
LEARN MORE
More Mains recipes
Pine nut and herb crusted fish - in a hurry!
Combine melted Western Star Butter with a handful of breadcrumbs, raw pine nuts and fresh herbs of choice, press onto one side of a skinless white fish fillet. Bake at 200°C for 10-15 minutes or until golden.