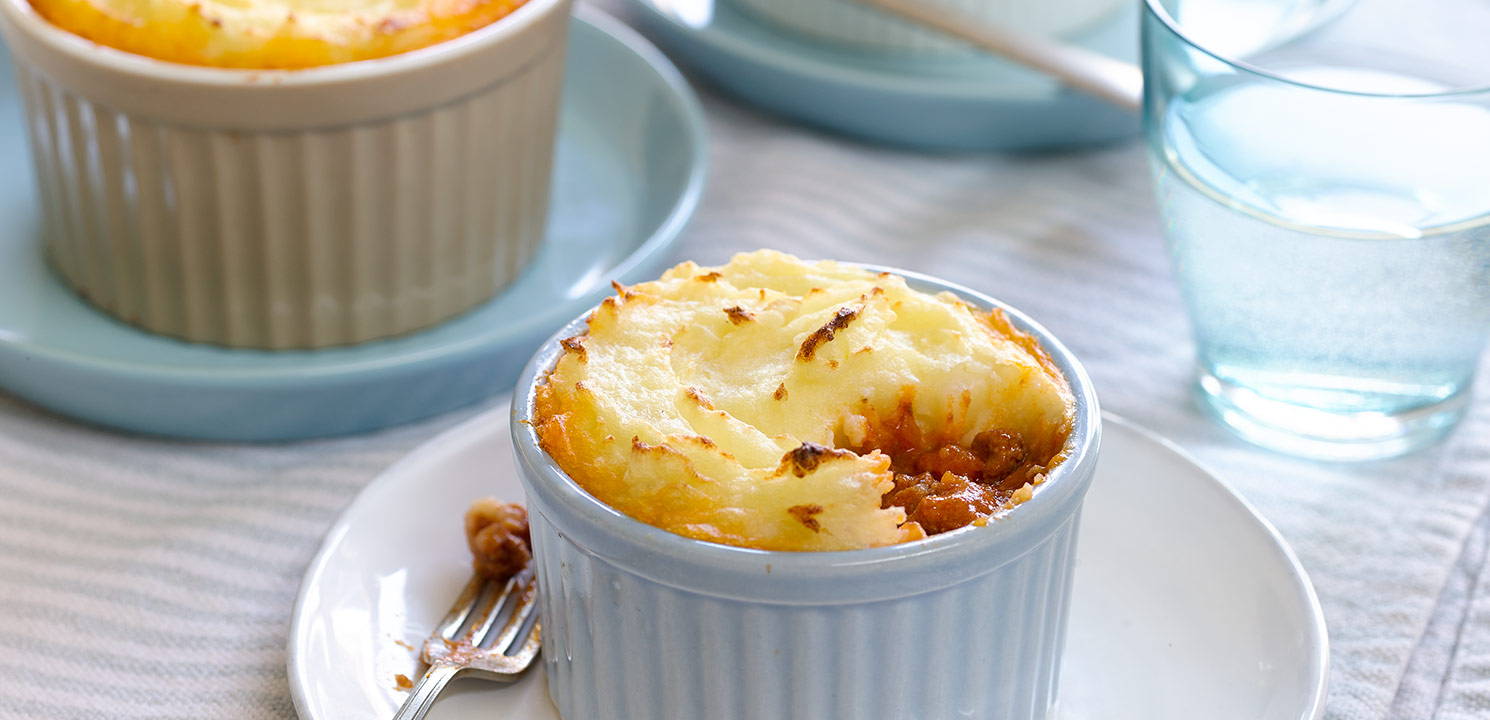 Mains
Mini Shepherd's Pie
Prep 15 mins. /Cook 1h 10 mins.
serves 6
Easy
Mini Shepherd's Pie
Method
---
Preheat the oven to 180°C.

Heat the oil in a medium saucepan over a medium heat. Add the onion and carrots, and cook for 4-5 minutes or until softened. Add the lamb and, stirring regularly, cook for another 8-10 minutes or until browned. Add the tomato paste, worcestershire sauce and stir to combine. Pour in the stock and bring to a simmer. Reduce the heat to low and cover with a lid. Simmer for 35 minutes.

While the lamb is cooking, place the potatoes in a large saucepan and cover with water. Place the pot over a medium heat and bring to the boil. Boil for 10 minutes or the potatoes become tender. Drain into a colander and then return the potatoes to the pot. Add the butter, milk and season with salt and pepper. Mash together until you have a smooth mash.

Divide the mince between 6 ovenproof pie dishes, and then top with mash. Transfer the pies into the oven to bake for 20-25 minutes or until the mash starts to turn golden.

Remove the pies from the oven and allow to stand for 5 minutes before serving.
More Tips
Try using beef mince instead of lamb to make these mini cottage pies!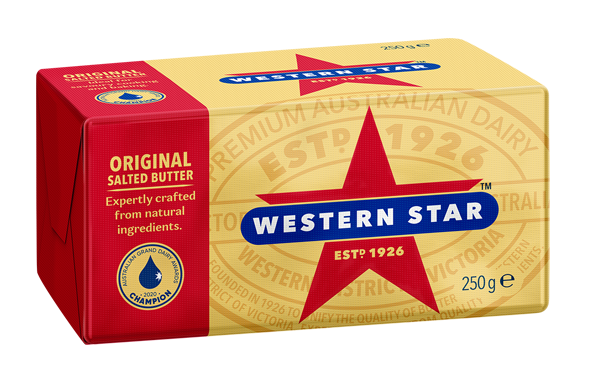 IN THIS RECIPE
Original Salted Butter
Western Star is Australia's favourite butter. It's a classic, pure creamery butter with a rich satisfying, five-star taste. Winner of Champion Butter at the 2019 Australian Grand Dairy Awards, this product sets the benchmark by which all other butters are judged. Expertly crafted from only two natural ingredients, cream and salt.
LEARN MORE
More Mains recipes
Leek and Blue Cheese Quiche
Leek and Blue Cheese Quiche cooked with Western Star Original Butter.
Forgotten to soften the butter?
Grate butter coarsely, spread onto baking paper and stand for 10 minutes before using. Alternatively chop into 2cm cubes, microwave on 30% power in 10 second bursts until just softened.