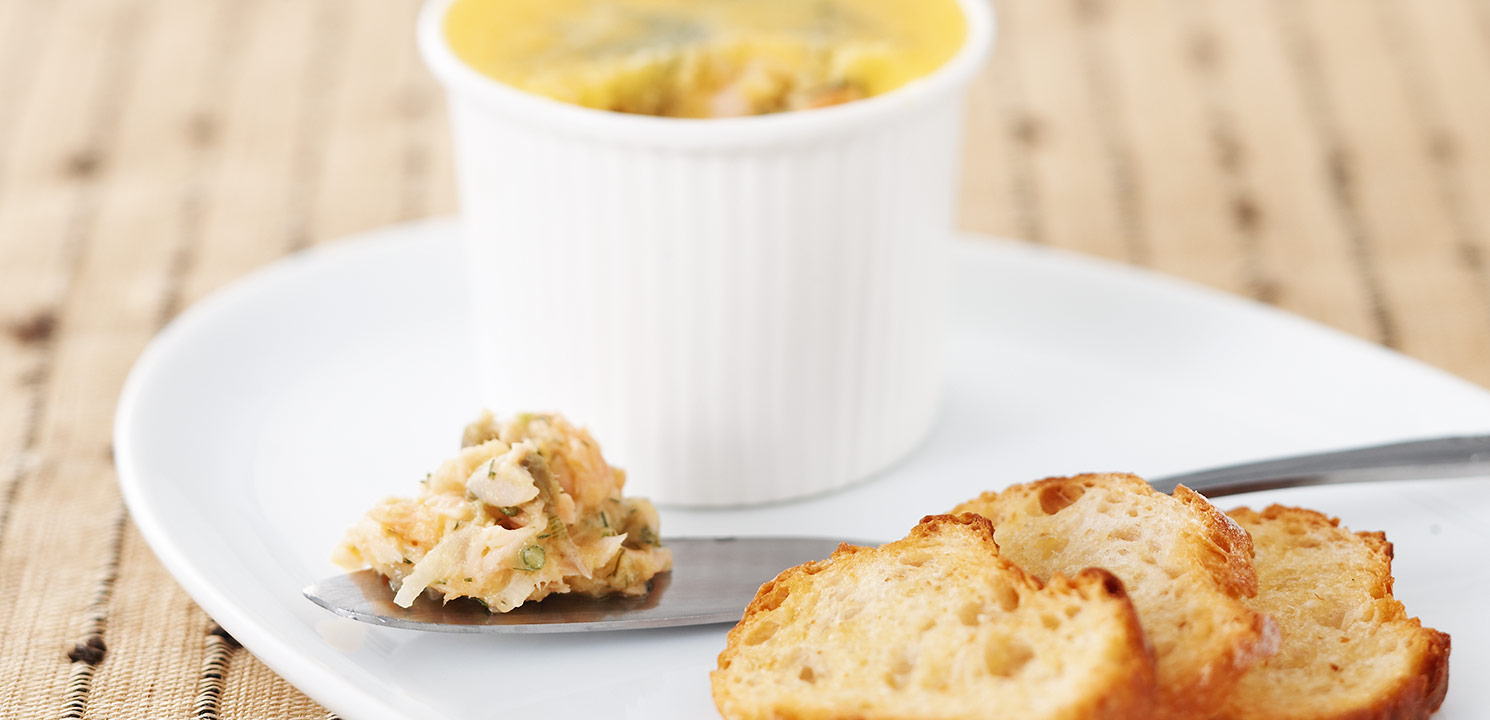 Snack, Sides and Starters
Potted Smoked Trout with Baguette Toasts
Prep 12 mins. /Cook 15 mins.
Serves 4
Easy
Potted Smoked Trout with Baguette Toasts
Method
---
Note: this recipe requires an additional 120 mins for refrigeration.

Break trout into very small flakes using a fork, taking care to remove all small bones. Combine trout with shallot, dill, lemon juice and rind, mustard, capers, season to taste with freshly ground black pepper then stir in 80g melted butter.

Firmly pack the mixture into one or two small ramekins or bowls, top with an extra sprig of dill then pour remaining melted butter over the top. Refrigerate for at least 2 hours before serving, to develop the flavours.

For Baguette Toasts, slice baguette into paper thin slices and brush lightly with butter. Bake at 160°C for 15-20 minutes, until crisp and light golden. Cool completely and serve spread with potted trout.
More Tips
* Hot smoked trout is the type that has a cooked appearance (it is not warm in temperature) and can be purchased as a whole fish or in whole fillets from the deli. Cold smoked trout has the appearance of smoked salmon.
The potted trout can be made 3 days in advance and the baguette toasts can be stored in an airtight container for 1 week.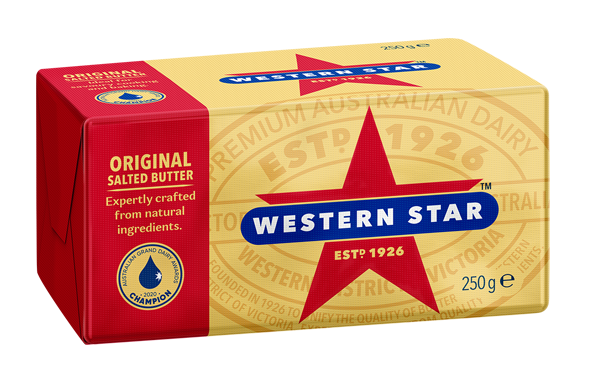 IN THIS RECIPE
Original Salted Butter
Western Star is Australia's favourite butter. It's a classic, pure creamery butter with a rich satisfying, five-star taste. Winner of Champion Butter at the 2019 Australian Grand Dairy Awards, this product sets the benchmark by which all other butters are judged. Expertly crafted from only two natural ingredients, cream and salt.
LEARN MORE
More Snack, Sides and Starters recipes
Add extra flavour to filo
When brushing filo pastry sheets with butter for savoury applications, try melting the butter in the microwave with a bruised clove of garlic, for a little extra flavour!