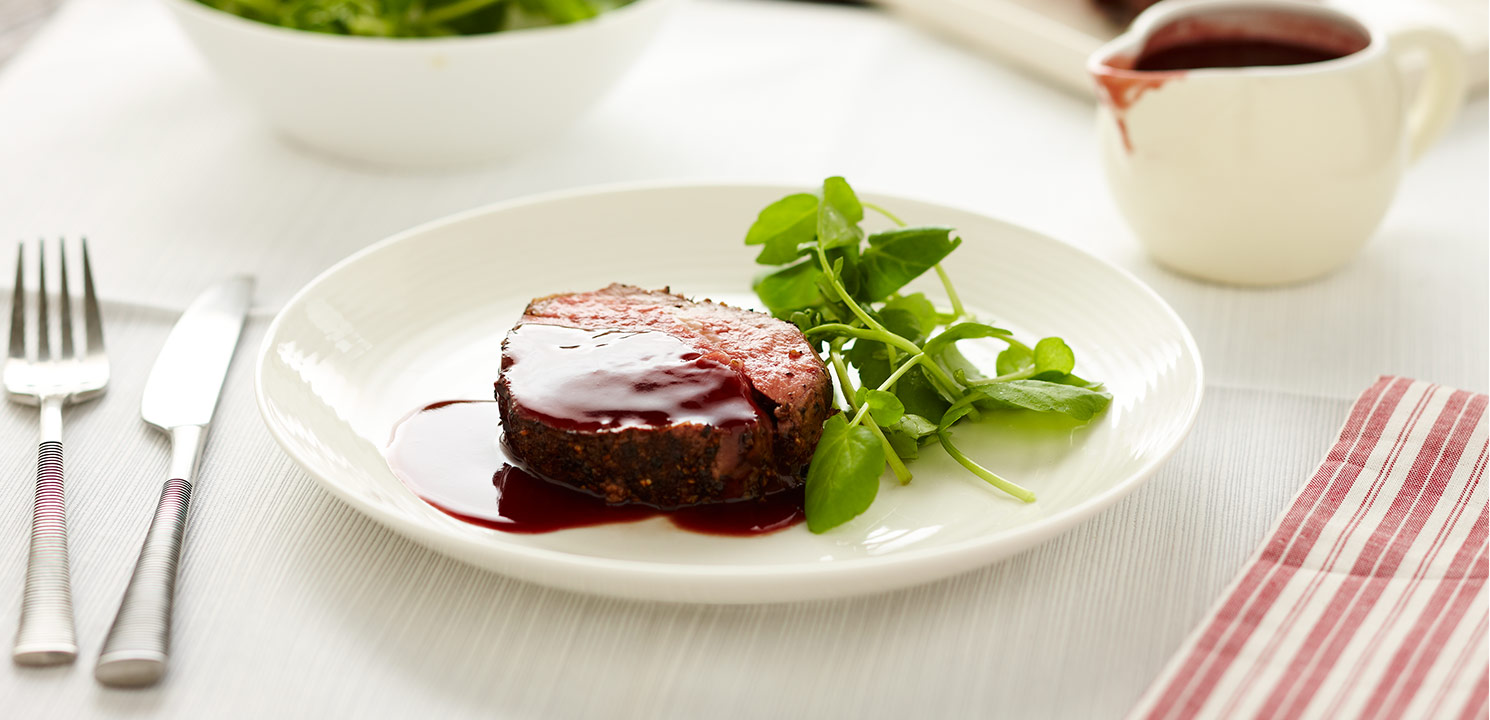 Sauces
Rich Red Wine, Cranberry and Star Anise Sauce
Prep 2 mins. /Cook 20 mins.
Makes 350ml
Easy
Rich Red Wine, Cranberry and Star Anise Sauce
Method
---
Place all ingredients except the butter in a saucepan and bring to the boil. Simmer for 10 minutes or until reduced by half.

Strain the sauce through a fine sieve and return to the saucepan over low heat. Gradually whisk in butter one cube at a time melting each addition before adding more. Serve this rich sauce with roast lamb or beef.
More Tips
This sauce is fabulous served with steak, roasted eye fillet beef or your favourite type of roast beef, lamb or even duck.
Adding butter to a red wine sauce may seem unusual but it is a chef's trick that helps to round out the flavours, add gloss and thickness and cut the acidity of the wine.
Sauce can be made ahead and frozen without the butter for one month before use. Add the butter just before serving.
Use a full flavoured red wine such as merlot or shiraz for a full flavoured sauce.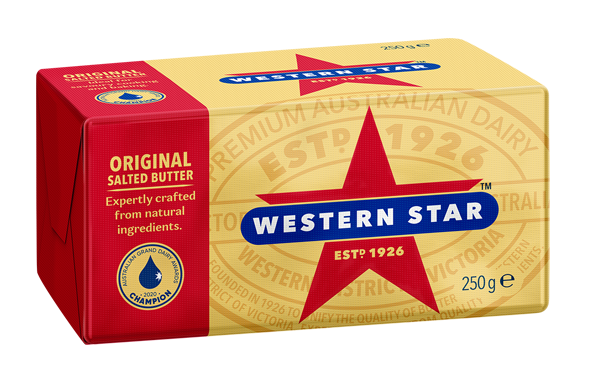 IN THIS RECIPE
Original Salted Butter
Western Star is Australia's favourite butter. It's a classic, pure creamery butter with a rich satisfying, five-star taste. Winner of Champion Butter at the 2019 Australian Grand Dairy Awards, this product sets the benchmark by which all other butters are judged. Expertly crafted from only two natural ingredients, cream and salt.
LEARN MORE
More Sauces recipes
Traffic light vegetables
A great side dish for kids. Cut zucchini, carrot and red capsicum into thin sticks or rounds (snow peas are great too), then sauté in butter and garlic until tender and fragrant.