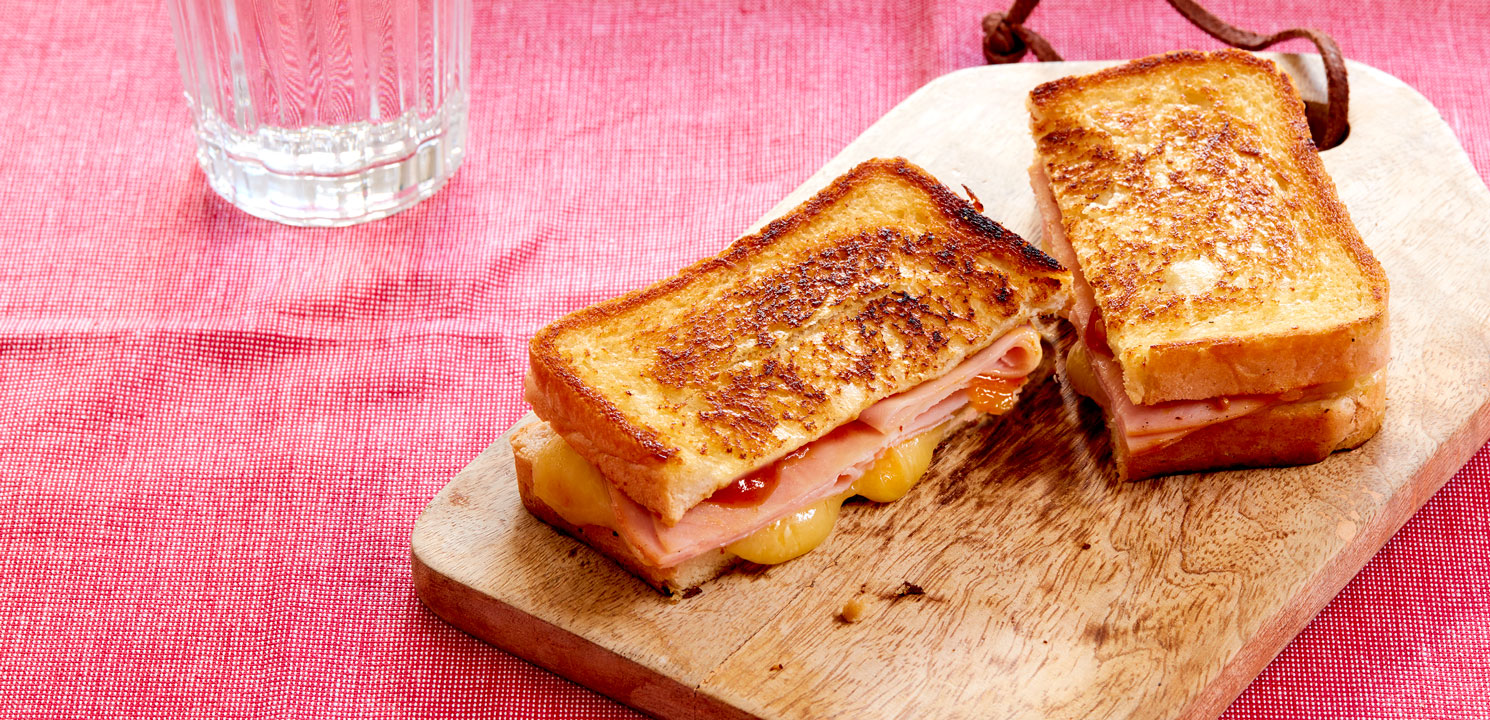 Snack, Sides and Starters
Smokey Gypsy Ham and Tasty Cheese Toastie with Tomato Relish
Prep 2 mins. /Cook 4 mins.
Makes 1
Easy
Smokey Gypsy Ham and Tasty Cheese Toastie with Tomato Relish
Method
---
Spread all bread slices with Western Star Spreadable.

Layer 1 slice of bread with gypsy ham, tasty cheese, relish – then top with the other bread slice.

Place sandwich in a non-stick frying pan for 3-4 minutes or until golden and cheese has melted.

Season jaffle with salt and pepper.
More Tips
Cheddar cheese makes a great alternative if you don't have Perfect Italiano in the fridge.
For a healthier alternative, try using multi-grain or brown bread.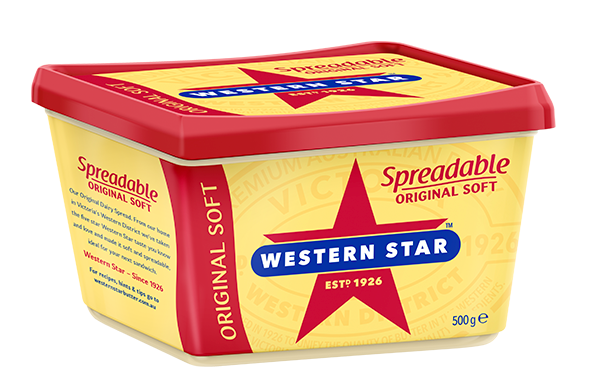 IN THIS RECIPE
Spreadable Original Soft
We've taken the five-star Western Star taste you know and love and made it soft and spreadable. Ideal for sandwiches, toast, pancakes and more.
LEARN MORE
More Snack, Sides and Starters recipes