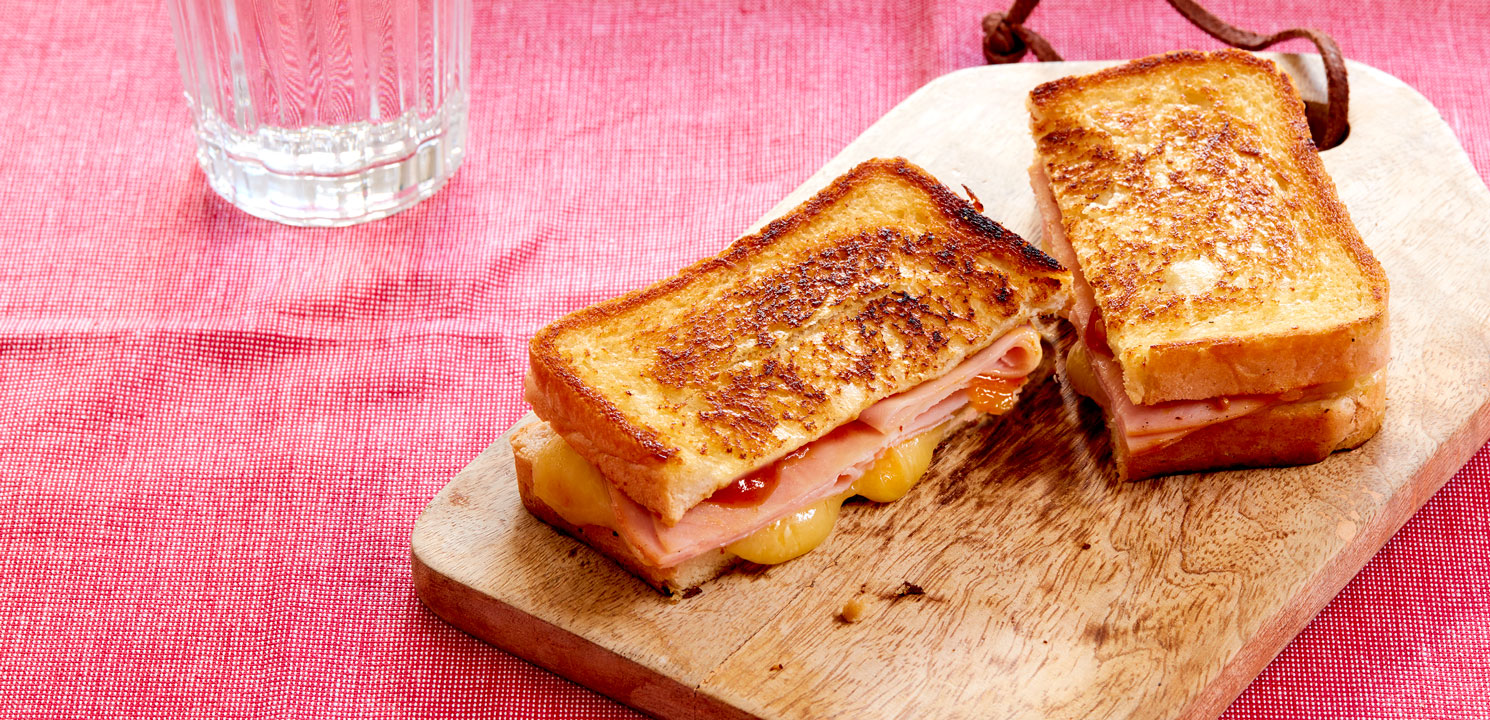 Snack, Sides and Starters
Smokey Gypsy Ham and Tasty Cheese Toastie with Tomato Relish
Prep 2 mins. /Cook 4 mins.
Makes 1
Easy
Smokey Gypsy Ham and Tasty Cheese Toastie with Tomato Relish
Method
---
Spread all bread slices with Western Star Spreadable.

Layer 1 slice of bread with gypsy ham, tasty cheese, relish – then top with the other bread slice.

Place sandwich in a non-stick frying pan for 3-4 minutes or until golden and cheese has melted.

Season jaffle with salt and pepper.
More Tips
Cheddar cheese makes a great alternative if you don't have Bega Tasty Cheese in the fridge.
For a healthier alternative, try using multi-grain or brown bread.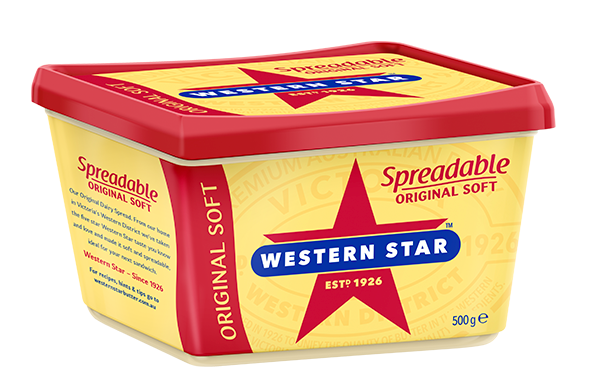 IN THIS RECIPE
Spreadable Original Soft
We've taken the five-star Western Star taste you know and love and made it soft and spreadable. Ideal for sandwiches, toast, pancakes and more.
LEARN MORE
More Snack, Sides and Starters recipes
Delicious slow roasted tomoatoes
Simply slice roma tomatoes in half, lay cut side up on a lined baking tray, season with salt and pepper, and top each tomato with a slice of garlic and a knob of butter. Bake at 140°-150°C for 1-2 hours or until done to your liking. Use in salads, antipasto or simply enjoy on fresh bread!