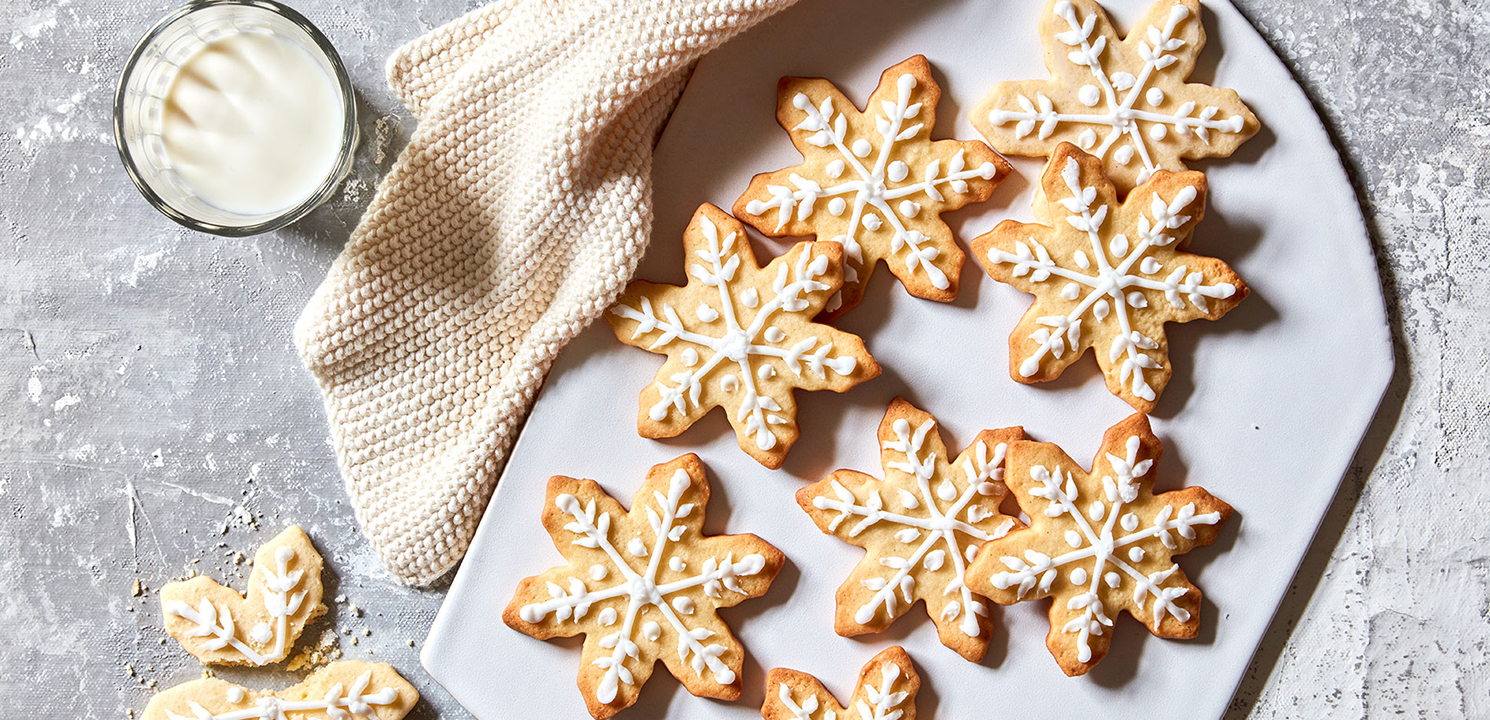 Baking & Desserts
Snowflake Biscuits
Prep 15 mins. /Cook 10 mins.
Serves 16-18
Easy
Snowflake Biscuits
Method
---
Preheat oven to 160C and line two large baking trays with baking paper.

Place the butter and sugar into the bowl of an electric mixer and mix on medium speed for 5 minutes or until pale and creamy. Add the egg and vanilla and beat until well combined. Add the flour and mix on low speed until mixture just comes together and forms a dough. Cover dough in plastic wrap and refrigerate for 15 minutes.

Roll the dough between two sheets of baking paper until 3mm thick. Place onto a tray and refrigerate for a further 15 minutes.

Remove from the fridge and using a snowflake shape cookie cutter, cut cookies from dough. Carefully transfer to prepared tray and place into the oven for 10 minutes or until just turning golden. Remove from the oven and allow to cool completely on trays. Decorate snowflakes using white icing pen. Allow icing to set before serving.
More Tips
These biscuits can be cut into any shape you like using different cutters. Try stars or love hearts instead!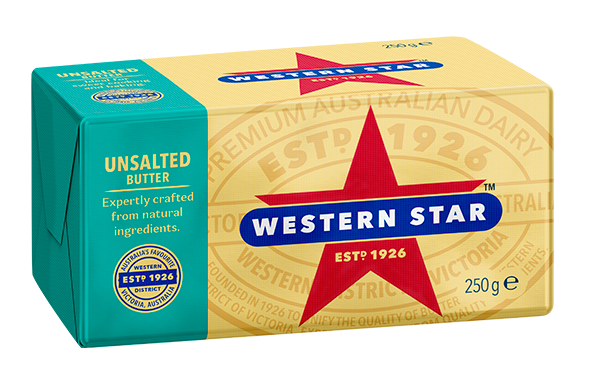 IN THIS RECIPE
Unsalted Butter
This versatile all-rounder gives you control of seasoning in the kitchen. We know that unsalted butter and everyday baking are a perfect match. But you don't have to relegate unsalted butter to only the world of sweet cooking. This pure unsalted butter is perfect for everyday cooking where you want to have control over the seasoning. Expertly crafted from one natural ingredient, Australian cream. Western Star has been Crafting Butter in Victoria since 1926 when the leading butter makers in the Western District came together. Over 95 years later and trusted for generations, Western Star truly is Australia's Favourite.
LEARN MORE
More Baking & Desserts recipes
Which butter should I use to make sweet pastries?
We recommend Chef's Choice - it's higher fat content and creamier finish makes it ideal for sweet pastries.