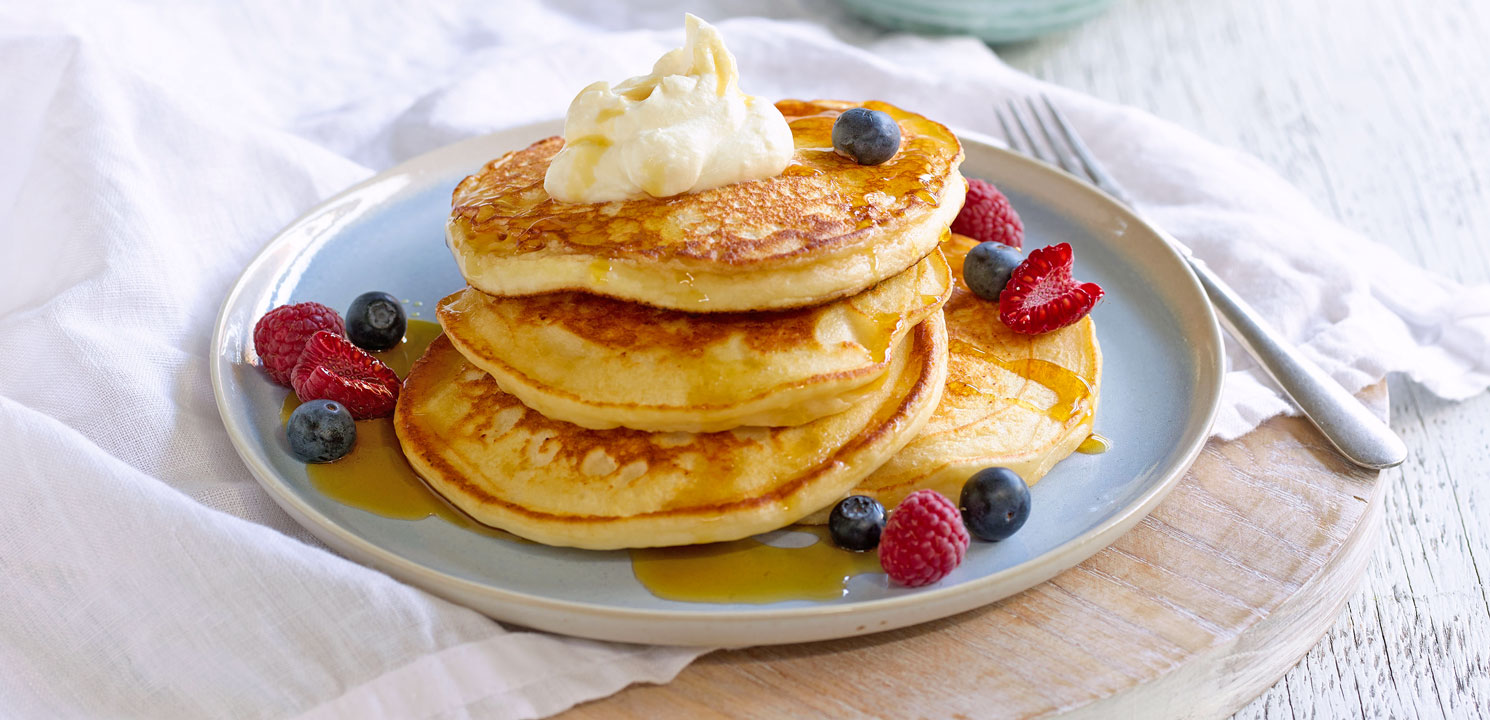 Breakfast
Ricotta Pancakes with Berries and Cream
Prep 10 mins. /Cook 15 mins.
Serves 4
Easy
Ricotta Pancakes with Berries and Cream
Method
---
In a medium bowl, whisk together the ricotta, sugar and egg until well combined. Stir in the milk, followed by the flour, and mix well until everything is incorporated.

Place a medium sized non-stick fry pan over a medium heat. Lightly brush the fry pan with a small amount of the melted butter. Add 1/4 cup of the batter to the pan and cook for 2-3 minutes or until bubbles appear on the surface. Flip the pancake over using a metal spatula and cook for another minute or until golden. Place the pancake onto a plate and cover with a clean tea towel. Repeat with the remaining batter, being sure to brush the pan with a small amount of butter each time.

Serve the pancakes warm with the whipped cream, berries and a drizzle of maple syrup.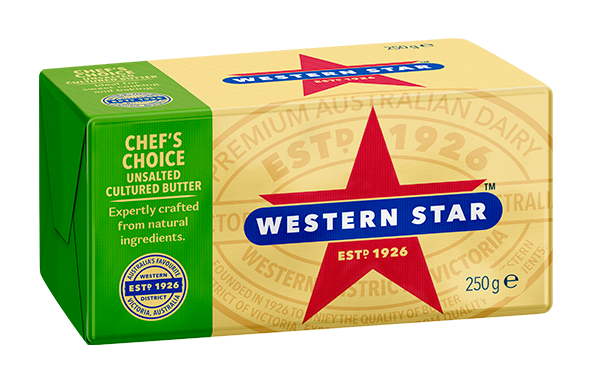 IN THIS RECIPE
Chef's Choice Unsalted Cultured Butter
Western Star Chef's Choice Premium Cultured Unsalted is a premium quality butter that's noted for its extra creamier continental taste and texture. A creamier fresh tasting butter that's versatile and ensures great results every time.
LEARN MORE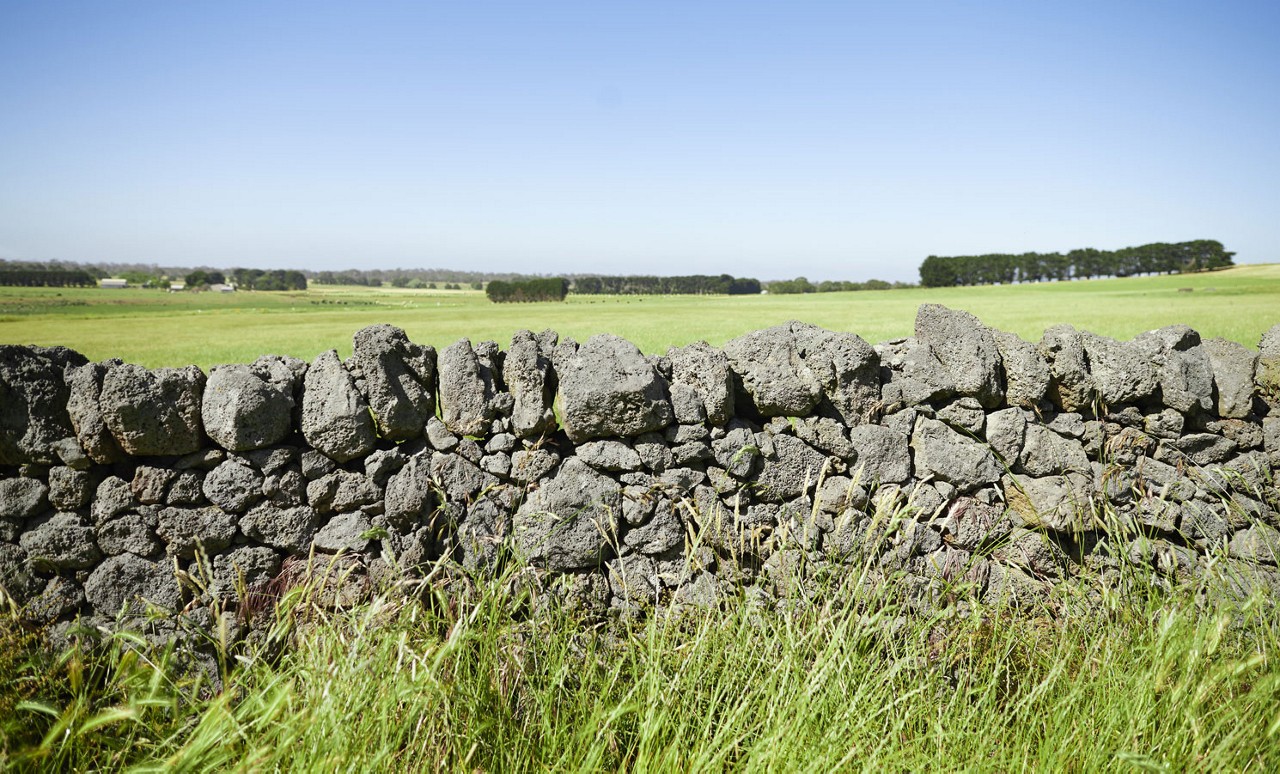 Campaign
90 years in the Western District of Victoria
For 90 years, Western Star has been part of the Western Farming District, free from the city's hustle and bustle as well as trends that come and go.
Find out more
More Breakfast recipes
Delicious crunch on toasties?
Use Western Star Spreadable on the outside of your bread for a golden delicious crunch!